Recipe Ideas from Oil & Vinegar
April 2, 2020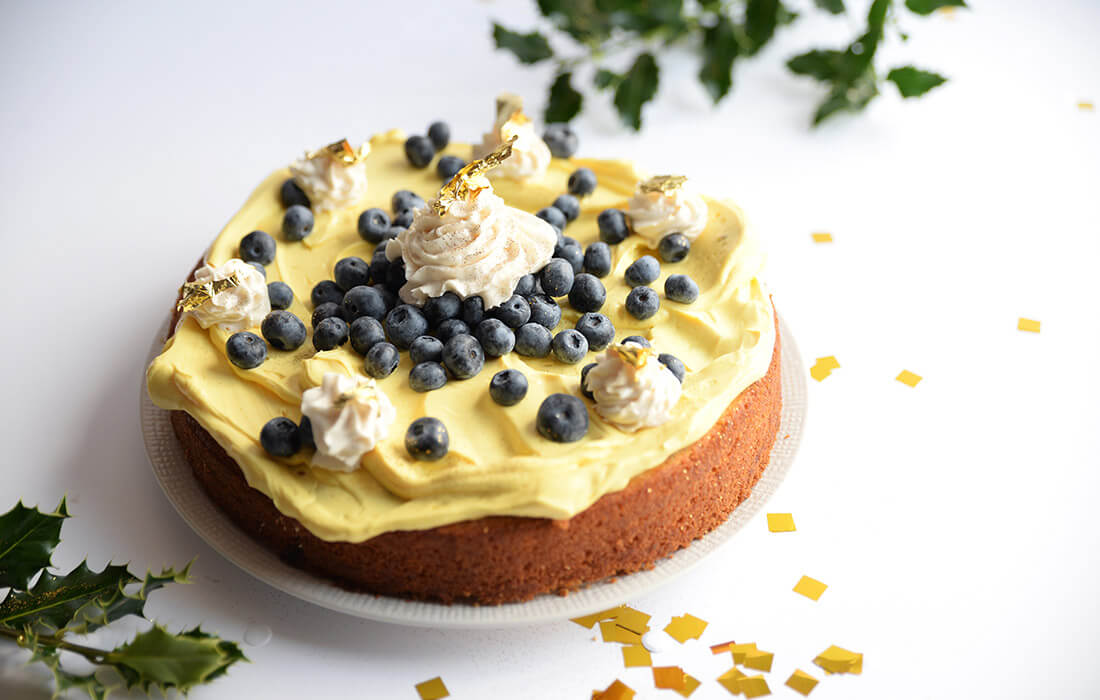 As we all practice social distancing, that creates the opportunity for trying out new recipes at home. How many times can you really have that (insert dish you've made) for the 5th time, since staying home? Oil & Vinegar is sharing a variety of recipes from appetizers, cocktails, entrées, to the all important dessert on their site and here are a few picks we would like to share. Oil & Vinegar also makes it easy by listing some of the ingredients you will need that they carry and you can order online.
Now, let's move on to cocktails first.
Watermelon Shrub Vodka Spritzer
Since you don't need to worry about driving home, why not try making some cocktails? This watermelon cocktail is a light and refreshing drink that is simple to make and includes a watermelon vinegar.
Serves: 4
Time: 15 min.
Ingredients:
8 Cups Watermelon cubed
2 Tbsp Watermelon Vinegar
2 Tbsp Simple Syrup
1 Cup Water
1 Cup Watermelon Flavored Vodka
Directions:
In a blender, add watermelon, watermelon vinegar, simple syrup, water and blend until fully pureed.
Pour through fine mesh strainer to remove pulp. With remaining liquid, add vodka and splash of seltzer water, stir to combine.
Pour over ice and garnish with extra watermelon slices and mint leaves, if desired, serve immediately.
Pizza della Mamma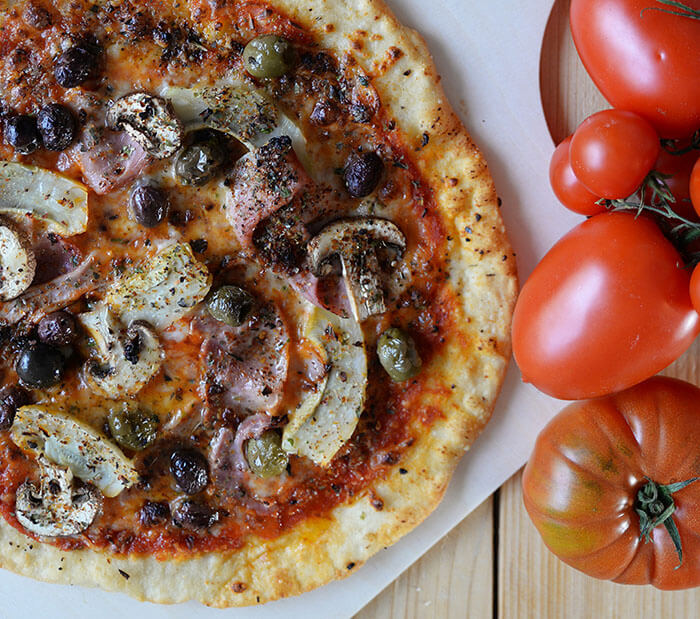 This pizza will surely beat any delivery you can get, plus you can get the kids to help out with making the dough and adding toppings.
Serves: 4
Time: 110 min.
Ingredients:
Crust
2 cups Flour for Pizza
1 tsp Salt
1 ½ Tbsp Dried Yeast
1 ½ cups Water (lukewarm)
1/4 cup Bonsecco EVOO
Toppings
1/2 – 1 cup Salsa della Mamma
2 tsp Herb Mix for Pizza
4 Tbsp Pizzolio
3/4 cup Grated Mozzarella
6 Artichokes
12 Mushrooms
4 Slices of Cooked Ham
12 Olives
Directions:
 Dissolve yeast in lukewarm water and mix with the pizza flour and salt. Add olive oil and knead into a dough ball. Allow to rise under a damp dish towel for 90 minutes.

 Thinly slice the eggplant and mushrooms.
For Grilling
Heat the grill on high (between 550°F – 600°F with the lid on). Stretch out the pizza dough to a thin layer and brush with EVOO. Lay dough oil-side down on the pizza stone or directly on the grill.
Cook for about 3 minutes with the lid off or 1-2 minutes with the lid on.
Flip the dough using tongs or spatula.
For Baking
Preheat the oven to 475 °F.
Stretch out dough to a thin layer and place on a pizza stone or baking sheet. Brush dough with EVOO and bake for 1-2 minutes. Remove from the oven.
Quickly spread a thin layer of sauce, cheese, herb mix and toppings (careful not to make it too heavy).
Bake or grill 5-10 minutes until edges are crisp and well-done.
 Drizzle the cooked pizza with Pizzolio for extra flavor.
Lemon Tart with Blueberries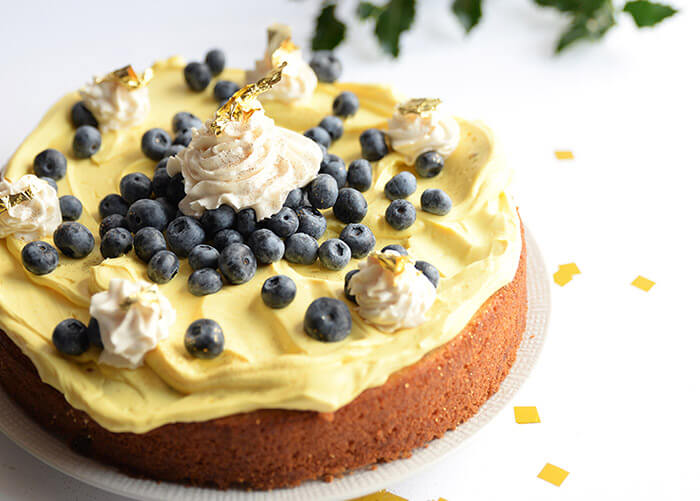 Serves: 4
Time: 60 min.
Ingredients:
4 Eggs
1 ¼ cup Sugar
1 ½ cup Flour for Pizza
1 tsp Baking Powder
100 g Butter
1/3 cup Lemon Olive Oil
1 Lemon
2 ½ oz Blueberries
7 oz Cream Cheese
2 tbsp Limoncello Vinegar
Whipped Cream
Salt
Directions:
Pre-heat the oven to 320°F.
Whisk the eggs with 1 cup of sugar using a whisk or blender until airy. Next, add the Pizza Flour, baking powder and a pinch of salt to the egg-sugar mixture until a batter forms.
Melt the butter and stir in the Lemon Olive Oil. Pour this mixture into the batter bit by bit. Grate the zest off a lemon and mix that in as well.
Transfer the batter to a 10-inch baking tin. Transfer about a third of the blueberries to the tart and bake it for about 40 minutes in the oven at 320°F.
In the meantime, allow the cream cheese to reach room temperature. Mix the juice of half a lemon, the Limoncello Vinegar and the remaining sugar into the cream cheese
and stir with a whisk until smooth. Spread the cream cheese mixture across the top of the tart and decorate with whipped cream and the remaining blueberries.
These are a few of the recipes that you can try and if you want more ideas to try, you can find them on Oil & Vinegar's website. You can also purchase some of the ingredients for these recipes on there as well. If you do try any of these recipes, please share with us on either our Facebook or Instagram by tagging us @bellevuecollection.