Sustainable Finds at The Bellevue Collection
April 27, 2021
Lifestyle
Fashion
Home
Beauty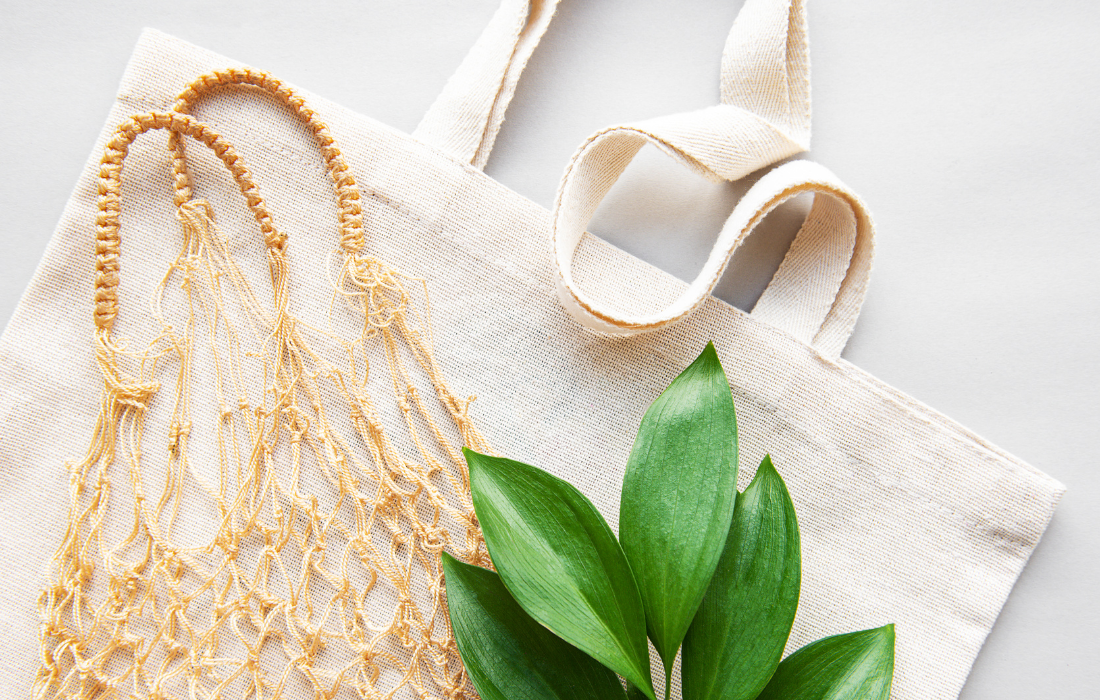 The celebration of Earth Day has sustainable products and practices high on our radar and finding products that not only reduce waste, but also can result in saving money from re-purchasing the single use or more fully packaged products. It's a win-win with our picks that don't give up style on going green.
Kitchen Reusables
Don't know where to start to be more sustainable? It's easy when you replace those single use plastic storage bags with a majorly upgraded platinum silicone Stasher bag. These come in many different sizes that you can freeze, bake, boil and are easy to clean. For items that usually require plastic wrap, you can sub in a wax wrap that easily molds with just the heat of your hands. You can also bring in this sleek utensil set that is easy-to-carry in your purse or lunch bag for meals on the go.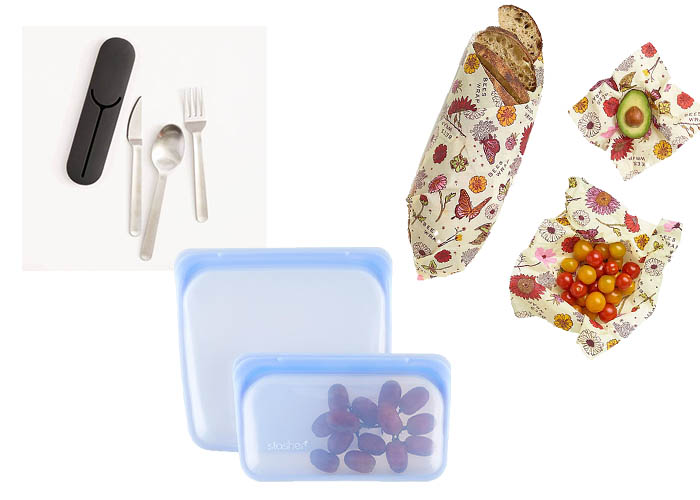 The Container Store Stasher Reusable Silicone Storage Bags
Paper Source Travel Cutlery Set and Flora Meadow Wax Wrap Set
Refillable Beauty
A trend that is a welcome change are more brands that feature refillable components that help reduce the waste of extra packaging. Kiehl's cult-favorite body lotion is a dream to use that easily absorbs and it's now easier to enjoy this product while being sustainable. The 1-liter pouch makes it easy to refill your current bottle or pump. Kjaer Weis is new to Nordstrom and they are known for their refillable products like their award-winning blush or creamy lipsticks that have refillable color bullets. Not to mention their elegant reusable packaging reflects their sustainable luxury brand.
Kiehl's Since 1853 1-Liter Creme de Corps Body Lotion Refill
Nordstrom Kjaer Weis Cream Blush Refill Case and Refillable Lipstick
Sustainable Style
How and what your clothes are made of is important when making sure sustainable practices are used in creating your favorite pieces. Uniqlo has innovated with new technology to create their jeans that reduce the water used by 99%*. Their laser distressing also reduces the manual sandpapering usually required, but still giving jeans the faded and comfortable worn-in feel. This perfect for summer dress is made of tiered French organic linen and made using Eileen Fisher's long-standing commitment to responsible practices for human rights and environmental impact with their clothing. Plus, they will take in gently used Eileen Fisher pieces to reimagine into new garments reduce waste.
*Data is based on a study of Regular Fit Jeans (68 Blue) between 2017 and 2018. Water savings will vary slightly between products.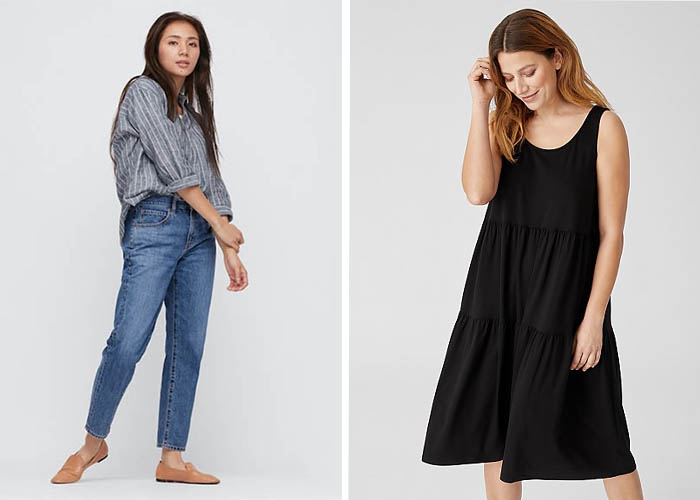 Uniqlo Relaxed Tapered Ankle Jean
EILEEN FISHER Organic Tiered Linen Dress
Green Home
Going green at home is made easy with a laundry kit from the Package Free x Nordstrom Pop-in that's up for a limited time. Replacing disposable dryer sheets is easy with these reusable sheep's wool balls that help reduce drying time and you can customize with your favorite essential oil. The Guppy Friend laundry bag is great to wash your favorite synthetic pullover or cozy faux fur jacket to catch microplastics that would otherwise end up in our oceans.
If you ever thought about being more self-sufficient with your energy resources, you can make your home a solar power source of energy. They have options from solar panels you can add to your home or even roofing that creates a seamless look. The Powerwall battery backup has a low-profile design you will be thankful for during those unexpected power outages.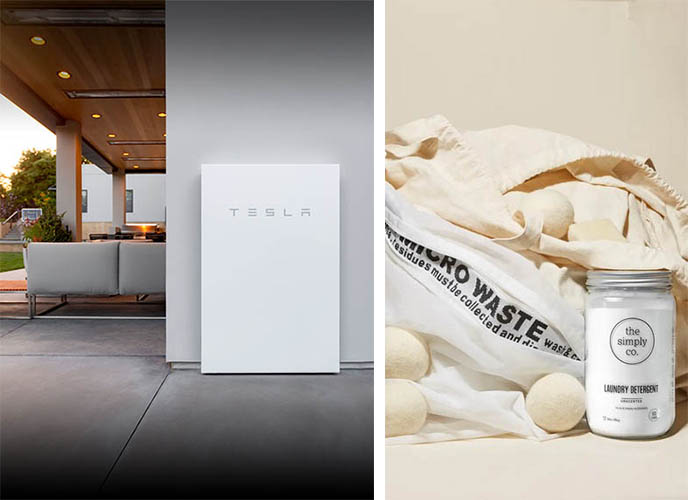 Nordstrom Package Free Pop-in Zero Waste Laundry Kit
Tesla Solar Panels and Powerwall