Wellness Wednesday: Outdoor Adventure Gear From The Collection
March 2, 2022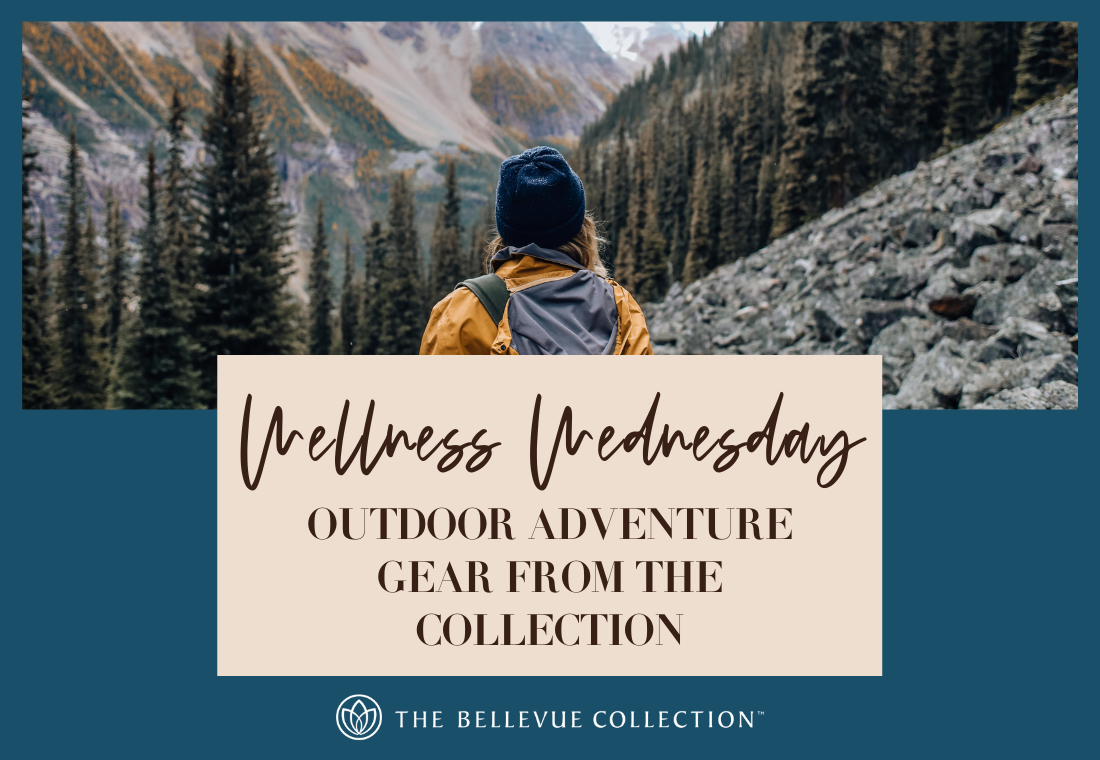 It's become increasingly valuable to get outdoors and enjoy the fresh air. The Pacific Northwest has no shortage of incredible trails, slopes, and bodies of water to explore, and The Bellevue Collection has everything you need to embark on your next adventure in style and comfort.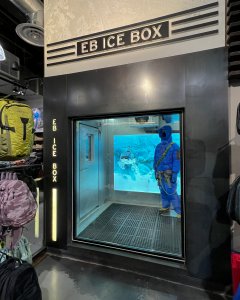 Eddie Bauer
Located on the first level of Bellevue Square, near Cinnabon
With cutting-edge weatherproofing technology and a focus on comfortable movement, Eddie Bauer is a perfect choice for outdoor adventures. Among their assortment of breathable, waterproof styles are a range of insulated clothes, gear, and coats designed to protect the wearer in extreme conditions. Visit the Bellevue Square Eddie Bauer store to test their equipment in the EB Ice Box, a walk-in room that runs between -10- and 20-degrees Fahrenheit, complete with simulated wind chill.
Escape Outdoors
Located on the first level of Bellevue Square, near LEGO
Escape Outdoors provides the best in outdoor fashion from a variety of brands, including Arc'Teryx, Canada Goose, Patagonia, Fjallraven, and Helly Hansen. They also carry a broad range of sizes for the whole family, including children and juniors. They offer ski wear in the winter, surfwear in the summer, and everything else you need to stay comfortable, fashionable, and hydrated year-round.
ExOfficio
Located on the second level of Bellevue Square, near The Body Shop
Known for their BugsAway Collection, a line of clothes with built-in insect repellant perfect for camping, ExOfficio is a respected innovator of outdoor and adventure wear. Their clothes are light, perfect for staying comfortable in hot and humid weather, and span every wardrobe category from intimates to jackets. Their sun-protective clothing features built-in UPF (Ultraviolet Protection Factor) ideal for outdoor activities like boating, climbing or fishing. Stop by the ExOfficio store and speak with a sales representative to learn more about their products' unique capabilities.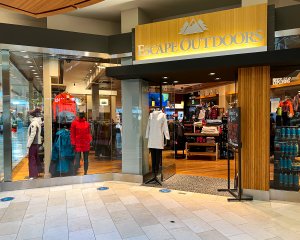 icebreaker
Located on the first level of Bellevue Square, near Escape Outdoors
Committed to performance and the environment, icebreaker uses merino wool to its fullest potential. Odor-resistant, temperature regulating and soft to the touch, icebreaker aims to outperform synthetics with natural ingredients. From t-shirts and thermals to impossibly soft quarter zips and gloves, icebreaker essentials are perfect for layering.
The North Face
Located on the first level of Bellevue Square, near Pacific Sunwear
Sustainably conscious and committed to innovative adventure-wear, The North Face is a destination for those gearing up to hike, fish, and trail run this spring. Supportive footwear, iconic mid-weight fleece, and breathable waterproof jackets are designed to move with you and keep you comfortable and dry without breaking stride.
Oakley
Located on the second level of Bellevue Square, near Timberland
Oakley sells more than just sunglasses; their commitment to all things active extends to skate and snowboard helmets, goggles, and golf gear. Stop in to see their selection of eyewear, footwear, and other outdoor gear. You can also work with their sales associates to order prescription eyewear, including goggles and sunglasses.
Timberland
Located on the second level of Bellevue Square, near Oakley
Famous for their iconic yellow work boots, there is more to Timberland than just steel toes and nubuck. All their clothes are designed with work in mind but never limited to a single activity. Their popular Frostwall Insulated Jacket, for example, features rip-resistant woven fabric, insulation and water-repellant perfect for a day at a worksite or a campsite. Their range of field boots, hiking boots and boat shoes cater to a broad spectrum of outdoor activities, all of them crafted with comfort and environmental consciousness.