Best Dressed Guest: What to Wear to a Destination Wedding
May 25, 2022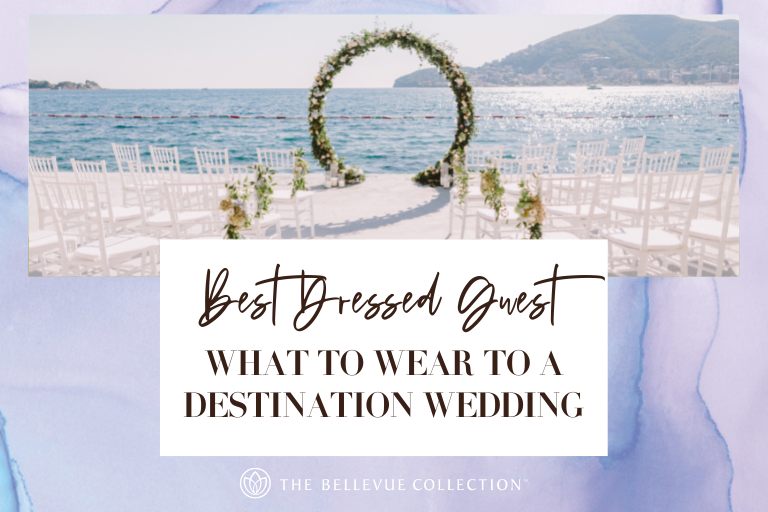 With the calendar filling up with new and postponed weddings, this season is especially likely to find you celebrating love in warmer climates. Quick turnarounds, informal dress codes and jam-packed itineraries can be overwhelming, but never fear, we have the perfect picks to make you the best dressed guest at any destination wedding.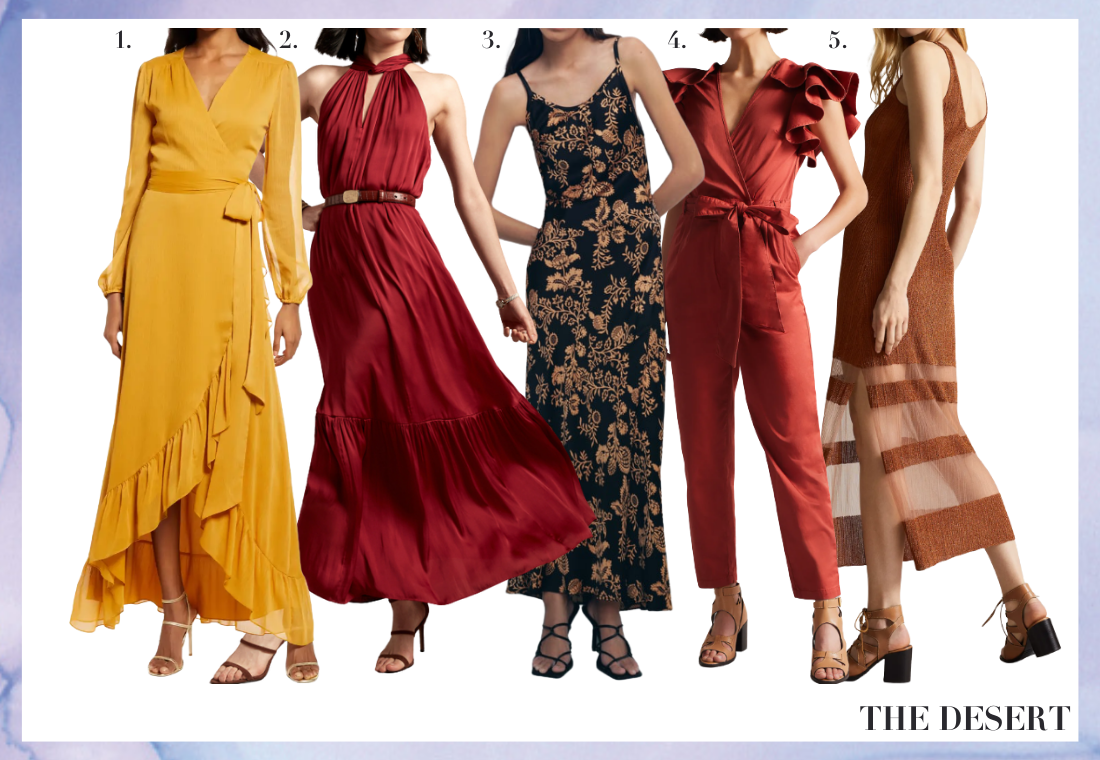 Destination: The Desert
Ex: Palm Springs, Las Vegas, Phoenix, Austin
Desert weddings typically embrace a rustic aesthetic with bohemian vibes, making them the perfect occasion for an upscale jumpsuit or belted, flowy ensemble. The sun may be blazing hot during the ceremony, but the desert is famously freezing after dark, so remember to bring a cover-up or jacket that matches just in case.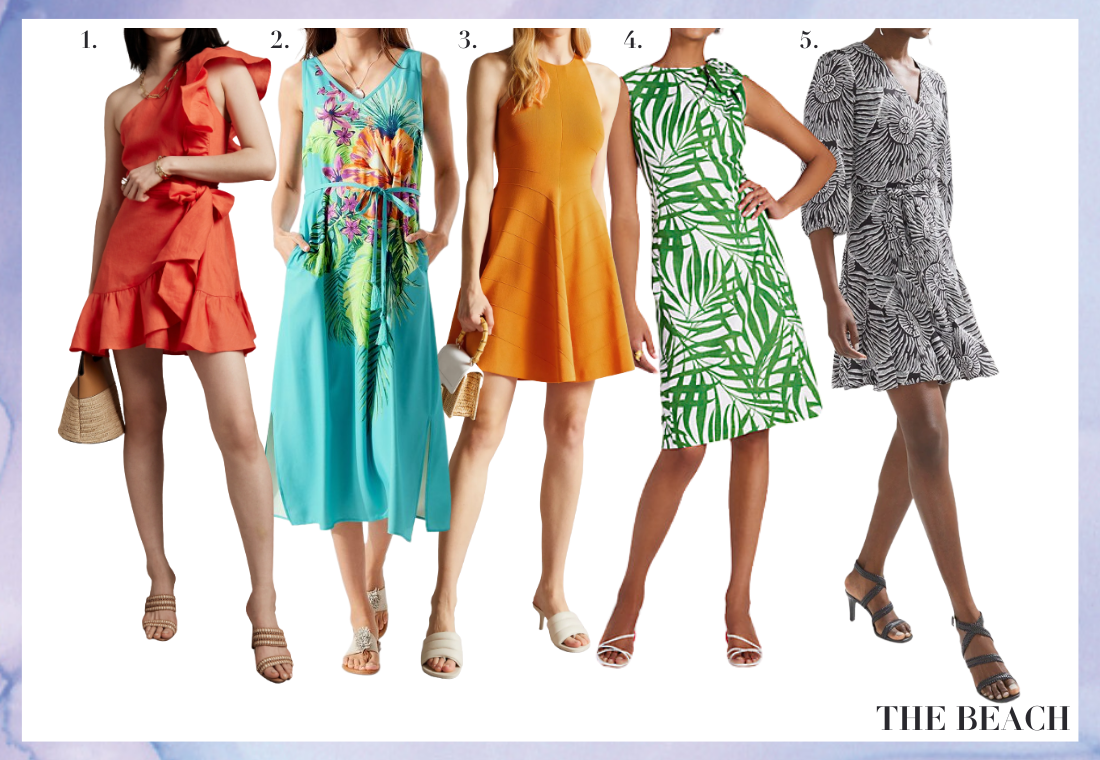 Destination: The Beach
Ex: Puerto Vallarta, Waikiki, Key West, Montego Bay
You deserve a vacation, and a wedding with a "beach casual" dress code is just the ticket. Breezy fabrics, bright colors and graphic patterns embrace the mood while keeping you comfortable against the sun and sand. Accessorize with natural materials, cute sandals, and a tropical cocktail.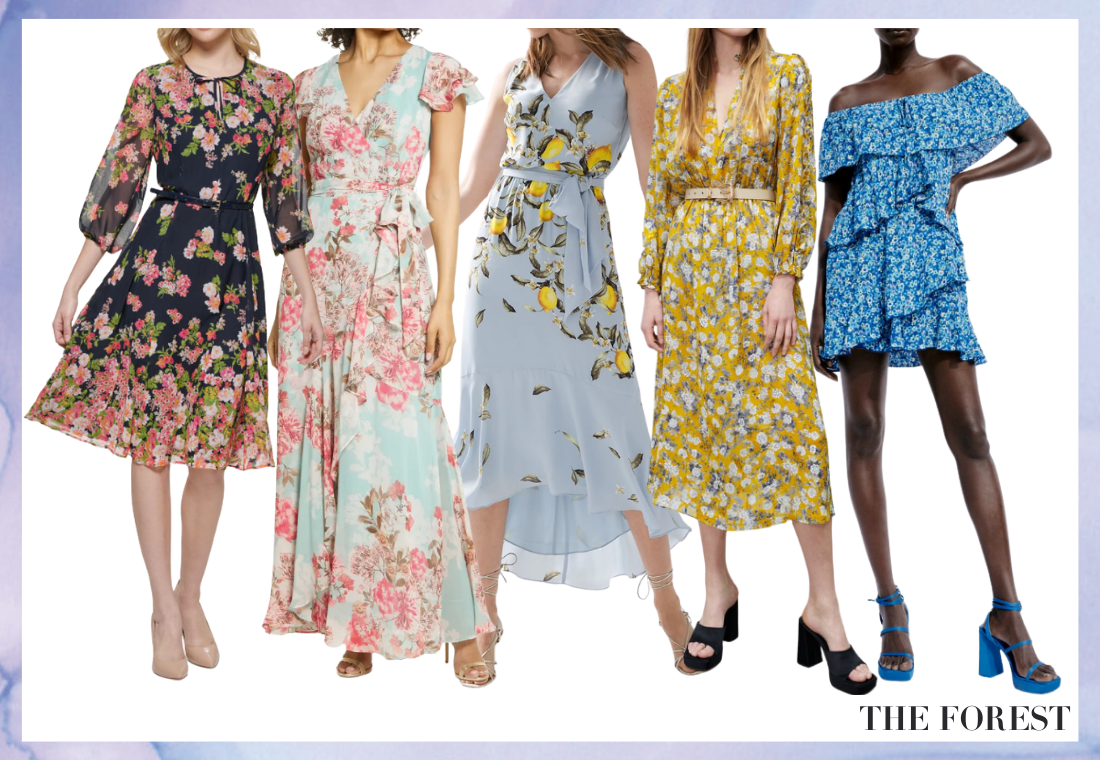 Destination: The Forest
Ex: Vail, Aspen, Tahoe, Sun Valley, Bozeman, The Catskills
Mountaintop views, wooded surroundings and rustic romance abound, a perfect chance for you to experiment with sweet florals, soft materials, and dainty belts. Because forest destinations often include a hike from the parking lot to the venue, it may be wise to bring a spare pair of shoes for the walk before slipping into your heels at the event.
No matter the destination, The Bellevue Collection has outfits, accessories, and even luggage to get you there in style. Visit Bellevue Square for more inspiration and stay tuned for future tips for stylish wedding guest attire.