Food & Fireworks: Our Guide to Fourth of July Eats
June 29, 2022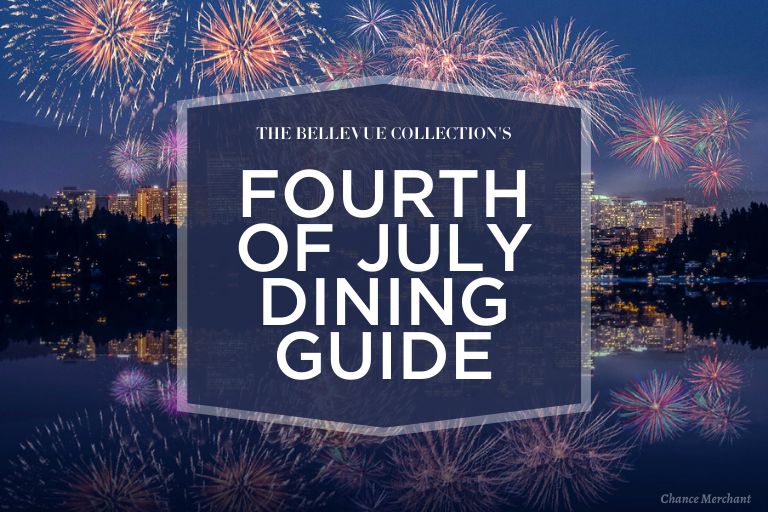 July 4th falls on a Monday this year, and there's no better way to end a long weekend than with food and fireworks. Whether you're heading to Bellevue Downtown Park or looking for a restaurant with a view, enjoy your holiday with these delicious eats.
Ascend Prime Steak & Sushi
Hours: Ascend is hosting the ticketed Epicurean Summer Soiree from 6-11 pm.
Ascend's Epicurean Summer Soiree invites guests to the 31st floor to experience elevated culinary and imaginative libations through unique preparations and demonstrations – and a sky-high view of the Bellevue Family Fourth fireworks show. Tickets are $250 per person for this all-inclusive dining experience and party from 6-11pm. Learn more here.
Daniel's Broiler
Hours: Daniel's will be open during its regular business hours, from 3 pm to 9 pm.
Must-Try: Best known for seafood and USDA Prime steaks, Daniel's also offers several plant-based dishes, including a Beyond™ burger, salad, and pasta dishes with plant-based dairy alternatives. Finish your meal with a double scoop of nondairy sorbet and a great view of the fireworks.
STK Steakhouse
Hours: STK is open during its regular business hours, from 3 pm to 11 pm.
Must-Try: Add some patriotic flavor to one of STK's signature steaks with the limited-time Red, White & Blue Steak Topping, a delicious combination of lobster, truffle butter and blue corn strips for $17.76. STK also offers a selection of Japanese Wagyu beef, a raw bar, and a full menu of steaks and sides.
Taco Del Mar
Hours: Taco Del Mar will follow Bellevue Square's holiday hours, open from 10 am to 7 pm.
Must-Try: Individual burritos, taco salads and more are built for picnic-style takeout, and their Build Your Own Taco Kit is a great meal-to-go option that works for the whole family's individual preferences. You can even order ahead on the Taco Del Mar website for pickup at the Bellevue Square location.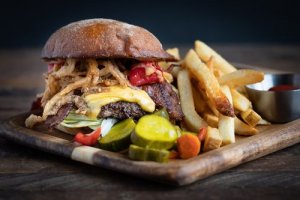 Tavern Hall
Hours: Tavern Hall is open 11 am to 5 pm, the perfect time frame to get a late lunch or early dinner. Dine-in or take your food to the park to grab a spot for the fireworks.
Must-Try: The iconic Tavern Burger. It's made with specially ground 1/3 pound Double R Ranch beef chuck and brisket, smoked bacon, double American cheese, Mama Lil's peppers, crispy fried onion, iceberg lettuce and Tavern burger sauce on a Grand Central Baking potato bun, and served with an order of Tavern fries. It pairs well with beer or cider from Tavern Hall's extensive tap list.
This Fourth of July, Bellevue Square will be open from 10 am to 7 pm. Restaurant hours vary – see more July 4th hours here.