Runway to Real Way: Try a Little Sheer
September 28, 2023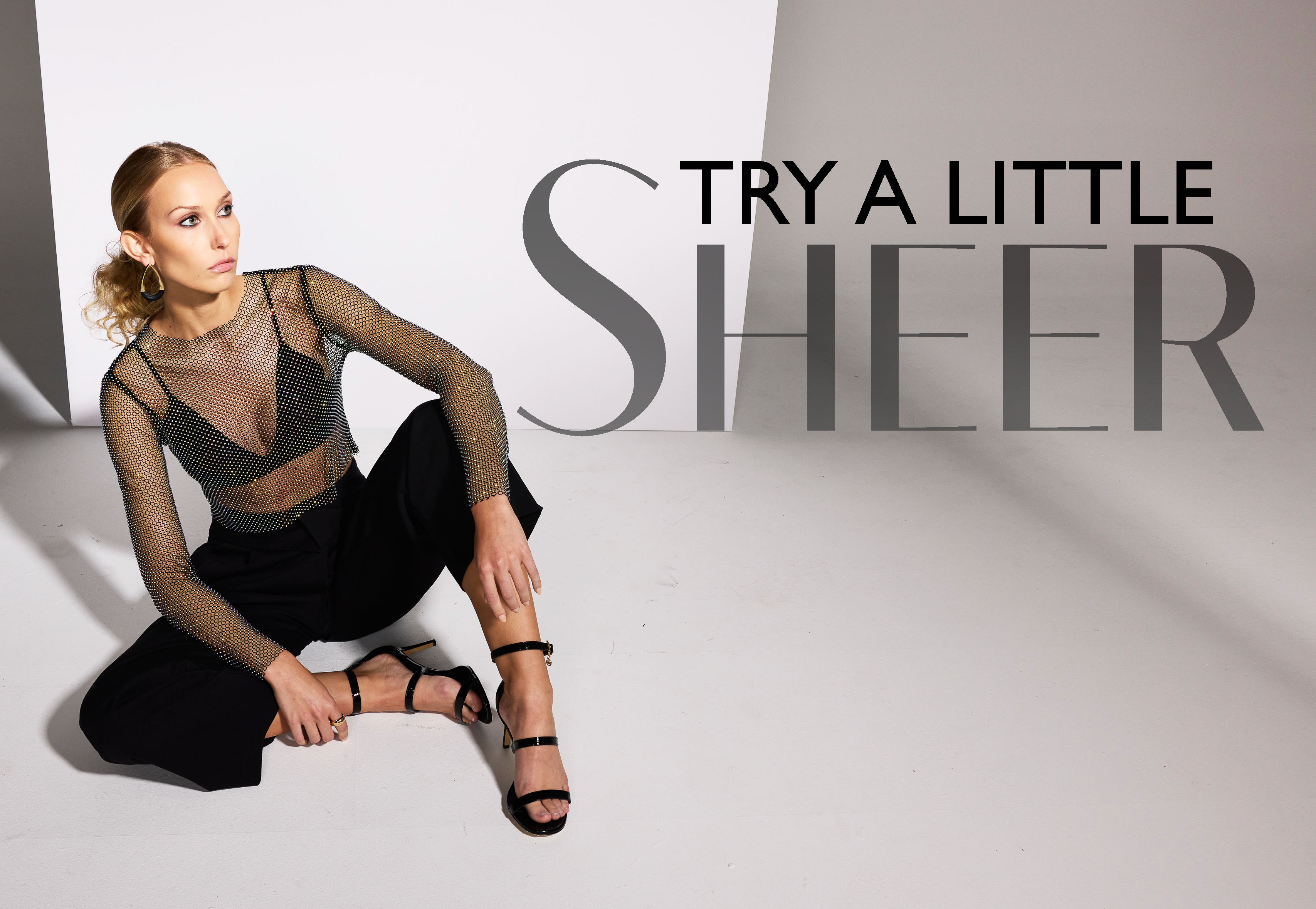 From see-through styles on celebrities to layered lingerie on the runway, it's the season of sheer. While it sounds salacious, this is not a trend exclusive to those willing to bare all in the name of fashion. Eyelet sweaters, swathes of tulle and clever use of base layers take the look from the Trend Takeaway runway to the closets of even the most modest dressers. Here's how to try a little sheer this season, however you're most comfortable.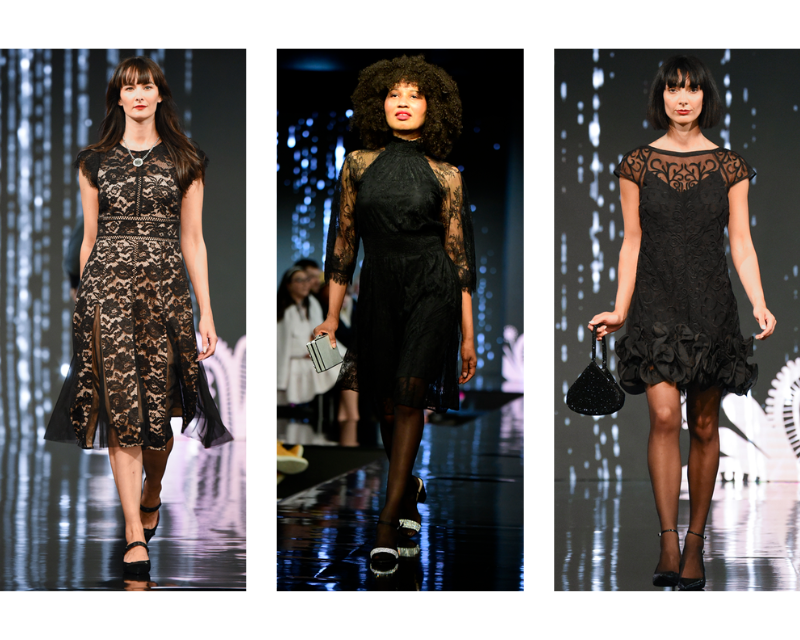 (L to R): White House Black Market, Macy's, Macy's
Option 1: Dark and Lacy
Black lace provides all the illusion of a peek-a-boo look without the commitment. Dresses with a nude or black base layer under lace can highlight your shape and achieve the trend without upstaging the occasion. Of course, the amount of coverage is up to you – your lacy layer can provide full coverage or serve as a delicate decoration.
Steve Madden Vivienne Dress – Nordstrom
Crochet Lace Sleeve Pullover – Chico's
Anne Klein Lace Sheer-Yoke Top – Macy's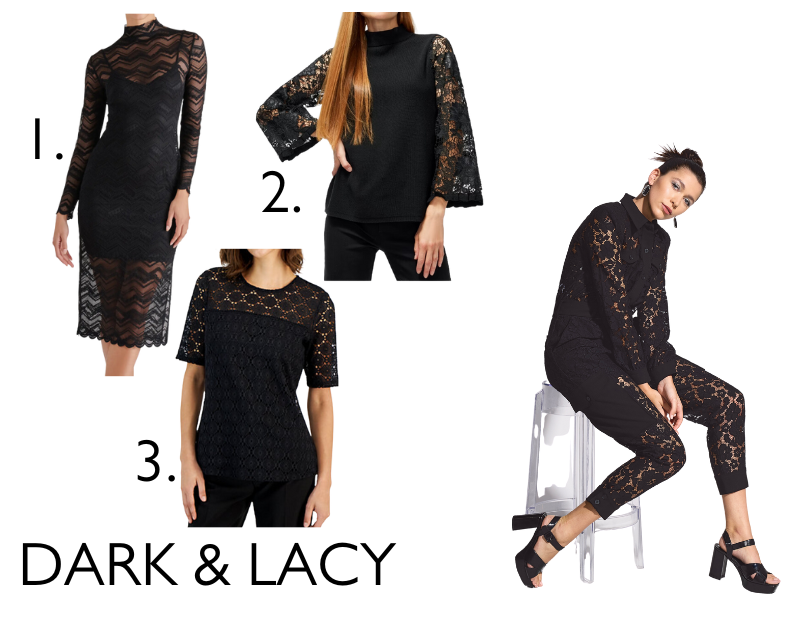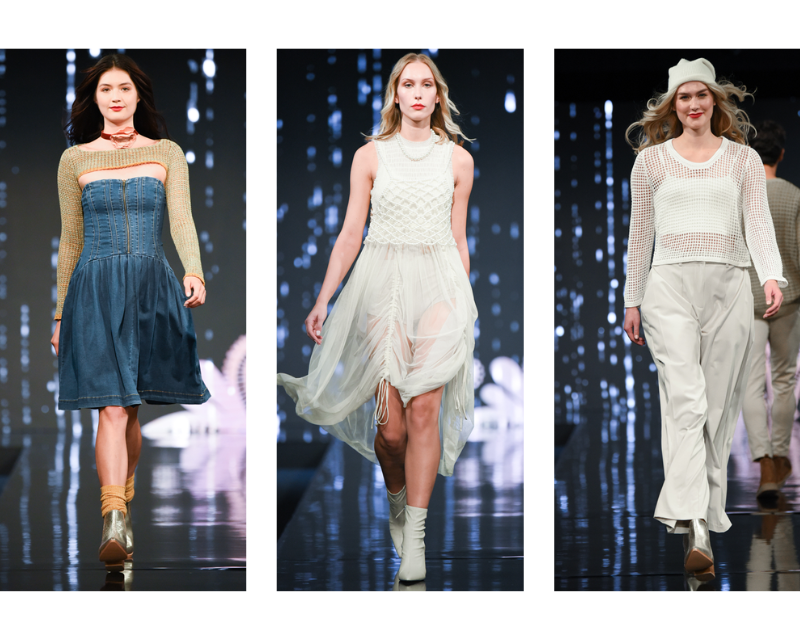 (L to R) Urban Outfitters, Urban Outfitters, Oak + Fort
Option 2: Layer Up
Adding a see-through or sparkly overlay to a plain top or dress can turn it into a statement outfit. The mixing of layers creates texture and visual interest, whether it's knits of different gauges, or optical illusions caused by contrasting fabrics. Rather than viewing a sheer piece as a base layer, try wearing it on top of a simpler item, and style your outfit from there.
Endless Blu Rhinestone Mesh Crop Top – Buckle
Sheer Lace Buttondown Dress – Anthropologie
Gossamer Crochet Flyaway Top – Urban Outfitters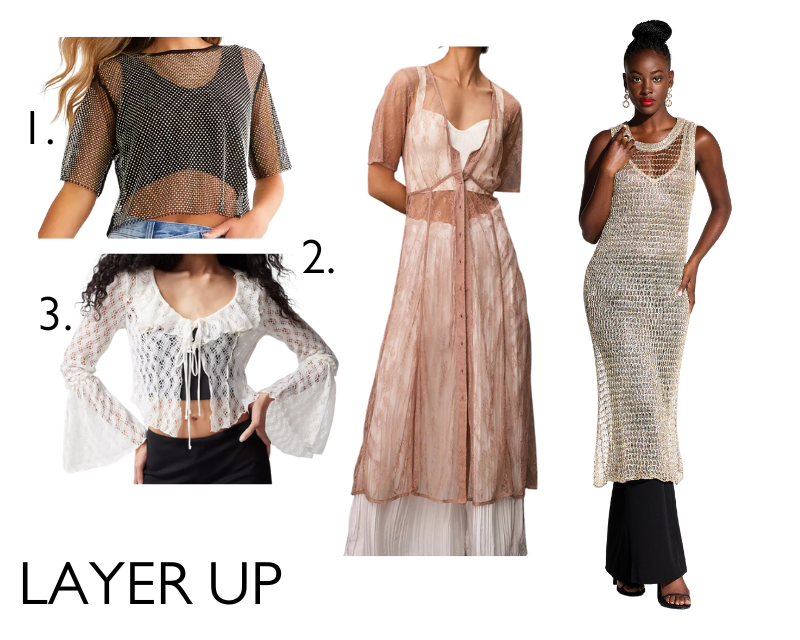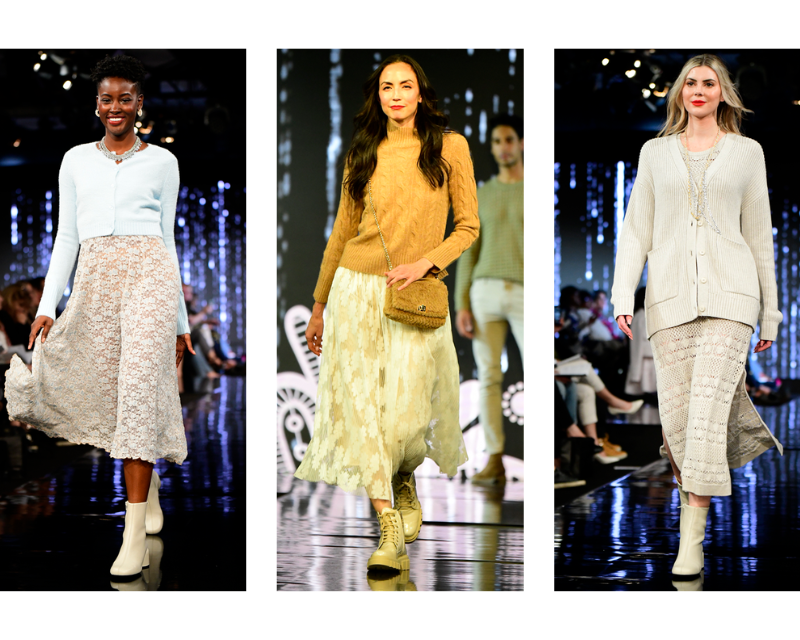 (L to R): Urban Outfitters, Macy's, Splendid
Option 3: Bottoms Up
For the truly bold, there is another component to this trend that featured prominently on the Trend Takeover runway this season. We saw models in sheer lace skirts over skin-toned or otherwise extremely subtle base-layer briefs, lending an optical illusion that calls to mind Terri Morgan's prediction that "this season, no one is wearing pants." If you feel like showing off your legs in style, we recommend a flattering bodysuit and a killer pair of shoes.
MANGO Women's Lace Midi Skirt – Macy's
Out From Under Daydream Sheer Lace Maxi Skirt – Urban Outfitters
Nina Gold Women's Boot – FRANKIE4