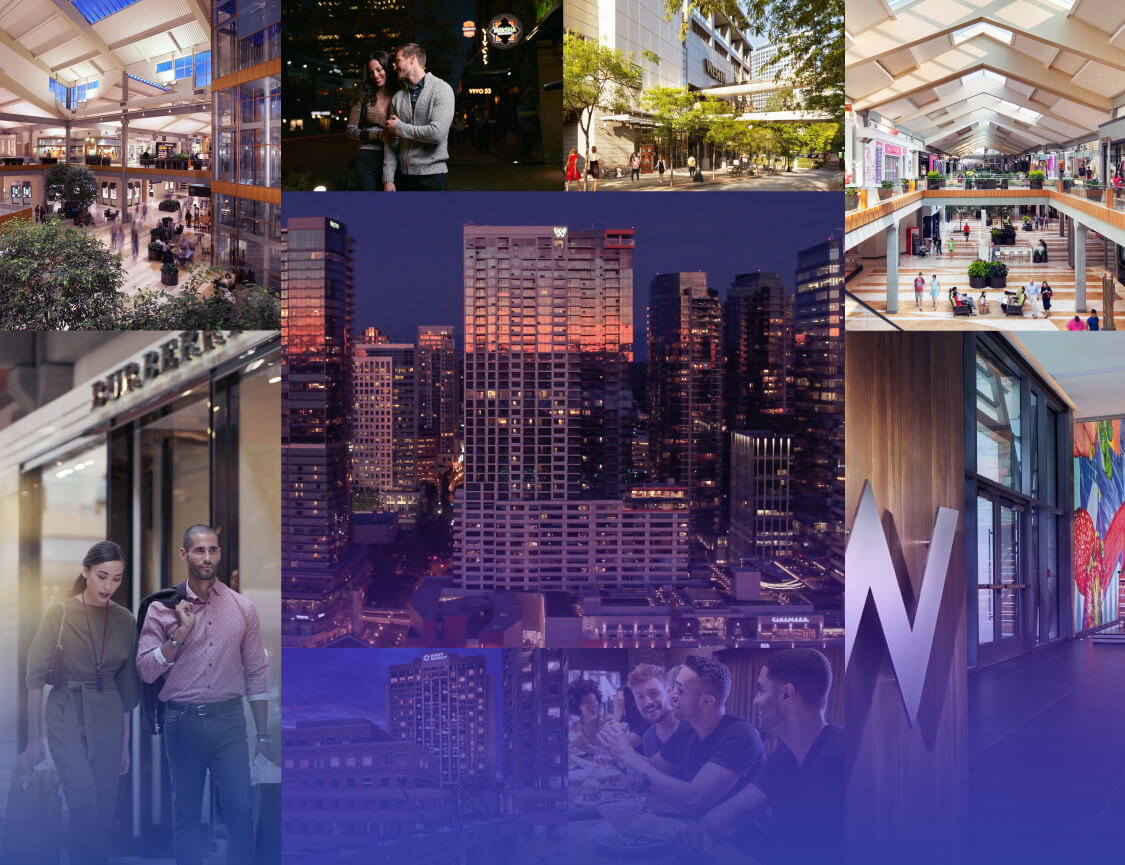 The One Place with Something for Everyone.
The Bellevue Collection is your local-to-global shopping, dining & entertainment adventure with three unique, luxury hotel experiences...
More of everything you like and love– all in one place.
The Bellevue Collection – Your Weekend Getaway
Experience all the best of Bellevue—shop The Bellevue Collection and stay at Hyatt Regency Bellevue at Bellevue Place, The Westin Bellevue at Lincoln Square or W Bellevue at Lincoln Square South. Package includes deluxe accommodations at the hotel, a special Bellevue Collection Welcome Kit that includes a VIP Passport, special savings or gifts at participating stores and a $50 (Hyatt Regency Bellevue), $100 (The Westin Bellevue) or $100 (W Bellevue) gift card per night, good at all Bellevue Collection shops and restaurants.
Hyatt Regency Bellevue
Hyatt Regency Bellevue
The Hyatt Regency Bellevue in Bellevue Place offers 733 luxury rooms as well as fine dining, nightlife, meeting space, and a lovely wedding venue.
Shop & Stay Holiday Package
at Hyatt Regency Bellevue
Inlcudes $50 Bellevue Collection Gift Card, Late Check Out, & Internet
Call (425) 462-1234 and
mention rate plan SHPBEL
Book Now
The Westin Bellevue
The Westin Bellevue
The Westin Bellevue, located in Lincoln Square is your ideal haven for renewal and relaxation.
Bellevue Shopping Package
at The Westin Bellevue
Call (866)716-8126 and
mention rate plan SHO
Book Now
W Bellevue
W Bellevue
Where green meets global glamour. Where rugged and relaxed are reimagined and redefined. Inspired by yesterday's weekender lake house, W Bellevue is a modern and chic downtown Bellevue hotel for seekers of the bold and beautiful.
W Bellevue's Shop & Savor Package
Call (877) 822-0000 and
mention rate SHO
Book Now