Our Picks to Celebrate Lunar New Year!
January 11, 2019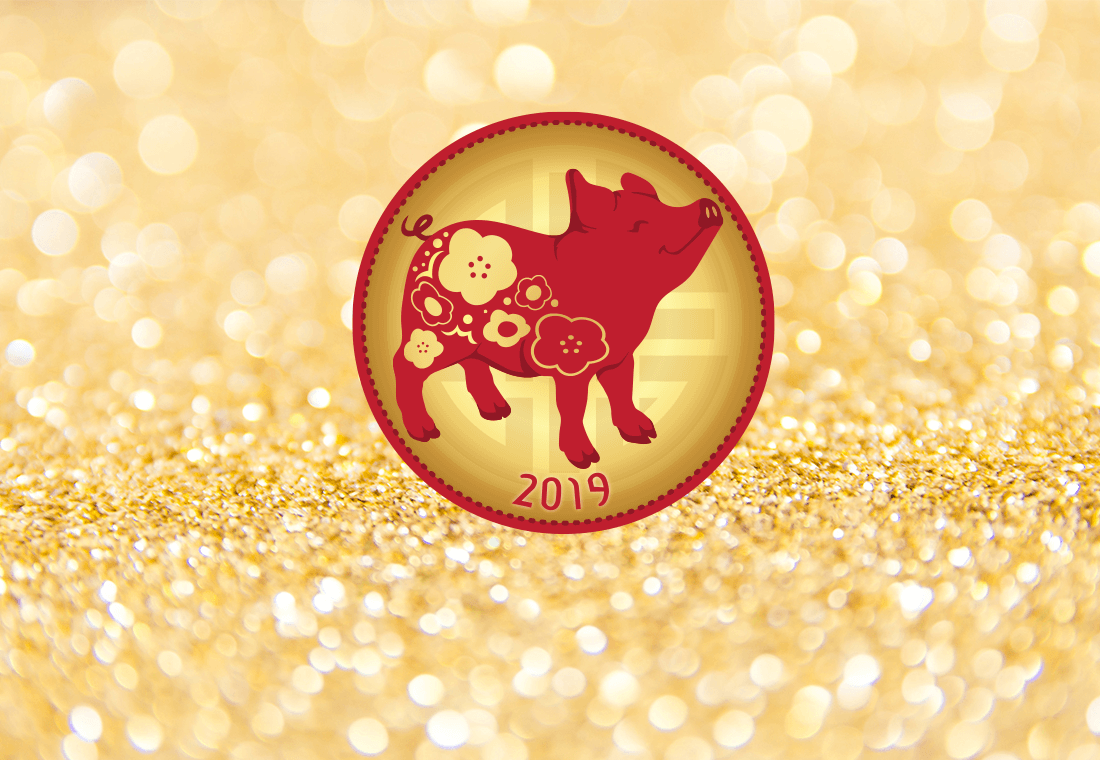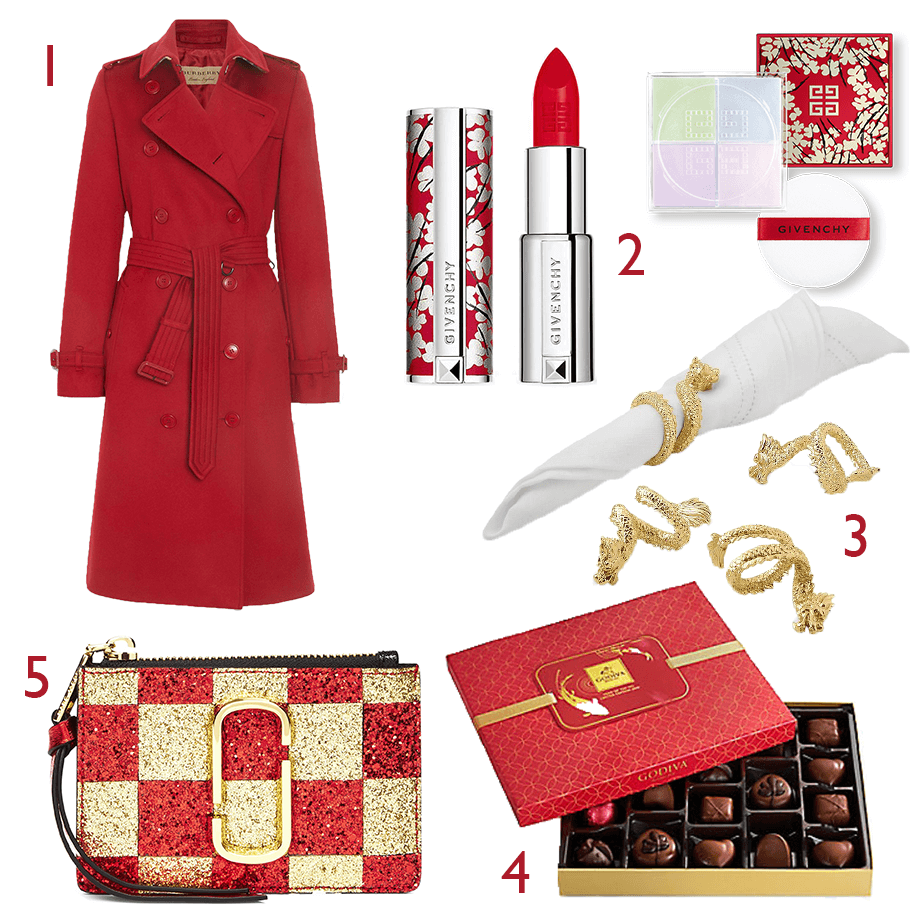 On February 5th, marks the Year of the Pig of the lunar calendar. To celebrate the start of the lunar calendar, many East Asian countries have celebrations with each their own cultural traditions. For many Chinese, that means having lots of red for good health and gold for good fortune. In celebration, we've chosen our favorite Lunar New Year finds at The Bellevue Collection. While we can't guarantee they will give you health and fortune, they will surely make you feel festive.
1. Burberry Cashmere Trench Coat
While visiting relatives during this holiday season, why not stay warm and look chic wearing this beautiful red cashmere coat from Burberry. You will find a little peek of their signature check design under the collar that gives it a nice contrast when popped up.
Find this at Burberry in Bellevue Square for $2,690.
2. Sephora Givenchy Limited Edition Prisme Libre & Le Rouge
Leave it to Givenchy to come up with beautiful packaging to celebrate Lunar New Year and for two of their popular items. The Le Rouge lipstick is an easy and pretty way to incorporate red into your look and the plum blossoms on the case will pretty up any makeup bag. There is also the popular Prisme Libre translucent color correcting setting powder that has already sold at Sephora once, but they have since re-stocked. The Mousseline Pastel setting powder shade is one of their best-sellers (clearly), so why not get yours with their vibrant red limited edition cap.
Find these at Sephora in Bellevue Square for $60 (Prisme Libre) and $40 (Le Rouge).
3. Williams-Sonoma Dragon Napkin Ring
An auspicious creature and one of the Chinese zodiac animals, these gold dragon napkin rings are a chic touch to add to your table and will be fun for your guests to see. They especially pop when placed on a red tablecloth.
Find this at Williams-Sonoma in Bellevue Square for $19.95.
4. Godiva Chinese New Year Assorted Gift Box
If you are visiting friends and family, a great gift to bring is an elegant box of 18 piece assorted chocolates. This box has a Lunar New Year influenced design that will make your recipient happy to receive. Just hope that they don't "pig" out on them.
Find this at Godiva in Bellevue Square for $48.
5. Nordstrom Marc Jacobs Glitter Checkerboard Small Wallet
If you are lucky to receive hongbao, lucky red envelopes with money, then why not have something to keep that good fortune with something that keeps you in that spirit. The gold, red and glitter are what make this a standout as well as its convenient pockets for your cards. It's compact design is great for when you need a smaller wallet for petite purses.
Find this at Nordstrom in Bellevue Square for $130.
You can also come celebrate the Year of the Pig at The Bellevue Collection. See our schedule of Lunar New Year happenings at The Bellevue Collection here.