LIVE Studio: Easy & Healthy Tips To Transition From Summer To Fall
October 12, 2020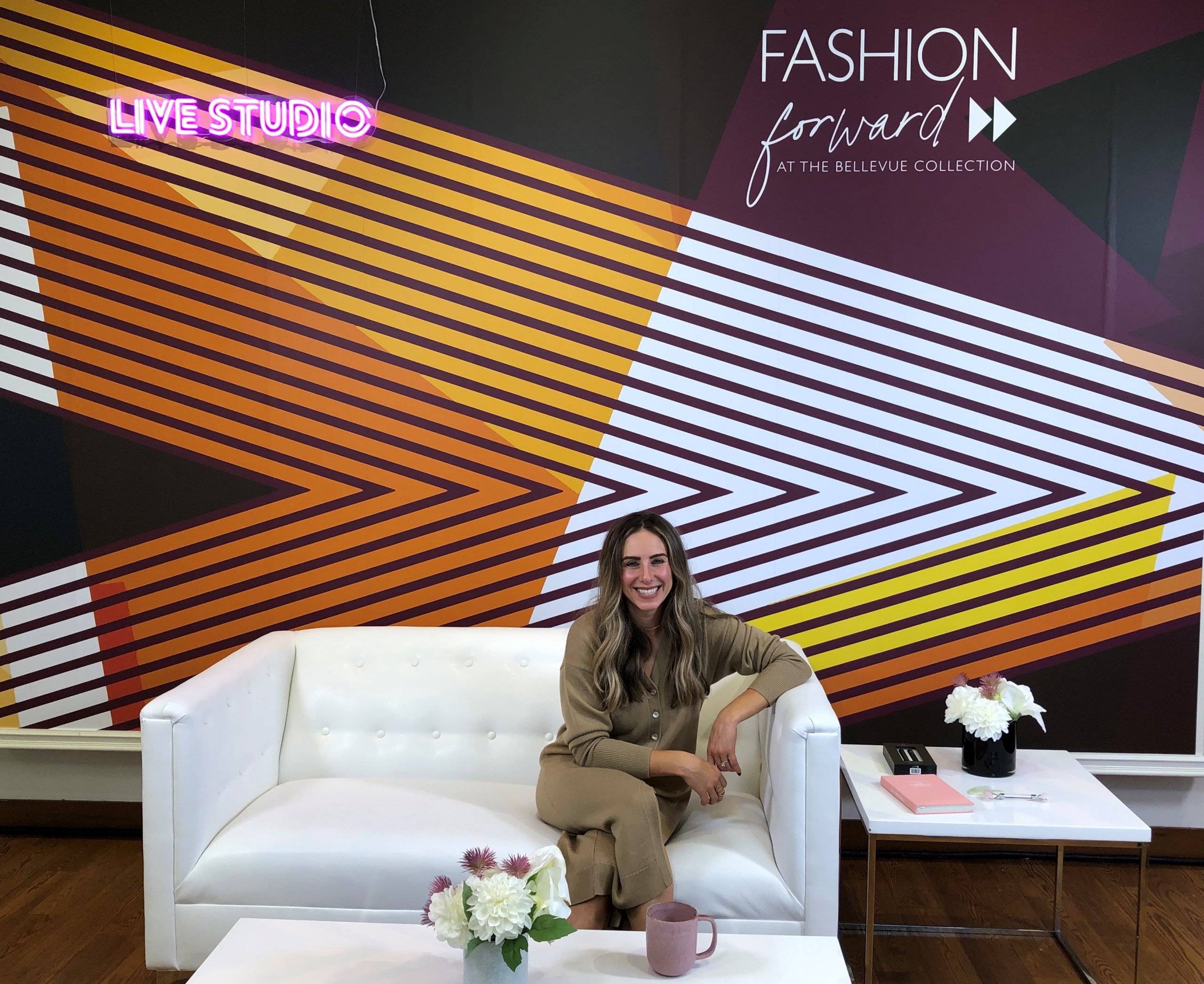 Hi everyone, I'm Lauren Chambers, Nutrition + Hormone Health Coach of So Fresh N So Green and I'm here today in partnership with The Bellevue Collection to talk about healthy ways to transition from summer to fall.
Fall is typically a super busy time and I'm pretty sure everyone has A LOT going on right now, especially with the craziness of this year and factoring in many kids staying home for school. It's easy to get sucked right in to it all, only to look back and wonder where the time went, which is why I think it's so incredibly beneficial to check in with ourselves this time of year and incorporate seasonal rituals that help us feel more present, intentional, joyful and connected to this time in our lives.
Living with this level of self-awareness is truly empowering for our health, and it helps us to build and lead the lives we want and dream of living, instead of things just happening to us and passing us by.
So, let's get into my top tips and favorite products to help you create a happy and healthy fall season. 
1. Set Intentions
To me if you're going to do just one thing this season to help you boost your health and happiness, this is it. It's a super simple (and free) practice, but truly helps you focus on what's important to you this season and how you can invite these things into your life, as well as let go of anything holding you back. You can either make them in a Google Doc or write them in a cute journal from Paper Source.
Lastly, here are some journal prompts you can use to get super intentional about how you want to spend your time this season:
How do I want to feel this season?
What am I ready to invite into my life?
What am I willing to let go of in order to make them happen?
What is one thing I'll regret not doing this season?
If I get stuck, I'll remember….
2. Start Eating Seasonally
If you know me then you KNOW one of my favorite things in life is food, especially food that tastes good and makes you feel good too. Truly, incorporating a variety of nutrient dense foods into your diet is one of the most impactful things you can do for your health, but I know it can be overwhelming and confusing in today's world of conflicting advice and diet dogma.
One of the best ways you can start is just by adding as many seasonal, real and whole foods into your diet and cooking them when possible. Fall is my absolute favorite season for food — think squash, sweet potatoes, pumpkin, apples, carrots, beets, cruciferous veggies, hearty greens, peppers, plums, late stone fruit, etc. I love using these foods in cozy fall recipes like chili, soups, stew, casseroles, baked goods, and warm drinks (homemade pumpkin spice latte anyone?). I have a TON of awesome fall recipes on my site at sofreshnsogreen.com and for convenience am including a few of them below for you!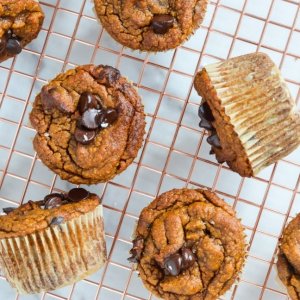 Immunity-Boosting Chicken Chickpea Noodle Soup
Smoky Sweet Potato + Turkey Chili
3. Stock Up On Kitchen Gear As Needed
If you're going to make some cozy fall recipes, it's important to have the right kitchen gear to do so! It doesn't need to be expensive or over the top, but I will say I have a few investment pieces I rely on almost daily to help my cooking be as efficient and delicious as possible. I finally invested in an Instant Pot, and let me tell you friends, this is a game changer for saving time in the kitchen. I also use my Vitamix daily, which I know has a hefty price tag, but it helps me make the creamiest, most delicious sauces for pastas, the best velvety texture for soup and frothy hot chocolates and warm spiced fall lattes.
As a health practitioner, I also encourage you to look for cookware that is nontoxic, (i.e. no plastic or Teflon which can leak chemicals into your food). Below are a few of my favorite non-toxic cookware items to help you get started! You can find them at all at The Bellevue Collection.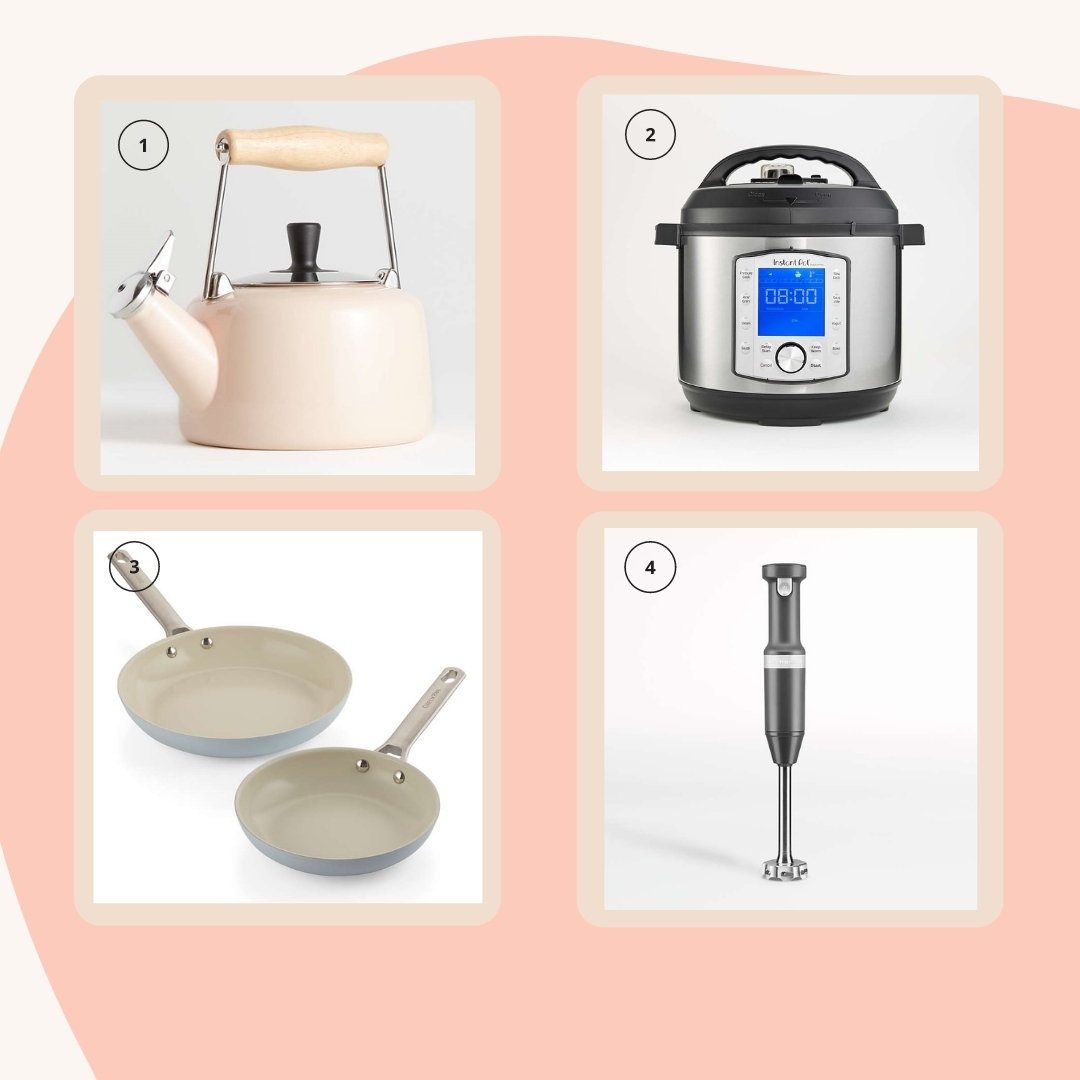 Additional Items: Vitamix at Macy's
4. Clean Out The Clutter + Organize
Fall is such a great time for decluttering, organizing and finishing up tasks. Traditionally, it's a "nesting" season of completion and preparation for winter, which is a time to relax and rest. I think you'll also find the more you repurpose things you no longer need, you'll make so much more space for what truly serves you, both physically and emotionally. Basically, clutter in our home can translate to clutter in our lives, so it's important we get intentional with what we have and need. Predictable, but I especially love cleaning out my pantry and fridge. You can donate anything you're not using to a local food bank and instead add a variety of foods that will help you integrate flavor and nutrient-density to all of your meals. I like to use the following from Crate & Barrel, Williams Sonoma and Macy's to organize my pantry:
Additional Items:
Pyrex 10-Piece Glass Storage Set at Williams Sonoma
Olivewood & Glass Canisters at Williams Sonoma
Spice Jars at Williams Sonoma
Martha Stewart Collection Over The Door Pantry Organizer at Macy's
5. Invest In Some Purposeful Fall Gear
As I mentioned earlier, clearing out clutter is a great way to take stock of some new items you might need to help you live your life more purposefully (i.e. a good pot to make lots of fall soup or baking pan for pumpkin muffins) and I believe this goes for clothing and personal gear as well. I just recently cleaned out my closet and learned I really didn't need a lot of fancy clothing (since I work out of my home and wear sweats all day every day) but I did invest in a couple of sweatsuits that help me feel cozy and still put together.
Some other good items to stock up on might include rainproof workout shoes or hiking boots (fall hiking is my favorite), a warm jacket or rain jacket to help you get outside more (despite weather malfunctions), and cozy fall accessories to keep you warm like gloves, a hat, warm socks, umbrella, etc. Below are a few of my faves to help you get started!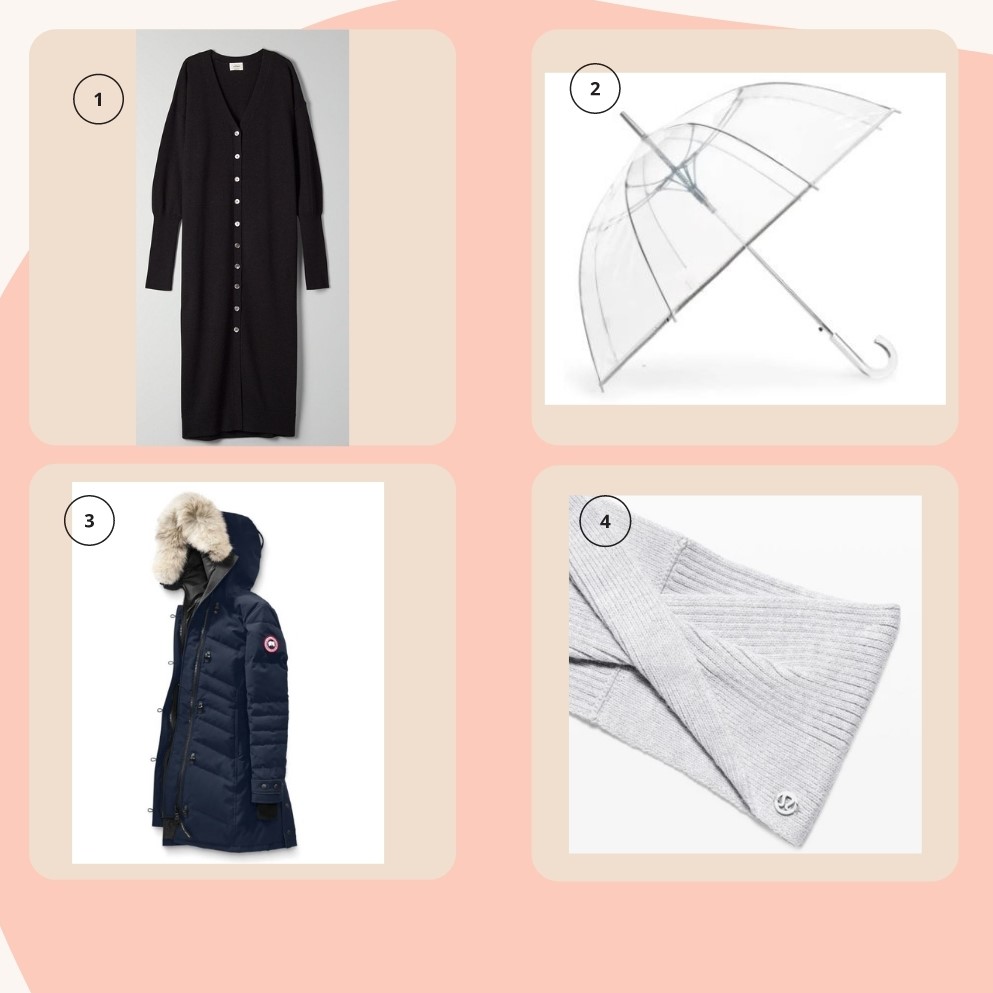 Additional items:
Tna Super Puff Jacket at Aritzia
Cloudventure Waterproof Trail Running Shoe at Nordstrom
The North Face Marled Rib Logo Beanie at Nordstrom
Slimpack III Waterproof Hiker Boot at Nordstrom
6. Switch Up Your Workouts
Fall is a great time to try a different workout. Internally, we're slowing down a bit after the high activity summer season and craving more relaxing and grounding workouts like hiking, walking, yoga and Pilates. For any women in your reproductive years, it can also be very beneficial to cycle sync your workouts, doing higher intensity the first half of your cycle (when energy is much higher) and lower intensity, more grounding workouts the latter half, when energy wanes. My husband and I just invested in a Peloton (Bellevue Collection has a store you can check out in person/learn more), so I'll engage in the spin, bootcamp and cardio classes the first half of my cycle and strength-training, barre and yoga the second half. I think you'll find switching up your workouts to have a huge impact on your health, hormones, energy, productivity and recovery!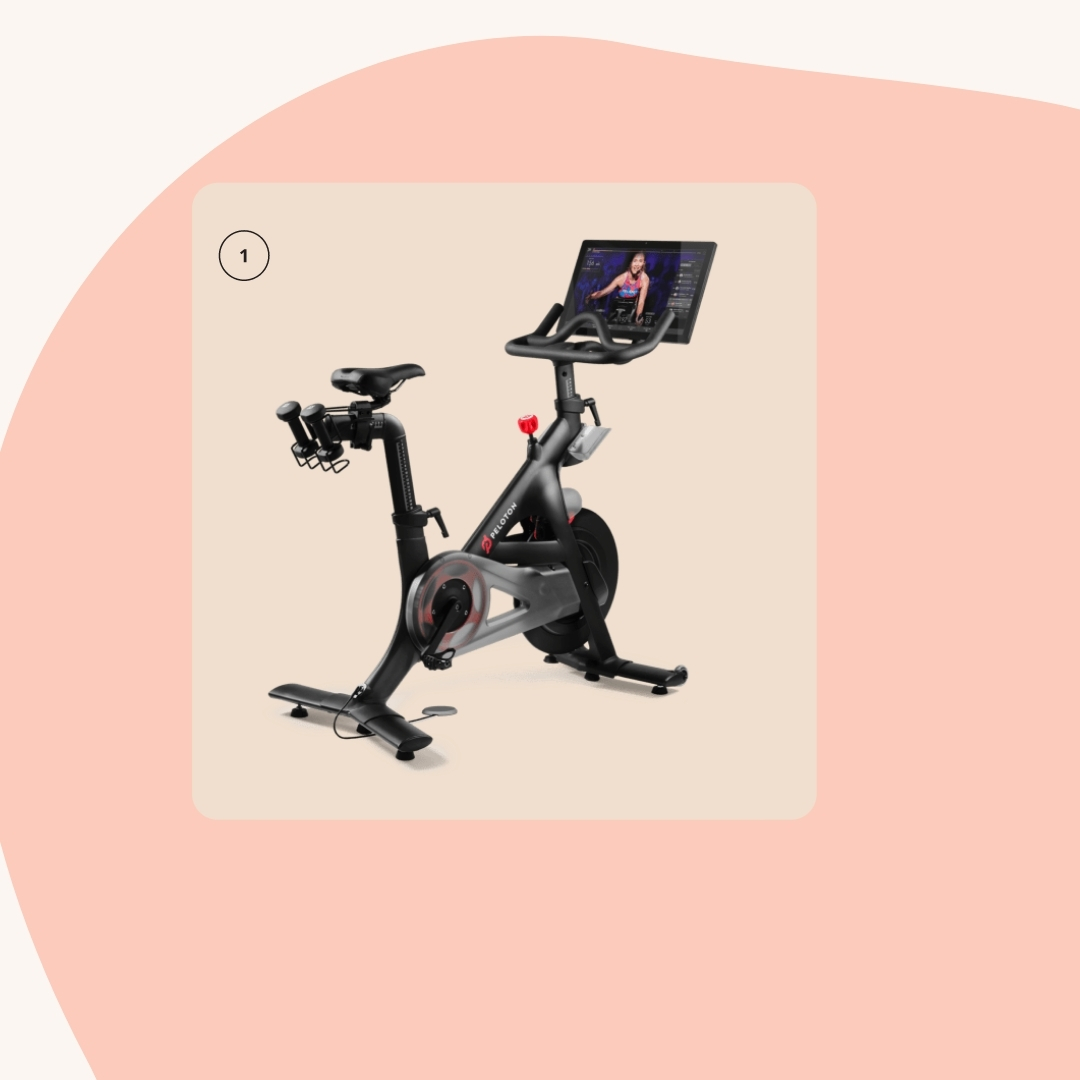 Bike at Peloton Bellevue
7. Change Up Your Self-Care Practices
If you're like me, it's pretty easy to get on auto-pilot with your self-care routines (i.e. same workout, same face cleanser, same vitamins, etc.). But starting a new season is a great time to check in and see if these self-care practices are still serving you. Many of my clients find with the climate, light, energy and intentions changing, their self-care needs to as well to meet different needs. As far as beauty regimens, this is a great time to look into more moisturizing, nourishing and plumping products. I also love using a jade roller and gua sha to help move stagnant lymph, promoting better circulation and detoxification. I always encourage clients to use the Think Dirty app when buying beauty products, to make sure they're not filled with toxic chemicals that wreak havoc on your hormones and health.
It's also a great idea to check in with your supplement routine, as nutrient needs will typically fluctuate seasonally, especially in terms of vitamin D. I always advise clients to get some basic lab work done to see if you have any deficiencies before loading up on a bunch of supplements you may not need.
Lastly, this is a great time to promote optimal sleep, rest and relaxation, so including practices like naps, reading, baths, etc. can be majorly calming and grounding. Here are a few items that help me feel taken care of and grounded this fall season: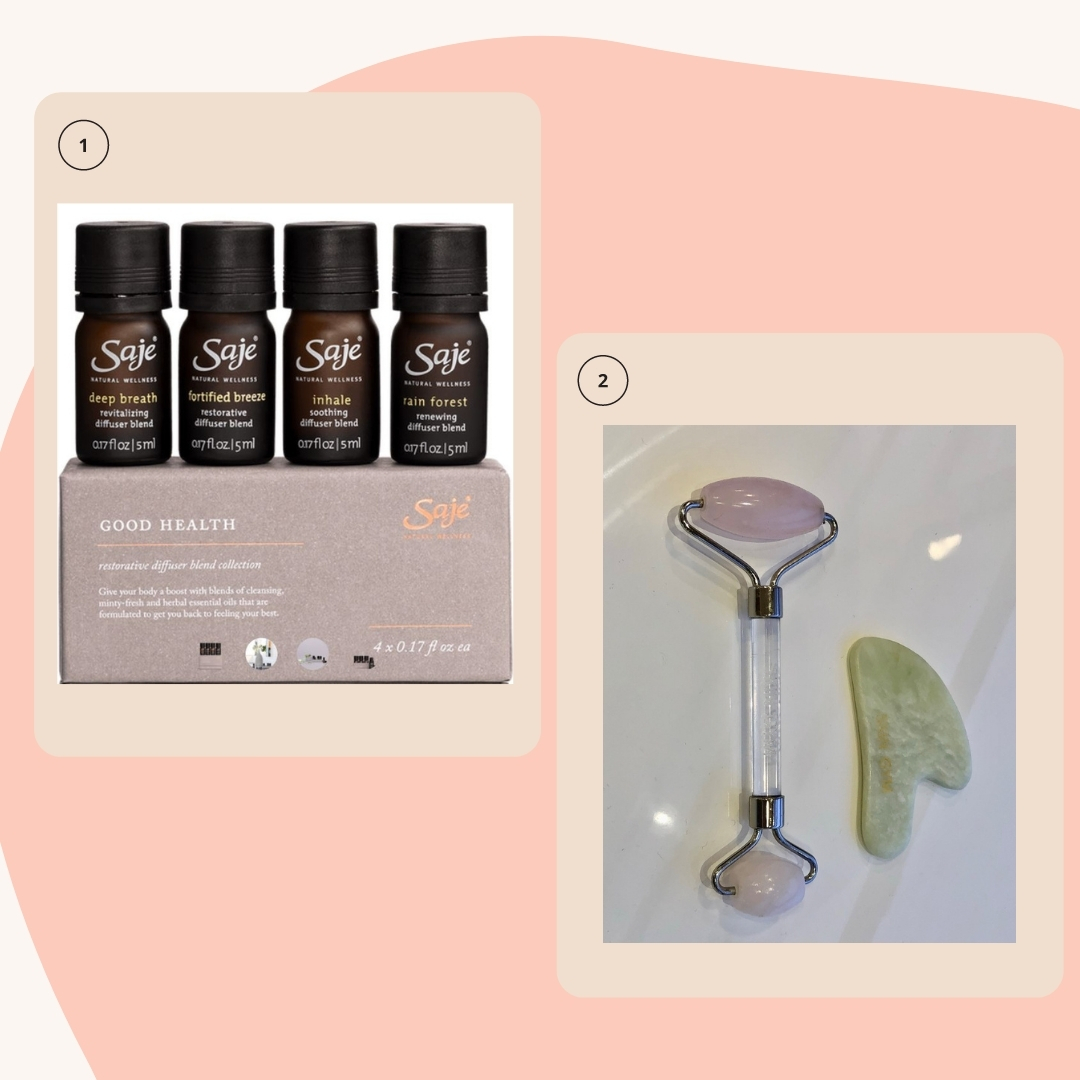 Additional Items:
Non-Toxic Moisturizer, like Tata Harper's Reparative Moisturizer at Nordstrom
Skin Gym Dry Brush at Nordstrom
Herbivore Coconut Love Moisturizing Body Kit at Nordstrom
Vitruvi Essential Oil Diffuser at Nordstrom
Slip Sleep Mist at Nordstrom
Kora Organics Moisturizing Lip Treatment at Sephora
8. Incorporate a Morning + Nightly Routine
If you don't already have them in place, now is an awesome time to start, or if you do, it might be time to switch it up. In the fall I love starting my mornings with some grounding meditation or breathwork practices, a gratitude list, a warm cup of superfood coffee and warm water with lemon. This helps me get super intentional about my day and it's something I look forward to each morning. In the evenings I am ALL about anything that helps me promote optimal sleep, which is SO important for our hormones and overall health. My phone is on airplane mode by 9 pm every night and then you'll find me drinking a calming tea, taking my supplements (including magnesium and CBD) and reading every night before bed. A routine can look different for every single person, as long as it feels good to you and helps you operate optimally each day. Truly they are one of the quickest and simplest ways to make a huge difference in your day and sleep.
9. Try A Digital Detox
These days, we are SO connected to everything around us via our phones, computers, TVs, etc. The amount of information we receive can be incredibly overwhelming, making it hard to disconnect and find focus, calm and peace. I highly encourage clients to try doing a mini digital detox whenever they can, even if it's for one hour per day or a block over the weekend. Personally, I try and do a full 24 hours on Saturday and dedicate it solely to family time and getting out in nature. It's amazing how much space and time you'll find you have when you're not constantly filling it with your phone, empowering you to do so many more things you enjoy (hiking, games, journaling, reading, dreaming, quality family time, etc.). Plus, it's completely free!
10. Find Ways to Connect with Your Community
One of the cornerstones of our health is intimacy, connection and community, which let's be honest has taken a hit this year due to COVID. With the weather changing and outdoor activities becoming harder to plan, it's important to get creative and find other ways to socialize, especially if they promote social good. My girlfriends and I started a virtual book club where we're reading books that help us learn about racism in order to better support and be allies to the BIPOC community. You can also do virtual game nights, try giving back by donating all your "clutter" items to a food bank or good will, or baking some yummy fall treats and dropping them off at a doorstep for family or friends. The more you focus on making others feel good, the better you'll feel too!
So there you have it, my top tips and products to help you create your happiest, healthiest fall season! For more healthy recipe ideas and lifestyle tips, be sure to check out my blog on sofreshnsogreen.com. Sending you all the feel-good vibes this season and beyond!