Bellevue Square Home Décor & Furniture Displays
March 2, 2021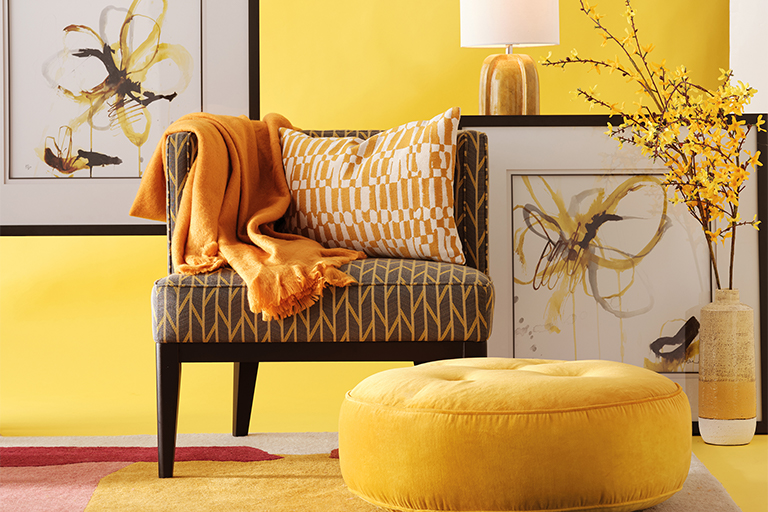 The Bellevue Collection offers a collection of 18 home décor and furniture stores. Each store offers design inspiration and unique options to fit your home's style. Whether you are redecorating a whole room, refreshing your space, or adding a pop of color, you will find the perfect pieces at our stores. Find inspiration from our home displays located in Bellevue Square now through March 21.
Pottery Barn
Pottery Barn offers a large variety of products big or small, their apartment collection represents quality comfort and design for any small space. As people are downsizing or starting their new life in a space with a smaller footprint, they will need items that are creative, high quality, and versatile while still maintaining comfort and style. This Pottery Barn line includes offerings for the living, dining, and bedrooms, as well as office and entry spaces. They have you covered!
Featured Products:
Celest Sofa
Raylan Leather Chair
Tanner Bunching Cubes
Tanner Demilune Console Table
Tanner Side Table
Talia Rug
Miles Tripod Floor Lamp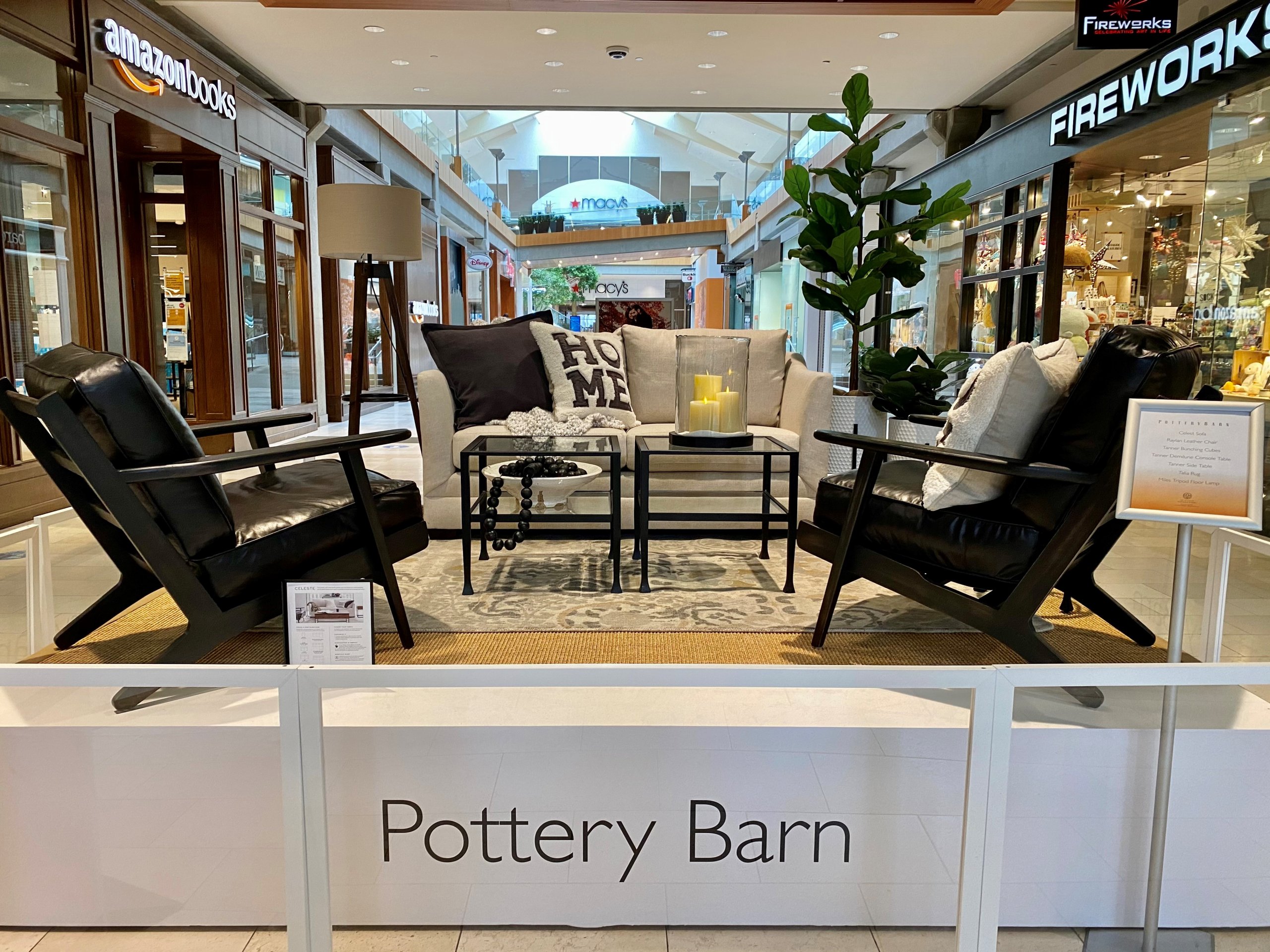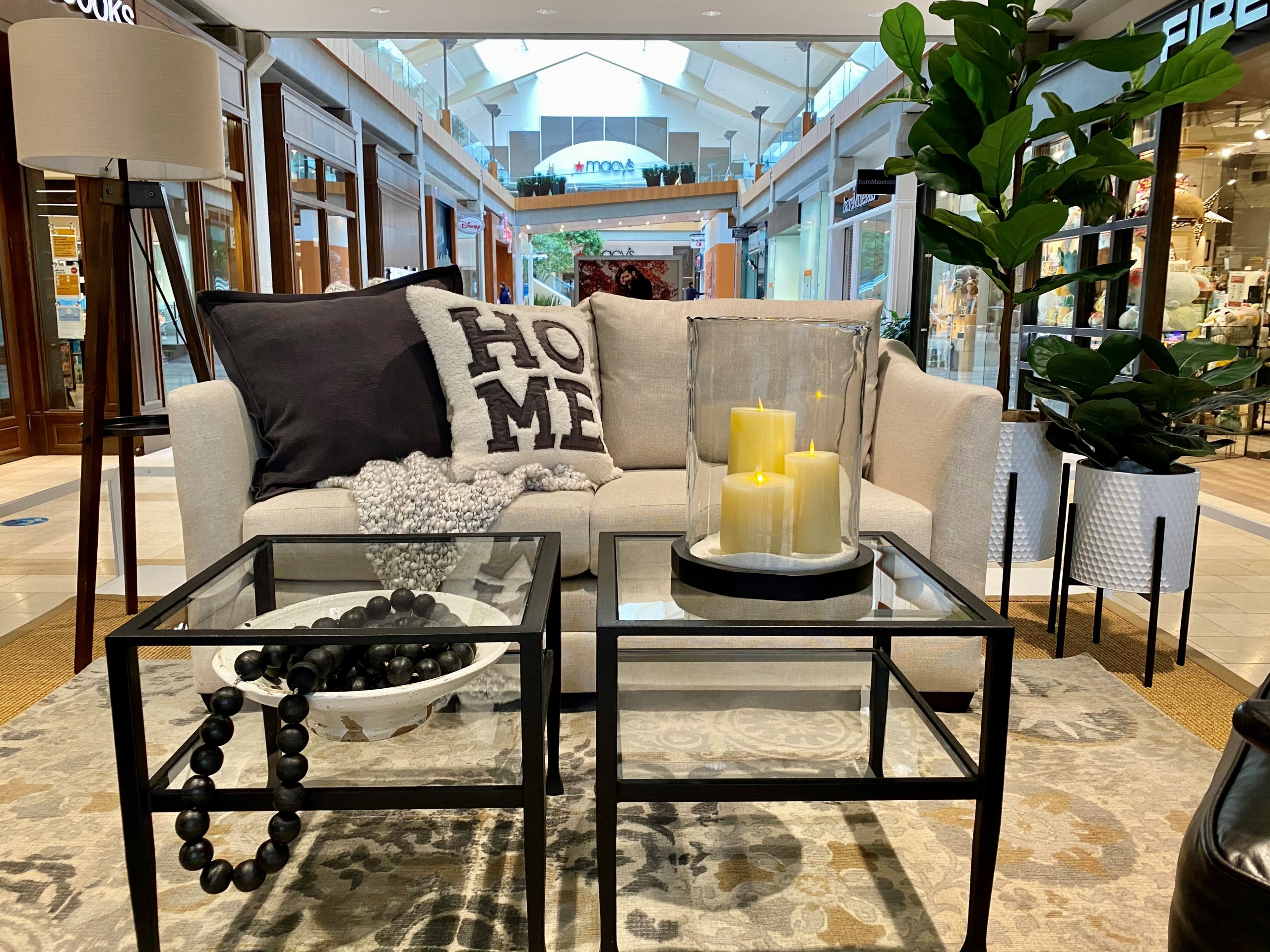 Williams-Sonoma
Williams-Sonoma's new Citron collection helps welcome spring with sunny citrus and colorful seasonal fruits! Brighten up your table with colorful plates inspired by the beauty of a sunny citrus grove. Bordered by stylized botanical designs, each features a portrait of a fresh lemon with its delicate blossoms and leafy branches. These plates are versatile and beautiful, the dishes are great for serving everything from salads and sandwiches to breakfast pastries and desserts. Combine the Citron pieces or pair them with any simple white dinnerware. Expand the Citrus experience with a taste of their Lemon Curd and Lemon Olive Oil.
Featured Products:
Citron Dinnerware
Citrus Glass Charger
Citron Serving bowl
Citrus Glass Bowls
Citron Dip Bowl
Embroidered Citrus Napkins
Lemon Napkin Rings
Lemon Olive Oil
Lemon Curd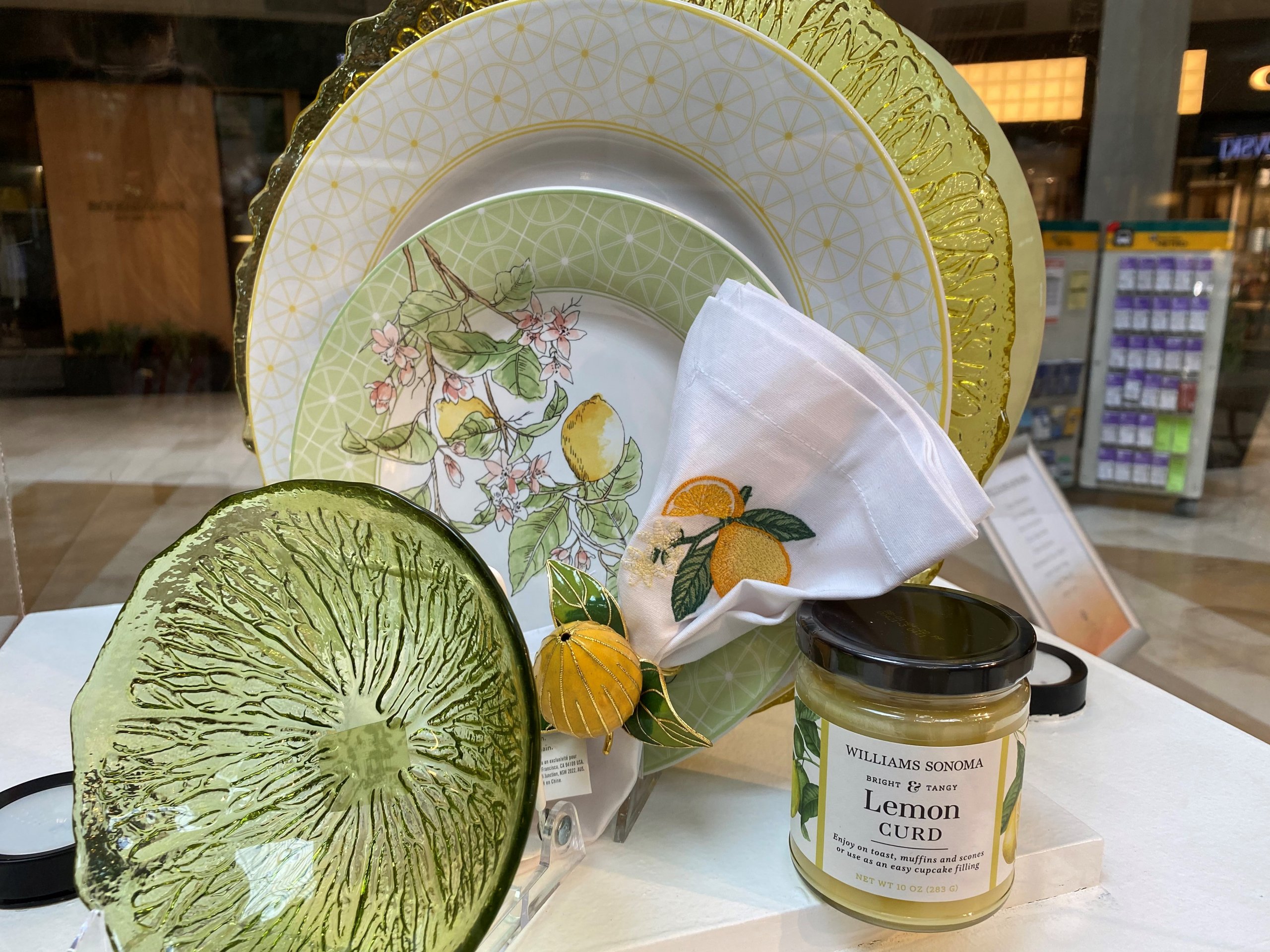 Oil & Vinegar
These oils are an exclusive Oil & Vinegar line of high-quality extra virgin olive oils. They were all specifically selected by certified olive oil taster and Sommelier, Wilma van Grinsven-Padberg. They will always have the right olive oil for the right occasion.
The EVOO collection includes Salads & Vegetables, Bread Dipping, and Pasta & Pizza. These oils are all packed in an eye-catching 500ml tin with a beautiful design. The extra virgin olive oil for Bread Dipping has a medium-strong taste. The extra virgin olive oil for Pasta & Pizza has a medium delicate taste. The extra virgin olive oil for Salads & Vegetables has a mild taste. Add this collection to elevate your next dinner!
Featured Products:
EVOO Sommelier Salads & Vegetables 500ml/16.9fl oz
EVOO Sommelier Bread Dipping 500ml/16.9fl oz
EVOO Sommelier Pasta & Pizza 500ml/16.9fl oz
Herb Oil Infuser
Dipper Toscana 65g/2.3oz
Flour for Fresh Pizza '0' 500g/17.64oz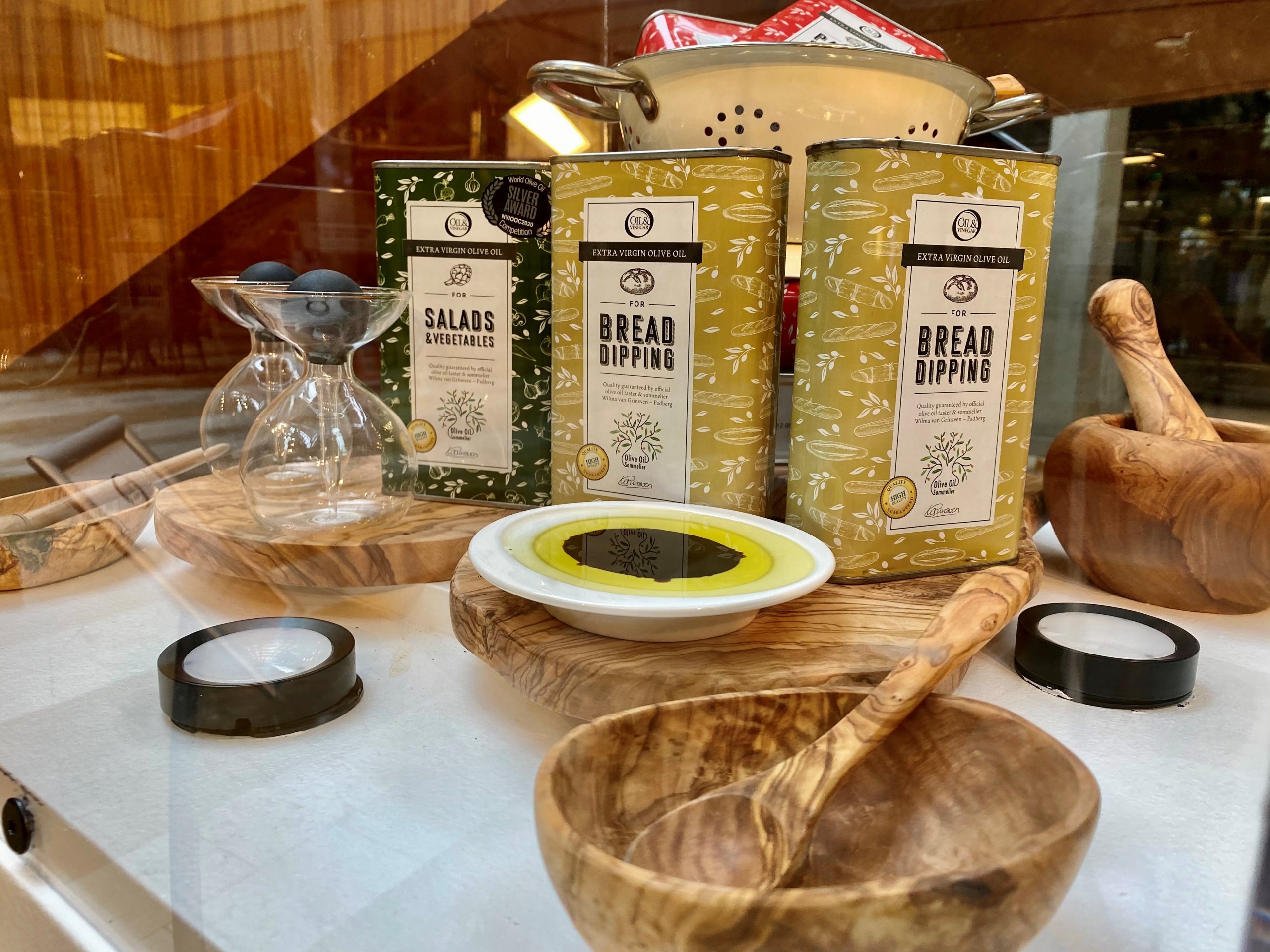 Schoener
For Spring 2021, Schoener is inspired by daydreams of flora and fauna, bringing hints of nature to the home without sacrificing luxury or design.
Schoener adds glamorous sophistication to traditional spring florals with this table featuring a gold filigree of intertwined roses, offset with a chic black glass top. Stunning golden curves detailed with equestrian style hardware on the creme velvet dining chairs nod to both modern and traditional styles with elegance from every angle, while the ivory shag carpet below comforts and grounds. Prioritizing excellence in both quality and design. Schoener. Live Beautifully.
Featured Products:
Golden Rose 72" Dining Table
Couture Dining Chairs
Ivory Shag Rug – 10×10
Custom Centerpiece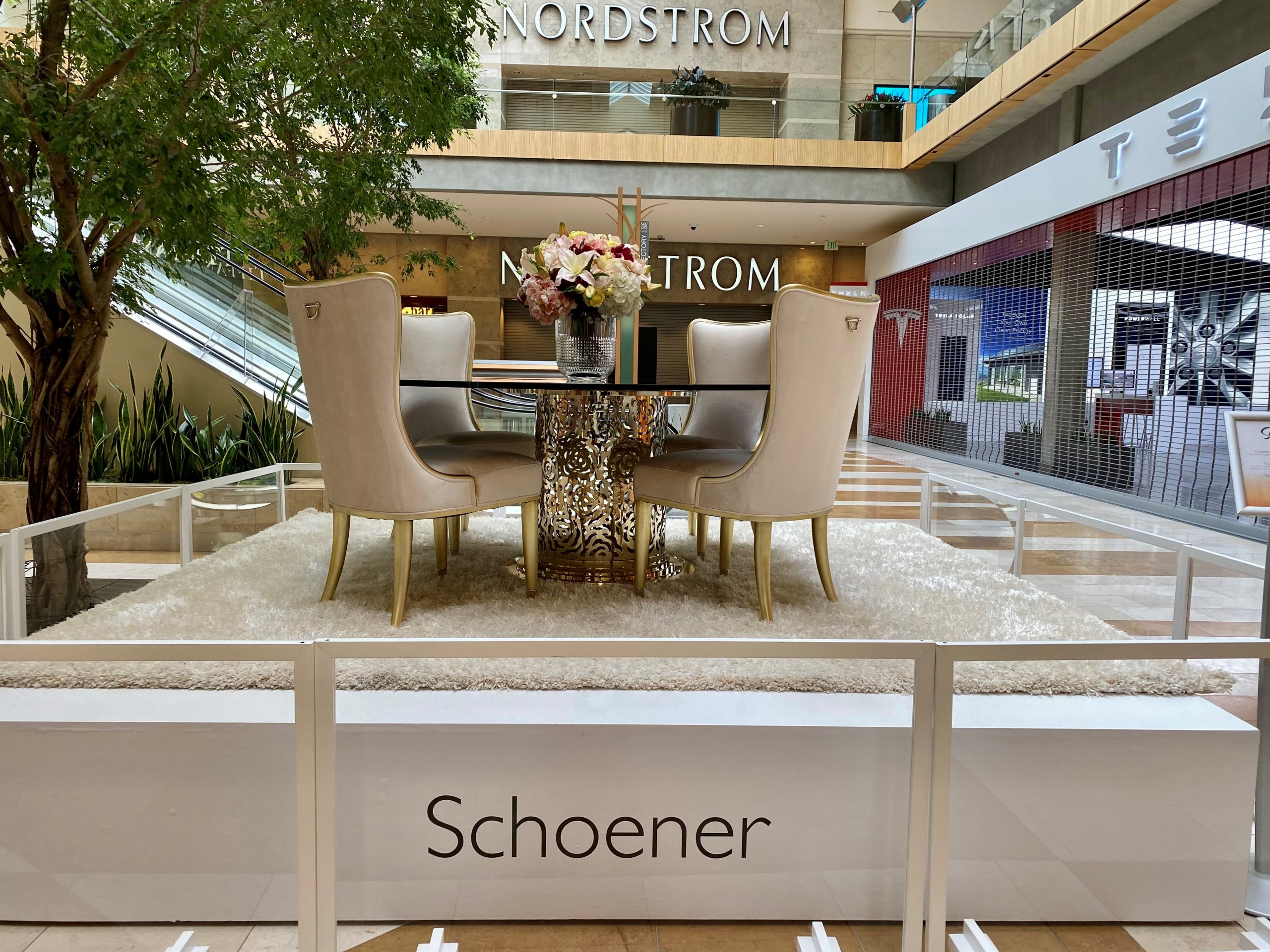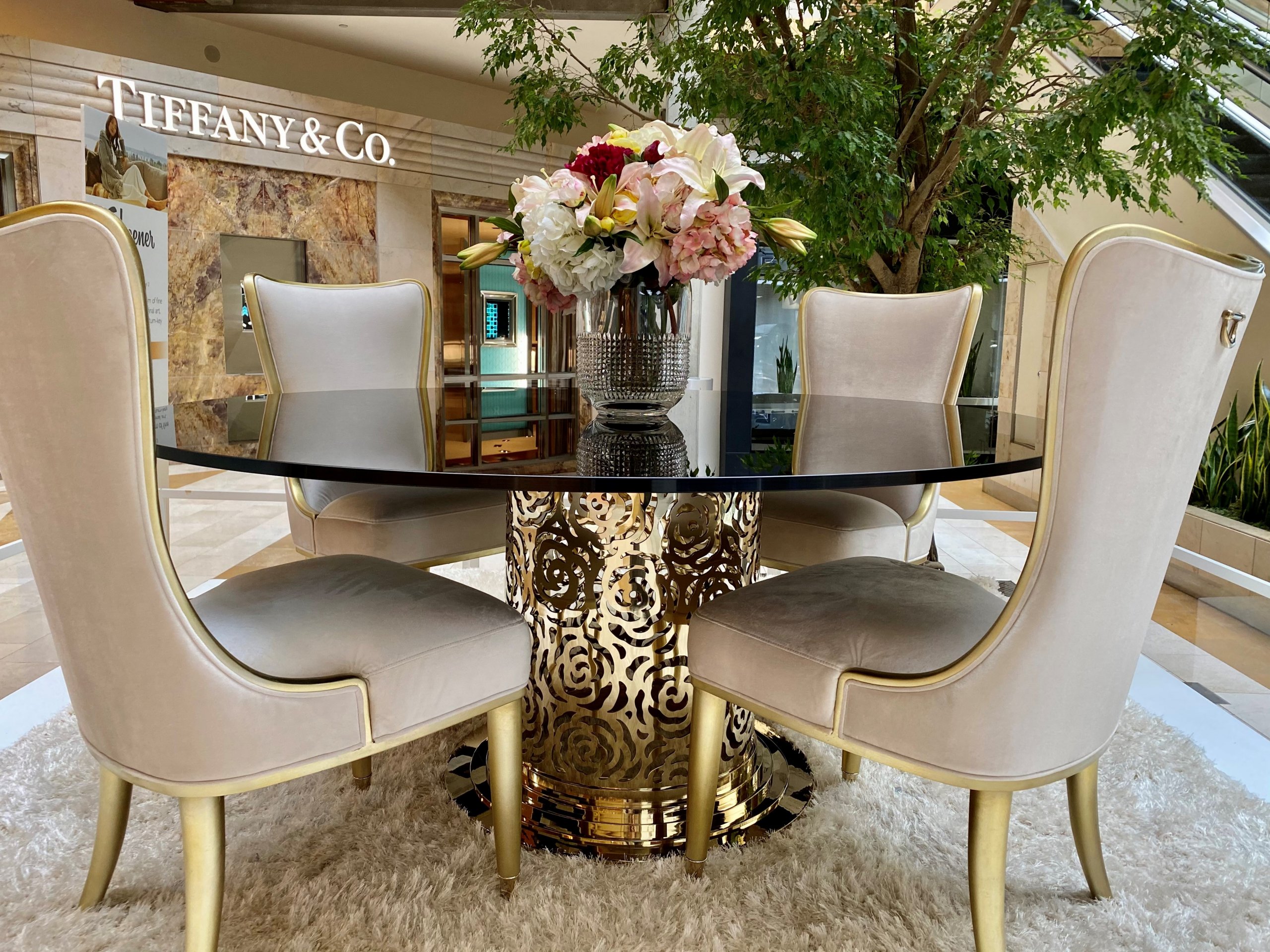 Urban Interiors
The Urban Interiors display is focused on COMFORT. As we all are spending more time at home, this sofa envelops you at the end of the day and pair it with antiqued brass and cerused oak coffee and end tables to bring in some unique and durable finishes. For added flexibility add in a couple organic stools for additional seating for the future. Tassel pillows, driftwood centerpieces, and a woven rug complete the Bohemian vibe of this comfortable look.
Featured Products:
Exaggerated Corduroy Sectional
Evolution Cocktail Table
Shaded Floor Lamp
Dynamic Area Rug
Assorted Accessory Items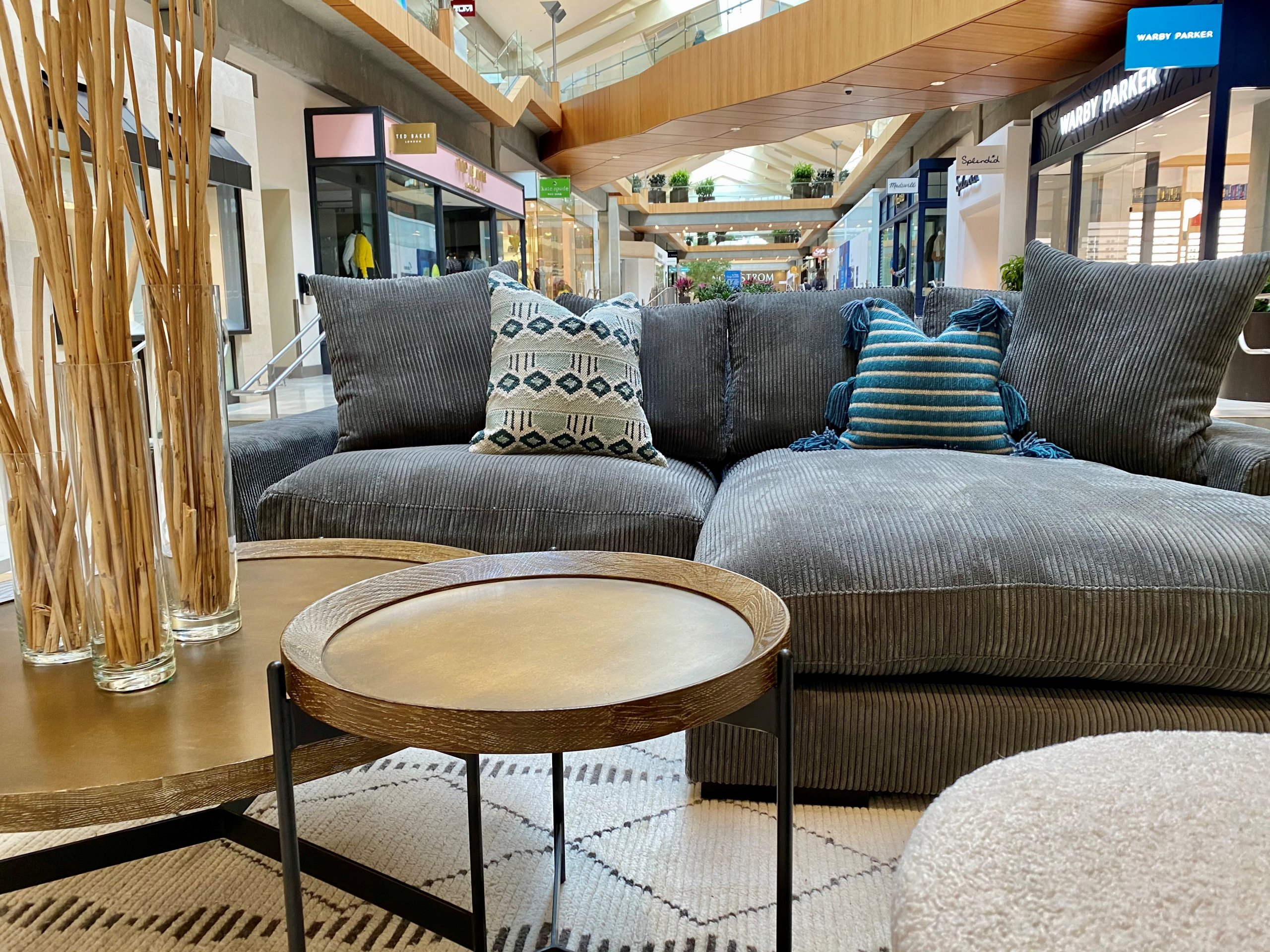 Macy's Home
The Macy's Home display creates a space that is fresh, modern but with a northwest vibe, incorporating soft natural hues with a play of texture and design, inviting you to stay… These are perfect pieces to incorporate into your home, as they are classic silhouettes that can be both modern and chic. The style will endure as a lasting investment in comfort, fashion, and durability.
Featured Products:
Virton Leather Sofa, refined modern fashion with a clean linear profile, the collection exclusively created for Macy's.
Crisbury Flax Club Chair, a swivel chair with an abstract tonal fabric design
Avondale Graphite Sideboard, a rustic-chic design from the Dining Collection only at Macy's
Contemporary Aria 8×8 area rug, light earth tone soft graphic design made in Turkey
Radley Storage Ottoman, versatile and a must-have for any room!
Assorted Accessory Items