Runway to Real Way: Red All Day
September 14, 2023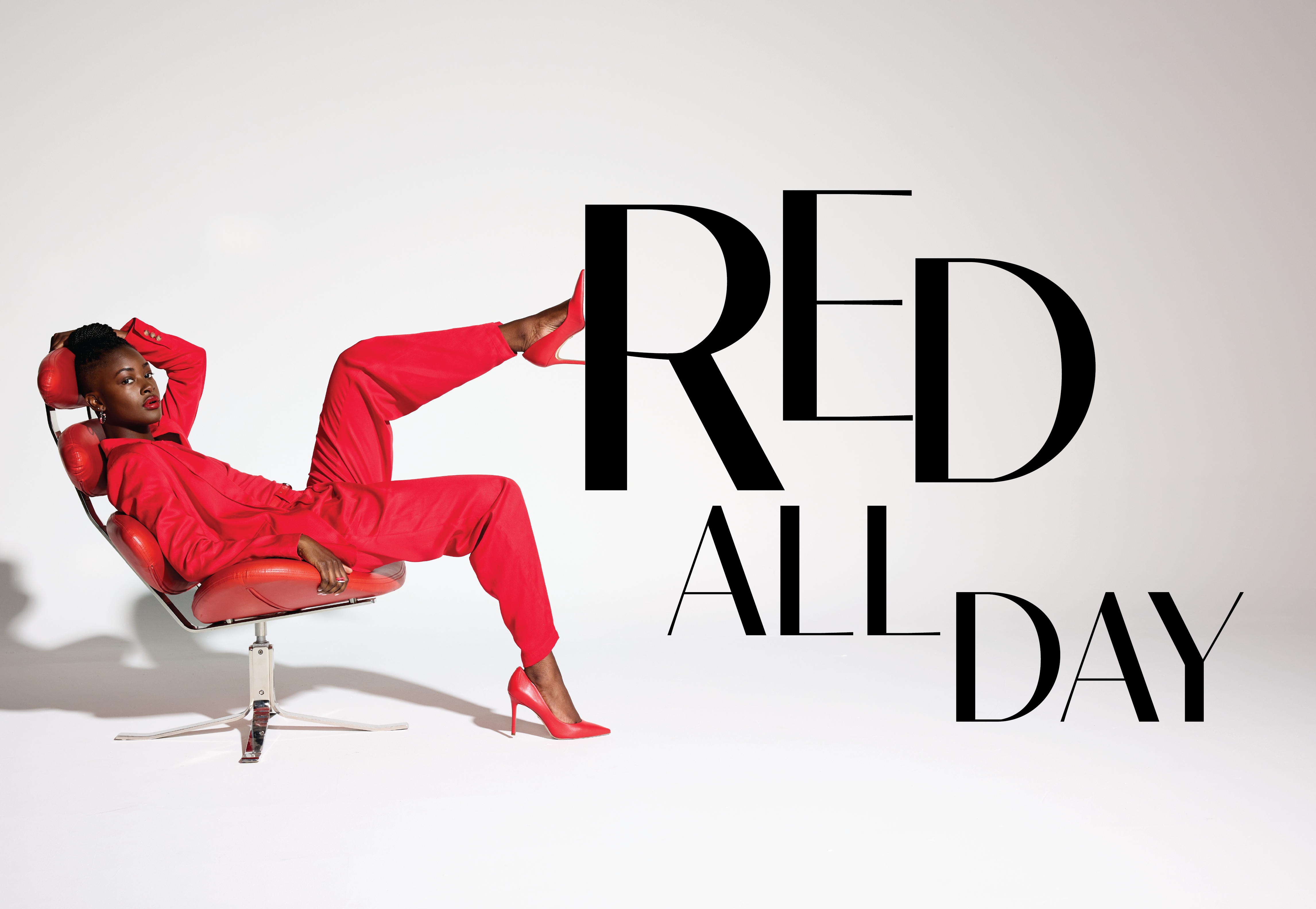 Red All Day
From high-fashion ad campaigns to runway shows, the message is clear: red is the "it" color this fall. In July, Vogue Magazine bid "Bye Bye" to beige, announcing that "Red Is Making A Fiery Comeback This Autumn," and in August they declared this season "Tomato Girl Fall." Fashion houses like Ferragamo, Gucci and Hermès peppered their spreads, campaigns and runway shows with the shade as well, leaving fashion enthusiasts wondering how best to incorporate red into their fall wardrobe.
During Fashion Week at The Bellevue Collection, fashion producer Terri Morgan opened the Trend Takeover Runway Show with a 16-look scene dedicated to the hue. "Red All Day" started strong with a head-to-toe red look (pictured) and worked its way through the spectrum, showing how different reds can work for different occasions and complexions.
While the summer's Barbiecore trend prepped the masses for bold color, it's still natural to feel a little hesitant with red if you've become used to neutrals. The past few years have seen an emphasis on athleisure in daily dress, prioritizing comfort over appearance. Fortunately, The Collection offers several options to add a little pop of red to your wardrobe.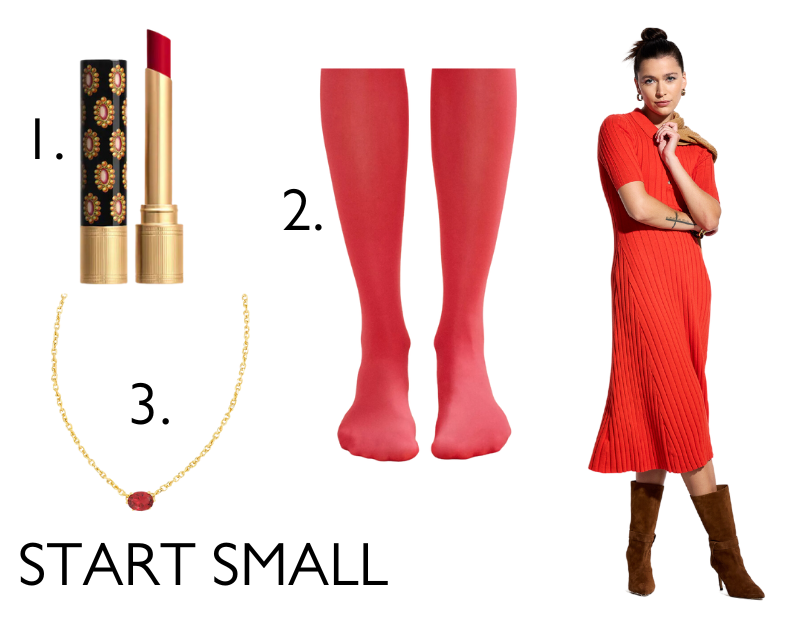 Option 1: Start Small
The red lip is fully in style this season, with shades to flatter every complexion. Use lipstick as an anchor point for another red piece – a necklace, bag or top, in approximately the same hue.
Gucci Glow & Care Shine Lipstick in Diana Amber – Sephora
Red Opaque Tights — Anthropologie
Kendra Scott Adjustable Pendant Necklace – Macy's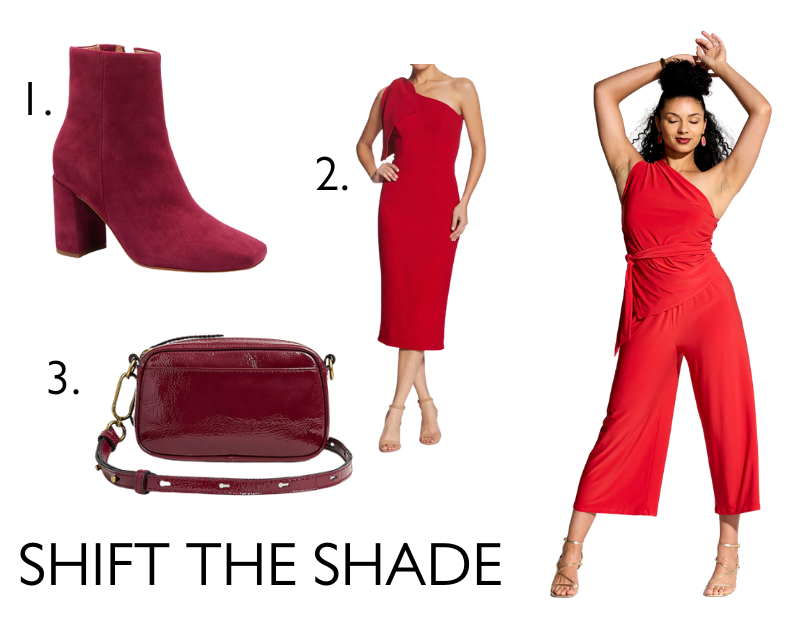 Option 2: Shift the Shade
In rustier or bluer shades, red can be considerably more subtle. If you prefer golden jewelry and hardware, opt for a shade that leans to rust or brown, or go for bluer burgundy if you wear cooler tones.
Campbell Burgundy Suede Bootie – FRANKIE4
Dress the Population Midi Dress – Nordstrom
Leather Carabiner Mini Crossbody Bag – Madewell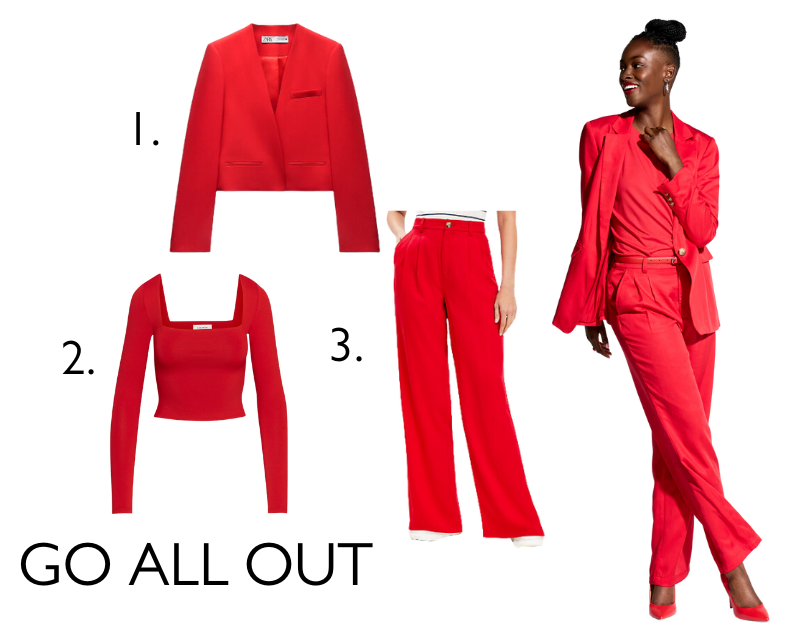 Option 3: Go All Out
Monochrome matching is in, so take advantage and build a power look. Choose your ideal shade and run with it, from base layers on up to outerwear.
Collarless Cropped Blazer – ZARA
Contour Squareneck Long Sleeve Shirt – Aritzia
Emory Wide Leg Trousers – LOFT
For more inspiration, check out The Bellevue Collection's Fall Look Book, or see every look on this year's runways with Shop the Show.
Want to hear it directly from the experts? Join us for the Fashion Forum Workshop, hosted by Tyrah Majors, with style advice from Terri Morgan and experts from Sephora and Salon 8. Tickets are limited, so sign up here.