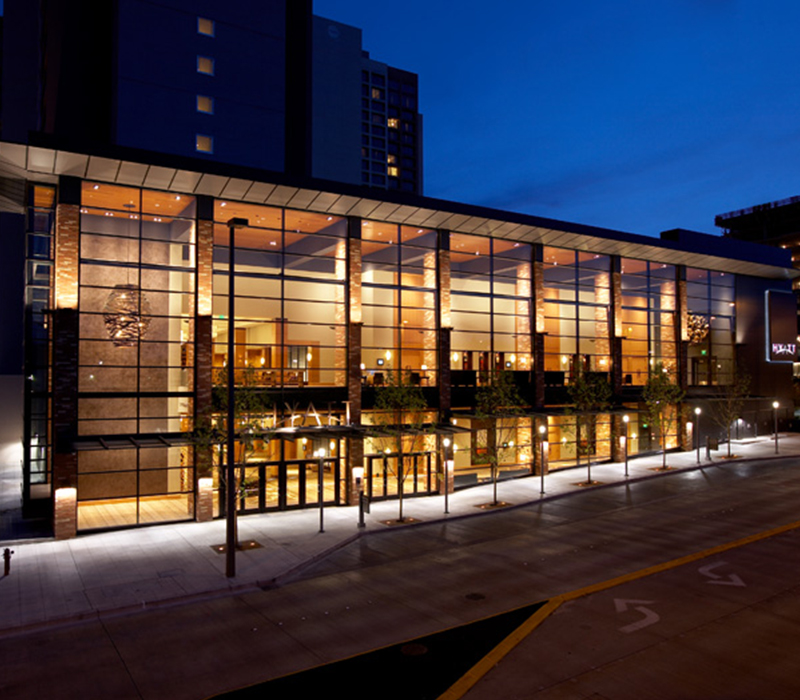 The Hyatt Regency Bellevue
The Hyatt Regency Bellevue in Bellevue Place offers 733 luxury rooms as well as fine dining, nightlife, meeting space, and a lovely wedding venue. The hotel, beautifully remodeled in 2007, has added an additional tower that includes 351 guest rooms, 18,000-square-foot ballroom and additional exhibition and auditorium meeting space. The Hyatt caters to shopping visitors with a special Weekend Shoppers Package that includes discounts and a gift certificate along with fine accommodations.
For more hotel information, click here to visit the Hyatt Regency Bellevue website.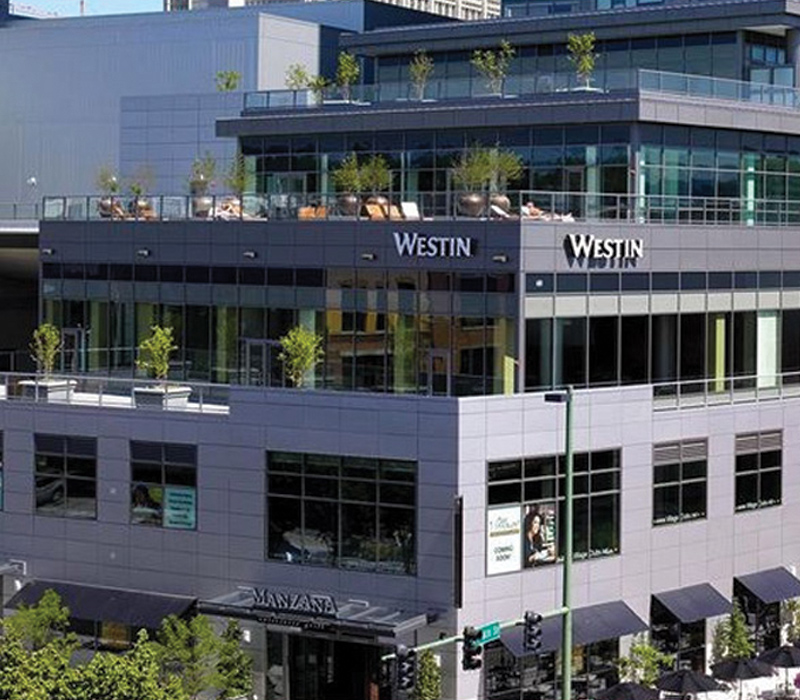 The Westin Bellevue
The Westin Bellevue, located in Lincoln Square is your ideal haven for renewal and relaxation. As an integral part of The Bellevue Collection, their convenient location places you steps from sophisticated shopping, dining and entertainment. With 337 beautifully appointed guest rooms, extensive event space, 24-hour business center, a lap pool and fitness center, The Westin Bellevue offers comfort and convenience for business and leisure travelers alike. Rejuvenate at Truce Spa, the full service spa located on the hotel's 4th floor or step into Cypress for sumptuous fare.
For more hotel information, click here to visit The Westin Bellevue website.
W Hotel – coming soon
Bellevue's own W Hotel is slated to open Spring 2017 in the Lincoln Square Expansion with a contemporary design inspired by the hotel's spectacular position near the shores of Lake Washington and Bellevue's history as a lakeside vacation destination. The hotel will include 245 modern guest rooms, 25 Suites, 11,0000 sq. ft. of event space, plus three unique restaurants and bars.
For more hotel information, visit the W Hotel website.