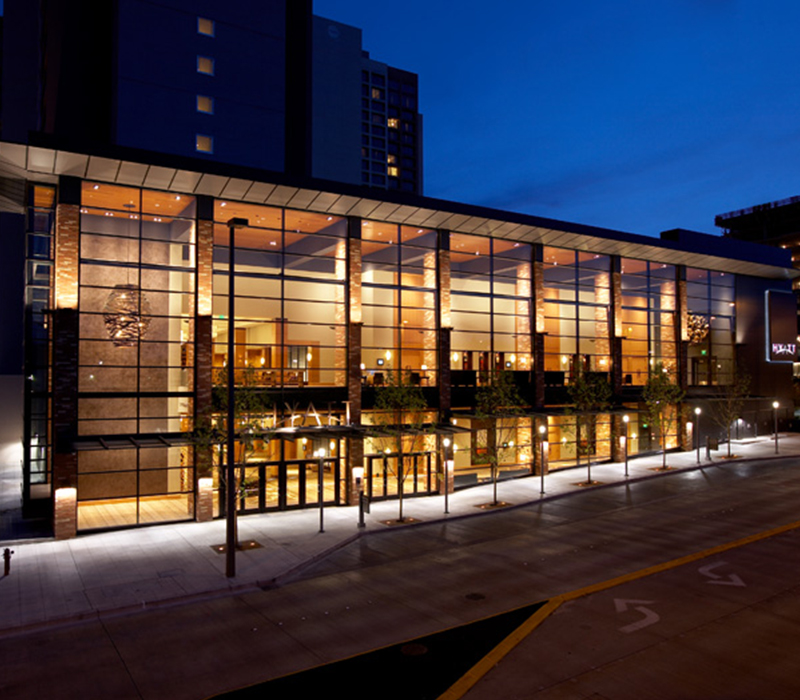 Hyatt Regency Bellevue
The Hyatt Regency Bellevue in Bellevue Place offers 733 luxury rooms as well as fine dining, nightlife, meeting space, and a lovely wedding venue. The hotel, beautifully remodeled in 2007, has added an additional tower that includes 351 guest rooms, 18,000-square-foot ballroom and additional exhibition and auditorium meeting space. The Hyatt caters to shopping visitors with a special Weekend Shoppers Package that includes discounts and a gift certificate along with fine accommodations.
For more hotel information,  visit the Hyatt Regency Bellevue website.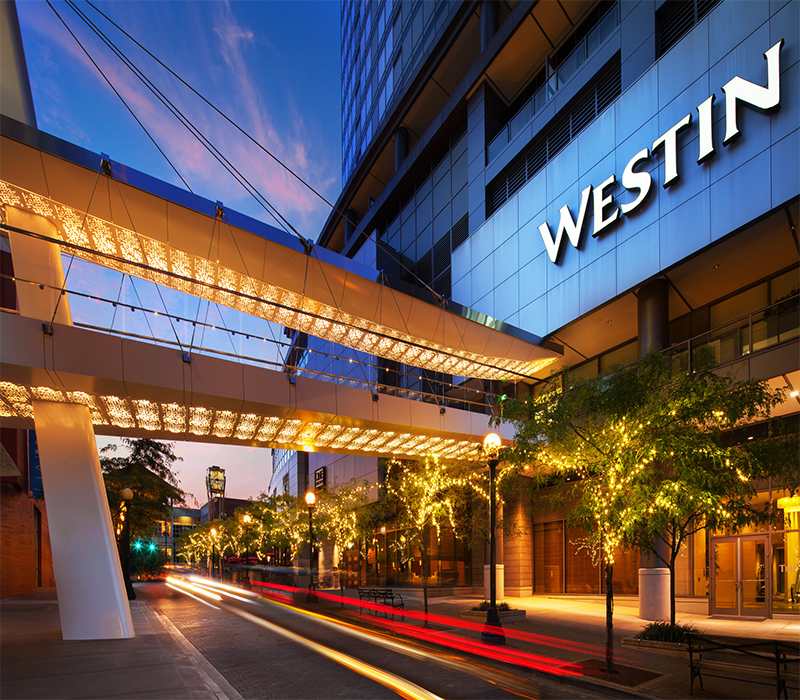 The Westin Bellevue
The Westin Bellevue, located in Lincoln Square is your ideal haven for renewal and relaxation. As an integral part of The Bellevue Collection, their convenient location places you steps from sophisticated shopping, dining and entertainment. With 337 beautifully appointed guest rooms, extensive event space, 24-hour business center, a lap pool and fitness center, The Westin Bellevue offers comfort and convenience for business and leisure travelers alike. Rejuvenate at Truce Spa, the full service spa located on the hotel's 4th floor or step into Cypress for sumptuous fare.
For more hotel information, visit The Westin Bellevue website.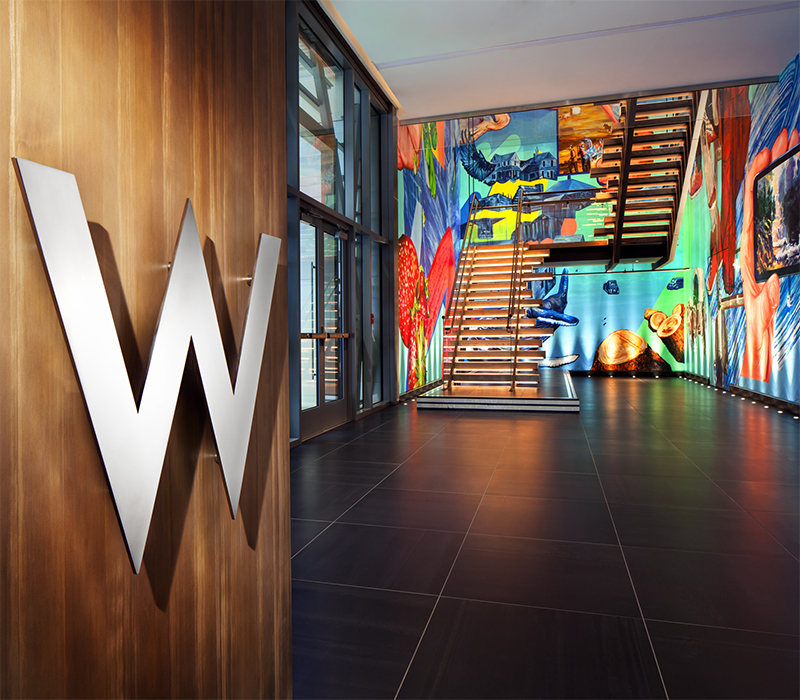 W Bellevue
Where green meets global glamour. Where rugged and relaxed are reimagined and redefined. Inspired by yesterday's weekender lake house, W Bellevue is a modern and chic downtown Bellevue hotel for seekers of the bold and beautiful.
Explore the Eastside's most coveted cocktail culture at The Living Room Bar or unwind on The Porch, a 365 day open-air oasis.  Feeling cheeky? Pop by The Library, a pulp pleasure paradise of old-style gaming and eclectic reads. Amplify the epicurious in you at Chef Jason Wilson's farm-inspired restaurant, The Lakehouse. Tucked beneath W Bellevue's grand staircase you'll find Civility & Unrest, a modern inspired speakeasy centered upon the craft cocktail insider experience. Here, at W Bellevue, adventurers of life and luxury never stop looking to redefine their edge.
For more hotel information, visit the W Bellevue website.