Coco Kelley's 2021 Home Trends
March 16, 2021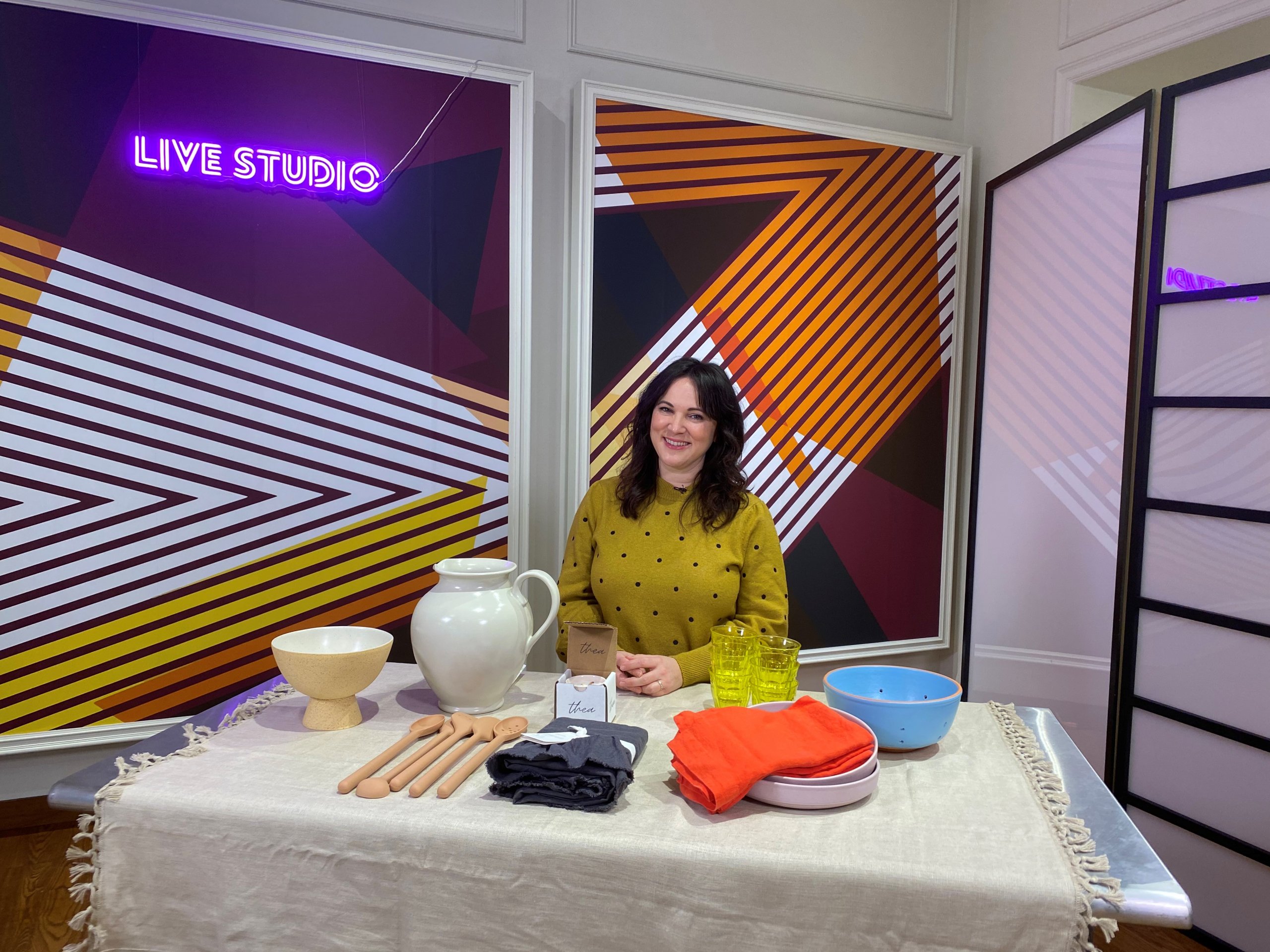 Hey everyone, I'm Cassandra LaValle, founder of Coco Kelley where I curate fresh ideas for designing and styling homes, and I'm here today in partnership with The Bellevue Collection. As we're getting ready to welcome spring, I'm sure you're all feeling as ready as I am for a little home refresh! Changing up just a few little things can help bring new energy to a space, and if you're looking for ideas on where to start, let our 2021 home trend forecast spark some inspiration!
Overarching Trend for 2021
The overarching trend isn't so much a trend as a lifestyle shift because more than ever, consumers are shopping with intention. What does that look like? We are shopping based on our values and shopping more consciously! People are seeking out options where items are sustainably sourced, fair trade, made locally or are environmentally friendly. They are buying from companies that give back to their communities or bringing items into the home that are higher quality with the idea that they will last longer or have a health benefit to their families.
In browsing the many stores at The Bellevue Collection, I happily discovered so many options that support this more thoughtful type of buying. I found beautiful fair trade-certified linens from Pottery Barn, BPA-free silicon cooking utensils at Nordstrom and quite a few sustainably sourced furniture pieces at Crate & Barrel.
You can also find so many locally-made items at Made in Washington – a store that's filled with local makers and artisanal goods. I found a delicious, scented candle by Thea which is a wonderful small business that also gives back to their community, and many of their products make perfect small gifts!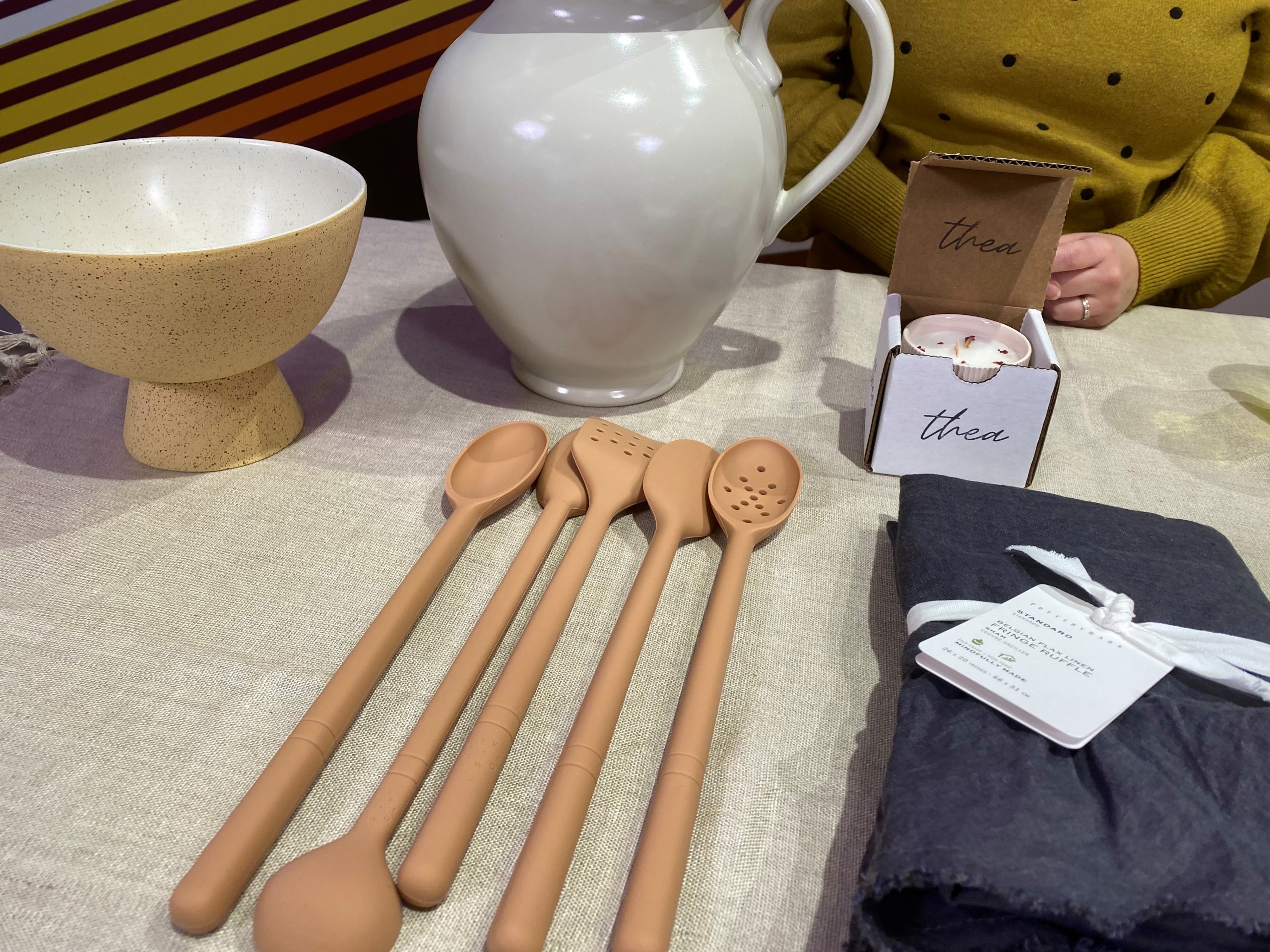 Cooking Utensils, Pottery Barn | Thea Candle, Made in Washington
Color
There are two types of trends we're seeing for color this year, and I'm jazzed about both!
First off, we're still seeing lots of earthy, grounding tones like olive green, terra cotta and other neutrals. We are moving away from bright whites to soft creams and even browns! Think about colors that make you feel like you're in a relaxing spa – something we could all use these days!
In total contrast, the other end of the spectrum are warm, energizing tones like yellow, red and orange! If I had to pick a color for the year, it would be an ochre yellow. It's cheerful, and mixes so well with the grounding tones of nature! If you're feeling really bold, I'd recommend a whole sofa in this color, like this one from Schoener.
I also highly encourage a mixing of these two trends. For example, I'd pair this acid yellow glassware from Nordstrom with a fresh sky blue pottery colander from Anthropologie. Or this neon red napkin set from Crate & Barrel with a soft mauve bowl also from Anthropologie. Tabletop has always been my favorite place for experimenting with trends that may feel a bit too bold for an entire room.
Yellow Cups and Mauve Bowl, Anthropologie | Red Napkins, Crate & Barrel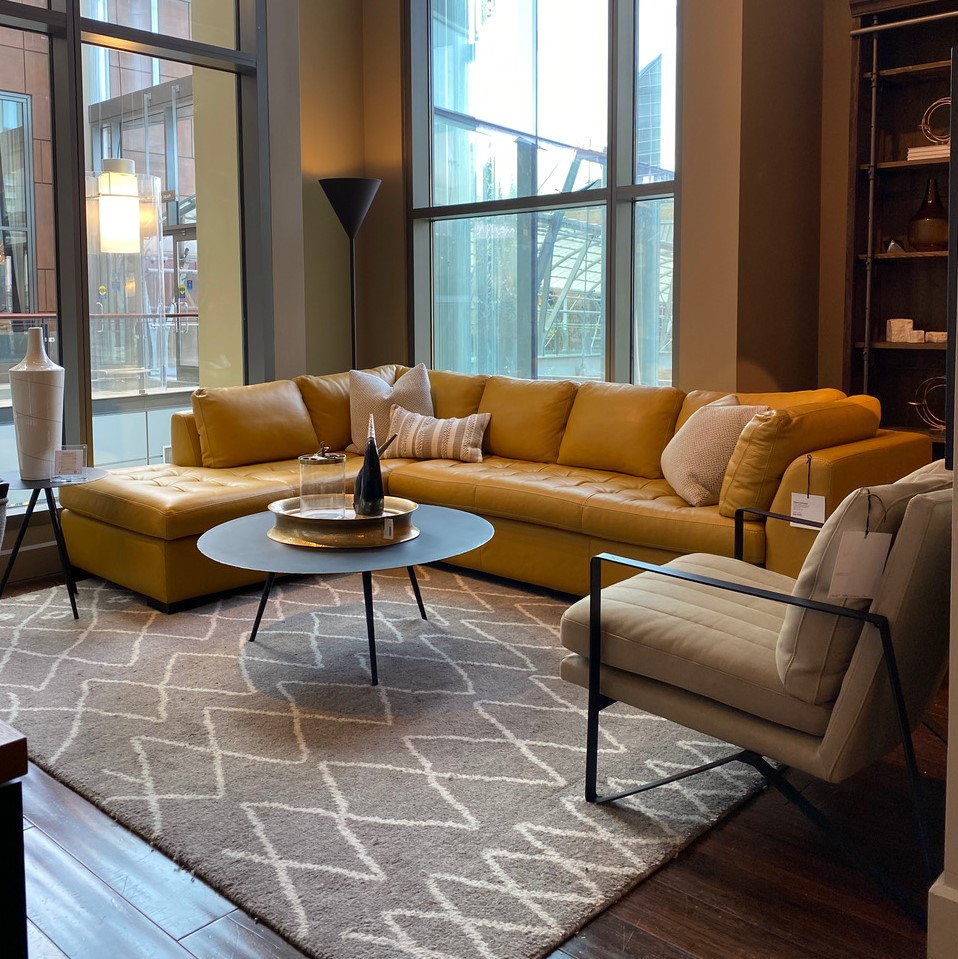 Yellow Sectional, Schoener
Material
For last few years we've seen a lot of natural wood, cane and rattan emerge as a strong material trend, but this year I think pottery, tile, plaster and clay are having their moment! There's a strong leaning into materials that show their imperfections and are handmade – or at least appear to be so. Fill your cupboards with pottery-style dishes, or seek out perfectly imperfect pots, candlesticks and objects with that handmade quality.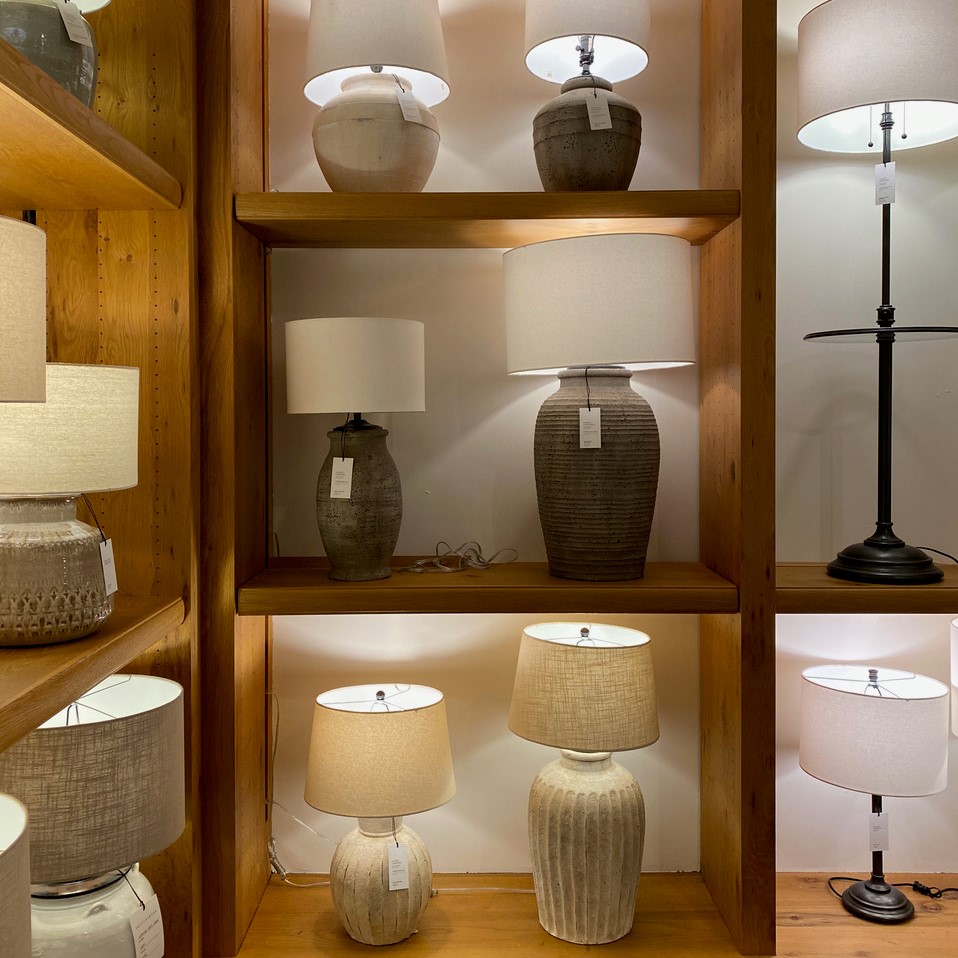 Assorted Pottery Lamps, Pottery Barn
Vessels
 Along the same lines of the previous trend, we are seeing oversized urns, pitchers and pedestal bowls in abundance right now. While many of them are more rustic in style, they are also showing up in more playful, modern finishes. I love how these pieces often play double duty, serving as decor that also has functional value. Fill that urn with branches this spring and use your pedestal bowl as a fruit bowl in the kitchen!
Bowl and Oversized Pitcher, Crate & Barrel
Old World Style
We're seeing so many trends that fall under this category so I thought I'd just pull them all into one. Some of you may be familiar with the term 'Cottagecore' which is essentially the same idea. Ruffled linens, English countryside gingham, antique style furniture – it's all coming back in style, but in its own refreshed way. To keep things from looking like you've turned back the clock a little too far, mixing old and new is essential. For example, pick up a lovely set of ruffled linen pillowcases (from Pottery Barn) in a moody modern gray. Or an oversized version of a classic pitcher (from Crate & Barrel) that's just waiting to be filled with wildflowers.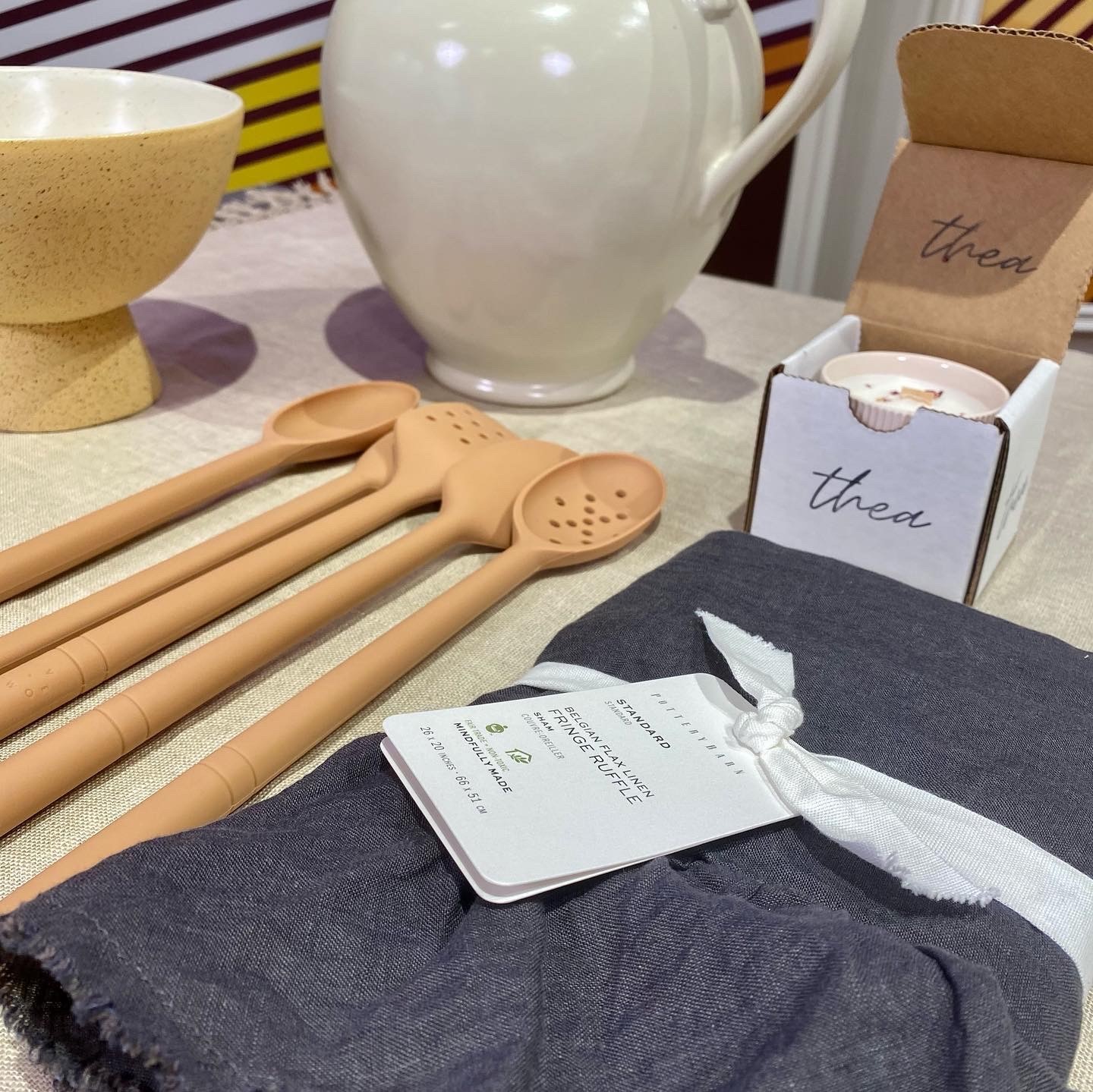 Ruffle Linen Pillowcase, Pottery Barn | Oversized Pitcher, Crate & Barrel
Gardening
We couldn't possibly talk about trends without mentioning the hobby that everyone seemed to pick up on in 2020 – gardening! I have a feeling that come spring we will be seeing a lot more elevated gardening tools, gear and even outfitting. As many trends are embracing bringing the outdoors in, we are also ready to get outside of our homes this summer. I'm already seeing chic inflatable pools at Nordstrom, and pretty little seed packets at Anthropologie.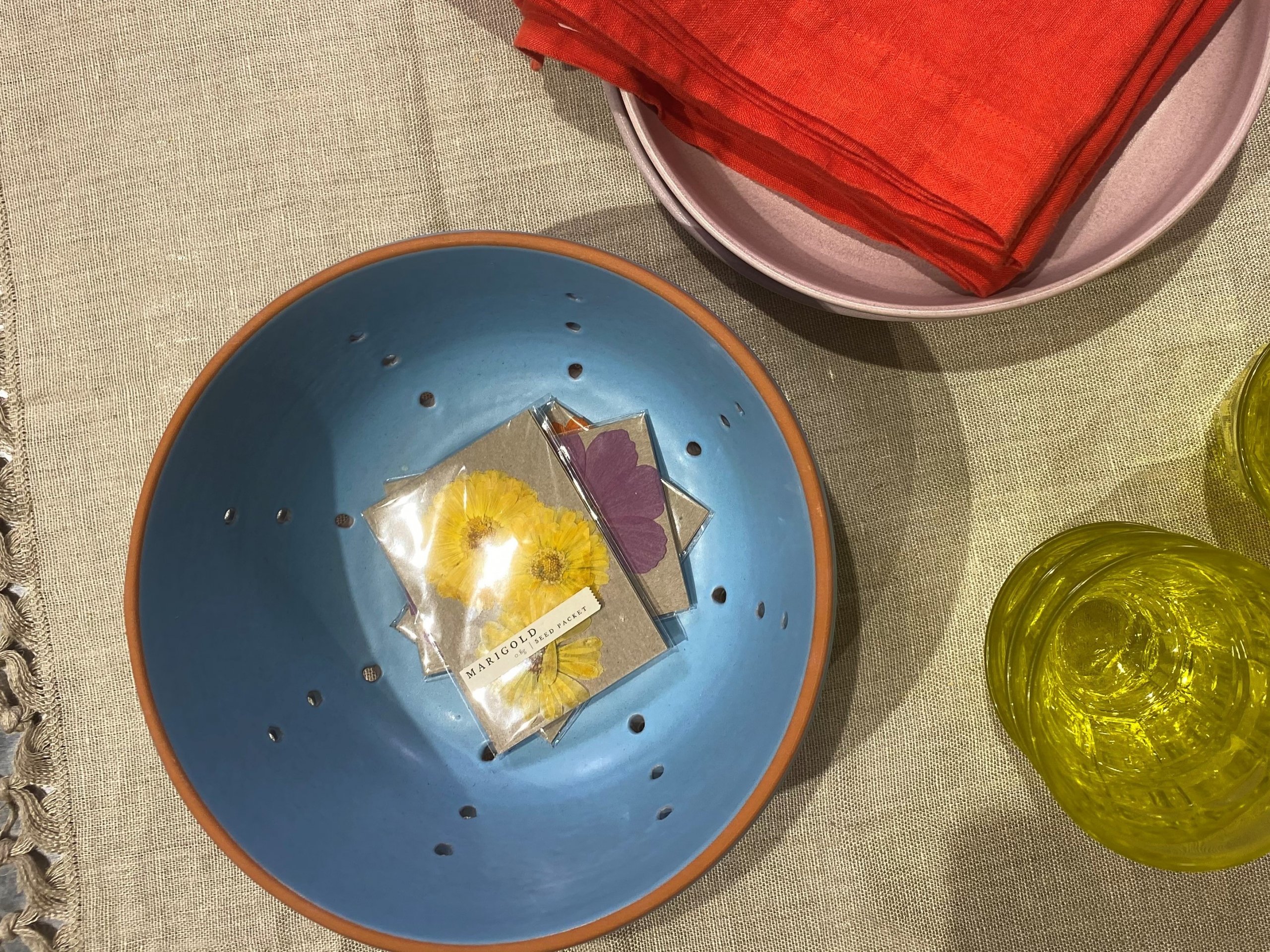 Assorted Seed Packets, Anthropologie
The best part about the trends this year is how seamlessly they run together (in my opinion, at least!). In the past I've often felt like I may have to pick one trend, but here, they overlap so much that you can incorporate several in one or two items. Start small, build from there, and have fun with it!

Well, I hope you've found some of these tips helpful as you start reimagining your homes this spring!