Your Guide To Lunar New Year Eats At The Bellevue Collection
January 17, 2022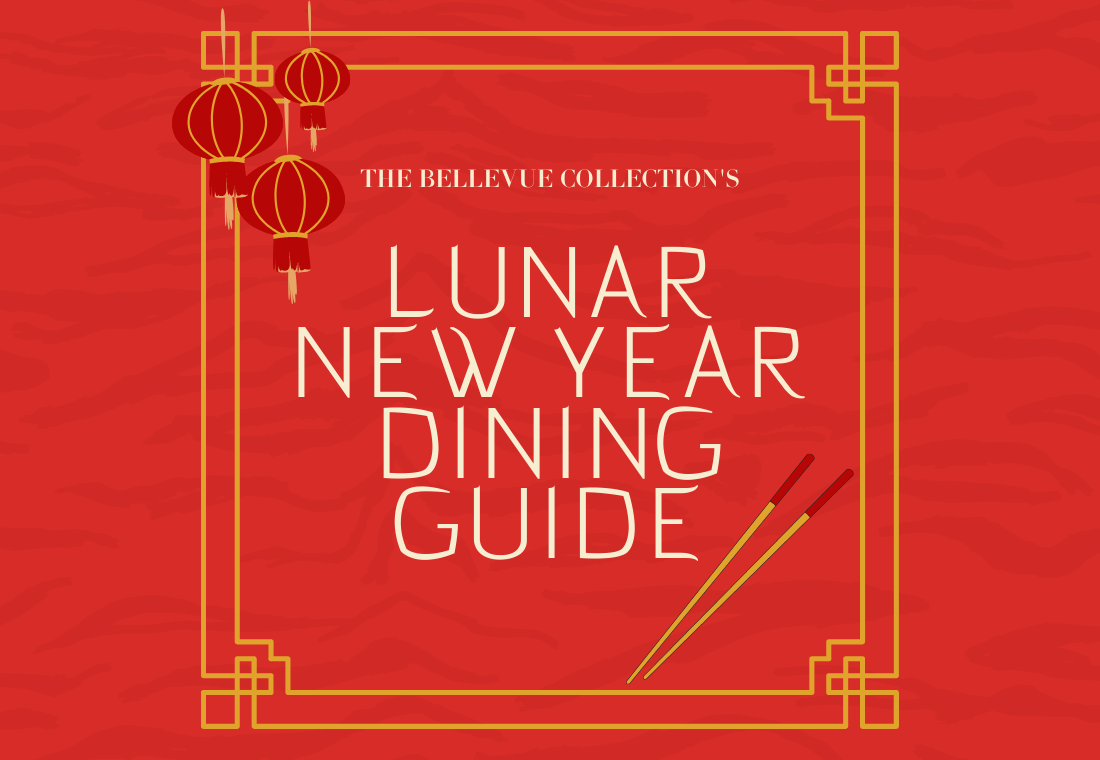 The Bellevue Collection invites you to welcome the Year of the Tiger in our Dining District. From sit-down restaurants for family meals, to quick-service treats with friends, we are proud to host some of the region's best Asian and Asian-inspired cuisine. Still trying to decide where to eat? Allow our dining guide to help.
$$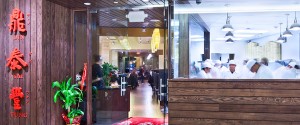 Din Tai Fung is famous for their handmade dumplings, but it's their family-friendly environment, shareable portions and consistent quality that have made them a household name. Their Taiwanese-style soups, dumplings and noodle dishes cater to a variety of tastes and preferences. Be sure to make a reservation ahead of time for minimal waiting and maximal enjoyment.
Located: On the second floor of Lincoln Square North, south of Lucky Strike near the sky bridge to Bellevue Place
Must-Try Dish: Add a little luck and wealth to your new year with a variety of dumplings, filled with savory meats, vegetables and seasonings.
Click here to make a reservation.
Best Pick-Me-Up: Mi Tea
$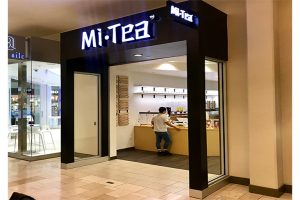 An innovator in the local boba tea market, Mi Tea is best known for Himalayan cheese tea, also called "fluffy tea" or "milk cap tea." Mi Tea's menu offers a variety of Chinese-style sweet and savory tea drinks with boba, fruit and more. You can even rent a phone charging station while you enjoy your beverage, making it the perfect spot to take a break amid a day of shopping.
Located: On the first floor of Bellevue Square, next to Blue Nile and across from Lolli & Pops
Must-Try Drink:  Customers rave about the Brulée Dirty Milk, made with black sugar, boba and fresh whole milk.
See their seasonal offerings and latest updates here.
$$$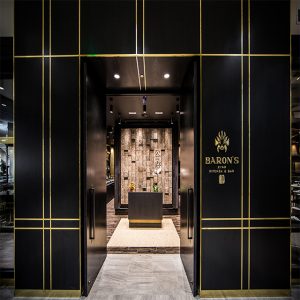 Baron's Sino Kitchen & Bar is an extension of China's renowned Barony Hotels & Resorts, a brand renowned for luxury, taste, and exceptional quality. Baron's offers a delicious, modern take on classical Chinese cuisine, with private dining rooms, an expertly crafted menu, and fine multi-course meals. With a variety of filling appetizers, entrees, and dessert, you're sure to have more than enough for everyone.
Located: On the second floor of Lincoln Square South, across from W Bellevue
Must-Try Dish: The Baron's Signature Peking Duck, prepared via a special air-drying technique and roasted to order in authentic Beijing duck ovens, makes a delicious centerpiece for your feast.
Click here to make a reservation.
Best Bite On-The-Go: Me + Crepe
$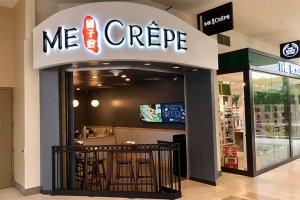 Made-to-order, easy to carry and even easier to eat, a jianbing is a protein-filled crepe popularized by Chinese street vendors. Me + Crepe allows guests to customize their savory crepes with multiple meat and vegetable options, rolling them up into a snack that's as handy in Bellevue as it is in Beijing. They also offer an ice cream and berry version for a sweet treat.
Located: On the second floor of Bellevue Square, near The Body Shop and PinkaBella Cupcakes
Must-Try Dish: The Double Down, a crepe containing BBQ pork and BBQ duck, is a savory snack that can also be made extra crispy and spicy.
Click here to view the menu.
$$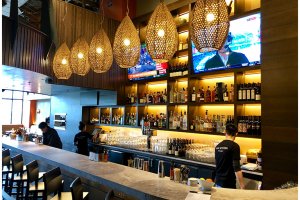 Founded by the family that opened the first Thai restaurant (Thai Kitchen) in the Seattle area, Bird Pepper pays homage to traditional Thai favorites, with a twist. Their menu includes an extensive number of gluten-free options, as well as spicier fare for those who prefer it. Signature cocktails, mocktails and wine list make Bird Pepper a fun and delicious place to catch up with friends and family over a meal.
Located: On the second floor of Bellevue Square, next to Crate and Barrel
Must-Try Dish: Yellow chicken curry, prepared spicy and served daily as a lunch special from 11am-3pm.
Click here to view the menu.
$$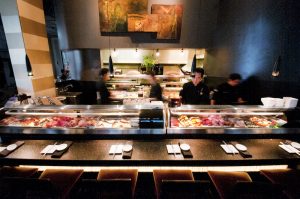 Japonessa pairs traditional Japanese sushi concepts and techniques with spices and flavors from Latin American cuisine for a unique fusion experience. Sushi, sake, tacos and even a unique spin on the margarita are blended in perfect harmony on Japonessa's menu. Visit during Happy Hour (12 – 5:30pm and 9pm – Close) for exclusive deals on delicious treats.
Located: On first floor of Lincoln Square South, near the W Bellevue Valet
Must-Try Dish: The Mr. Wonderful roll is a customer favorite. If you're feeling adventurous, order the omakase, a chef's selection of premium and standard sushi for a fixed price. Pair with a lychee martini for a little extra kick.
Click here to make a reservation.
$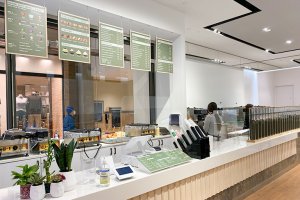 Chamei makes their matcha in-house, serving matcha lattes and frappuccinos alongside soft-serve ice cream, parfaits and taiyaki. Their menu includes a variety of flavors including ube, chocolate and hojicha, and customers can top their soft serve with Pocky, mochi, sprinkles and more. You can smell their taiyaki and ice cream cones baking from several stores away.
Located: On the first floor of Bellevue Square, near Macy's next to Made In Washington
Must-Try Dish: The iconic Chamei Signature is the biggest and best thing on the menu—the customer's choice of ice cream, topped with red bean, matcha cake, matcha jelly, grass jelly, rainbow mochi, corn flakes, kinako warabimochi and matcha warabimochi.
Click here to view the menu.
$$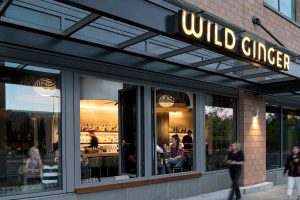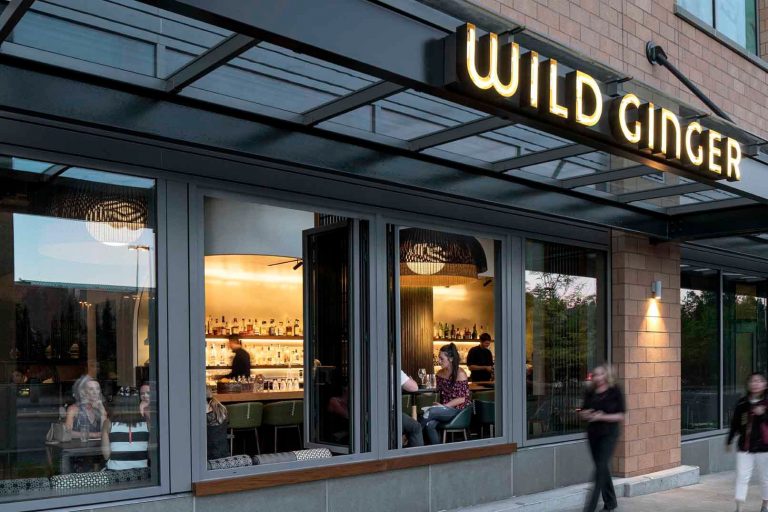 Wild Ginger offers a blend of Chinese, Vietnamese, Indonesian and Malaysian cuisine, with shareable dishes and an extensive wine list. Their menu includes a considerable selection of gluten-free items, as well as fresh takes on iconic dishes. Enjoy small bites during happy hour in their lively bar or pick a table for an intimate dinner with someone special.
Located: On the first floor of Lincoln Square South along Bellevue Way
Must-Try Dish: Seven-Flavor Beef, a deliciously seasoned flank steak in a specialty sauce, is a consistent favorite among diners and pairs well with their wine list.
Click here to make a reservation.
To learn more about all of the Lunar New Year celebrations taking place at The Bellevue Collection and virtually, visit https://bellevuecollection.com/lunarnewyear/.