What to Wear on Your Big Adventure
February 21, 2023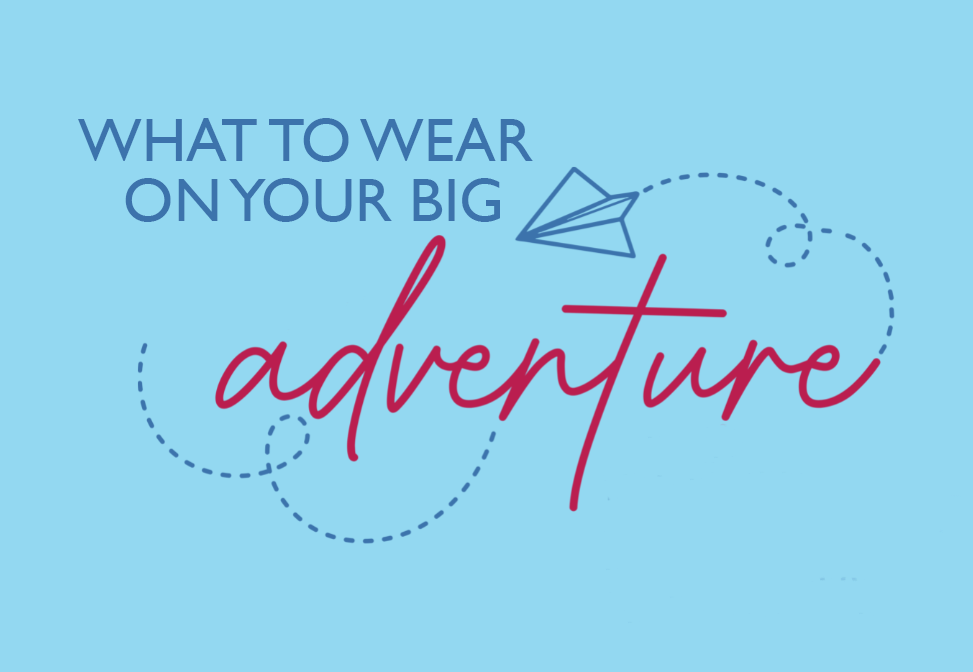 Choose Your Adventure at The Bellevue Collection!
Through March 19th,  The Bellevue Collection is offering guests the chance to win one of six uniquely Pacific Northwest adventures by scanning the QR codes on the fashion frames located around Bellevue Square. From sports tickets to entertainment packages, hotel stays to family fun, wine tasting to brunch cruises, each prize also includes a $250 Bellevue Collection Gift Card to shop for the perfect outfit for your big adventure. Be inspired for your next adventure with these adorable outfits.*
*Outfits described below not included in prize packs.
Bright Lights, Big City
The only thing brighter and more vibrant than downtown Bellevue will be you, dressed to impress for a night out. Prep for a night of active fun while still cutting a sleek figure in chic looks from Ted Baker.
On Her: Black Leather Motorcycle Jacket, Black and White Sheer Blouse, Dark Denim Jeans, Black Mini Handbag, Logo Tennis Shoes (all from Ted Baker London)
On Him: Gray Overshirt, Zipfront Pullover Sweater, Lavender Ditty Print Shirt, Navy Chinos, Tennis Shoes (all from Ted Baker)
Prize includes:
-$250 Bellevue Collection Gift Card
-Two hours of bowling at Lucky Strike Bellevue for up to eight people including shoe rentals and snacks
-Four Par One Mini Golf Cards, $50 Dining Voucher including two Alphabet Vodka Capri-Funs, two lanyards and one dad hat from Forum Social House
-One-Night Stay at W Bellevue
Find the Bright Lights, Big City frame near Ben Bridge, along the Nordstrom Corridor at Center Court.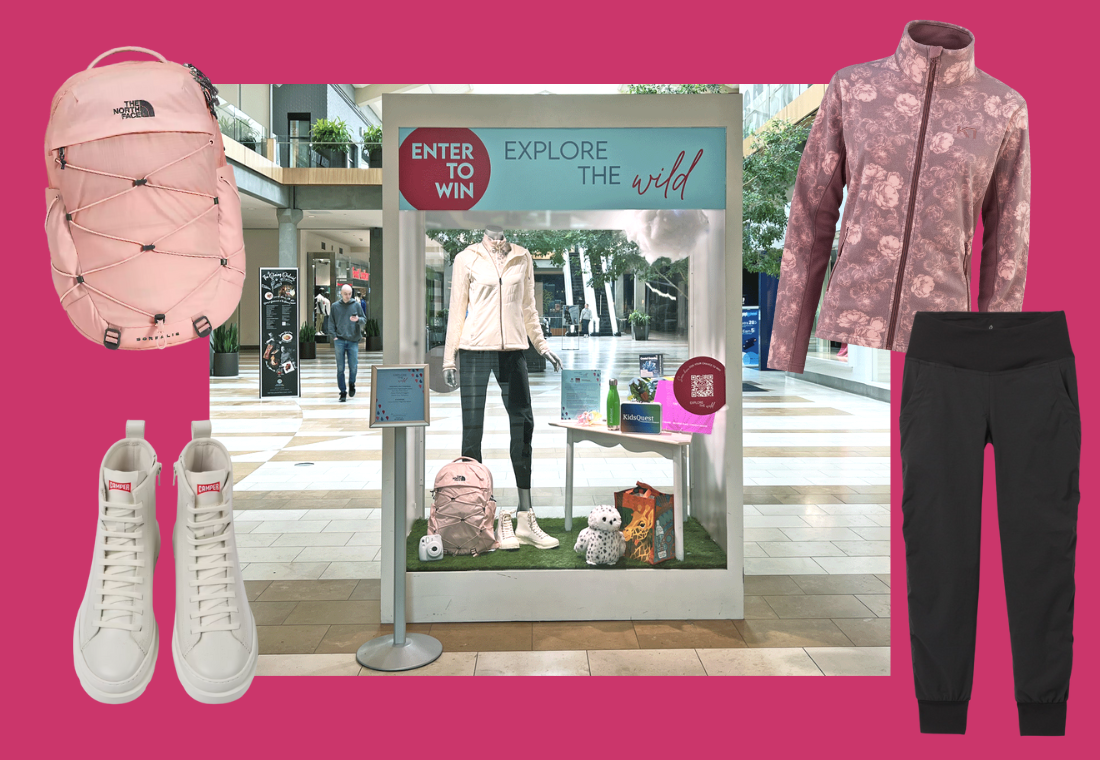 Explore the Wild
Whether you're dressing yourself or outfitting the whole family for a weekend of excursions and togetherness, you'll be glad to look your best. Pick a stylish and durable outfit that moves with you as you take the little ones to the zoo, the museum, and finally to the Hyatt for a dip in the pool followed by sweet dreams in your spacious guest room.
From Escape Outdoors: KUHL Ivory Lightweight Jacket, Kari Traa Pink Fleece, Prana Charcoal Joggers, North Face Backpack. From Camper: Ivory Canvas High-Top Boots.
Prize includes:
-$250 Bellevue Collection Gift Card
-Woodland Park Zoo package including four single-day zoo admissions, four animal feeding passes, four carousel passes, one reusable zoo tote bag, one zoo animal plush toy and one copy of Woodland, The Story of the Animals and People of Woodland Park Zoo book
-KidsQuest Children's Museum package including four museum admission passes, four museum admissions for a 2023 special event, backyard bugs floor puzzle, water bottle, crystal growing box kit, assorted colors of clay, science lunch box, slap wrist bands, and sunglasses
-One-Night Stay at Hyatt Regency Bellevue
Find the Explore the Wild frame in the ZARA Corridor, near GAP.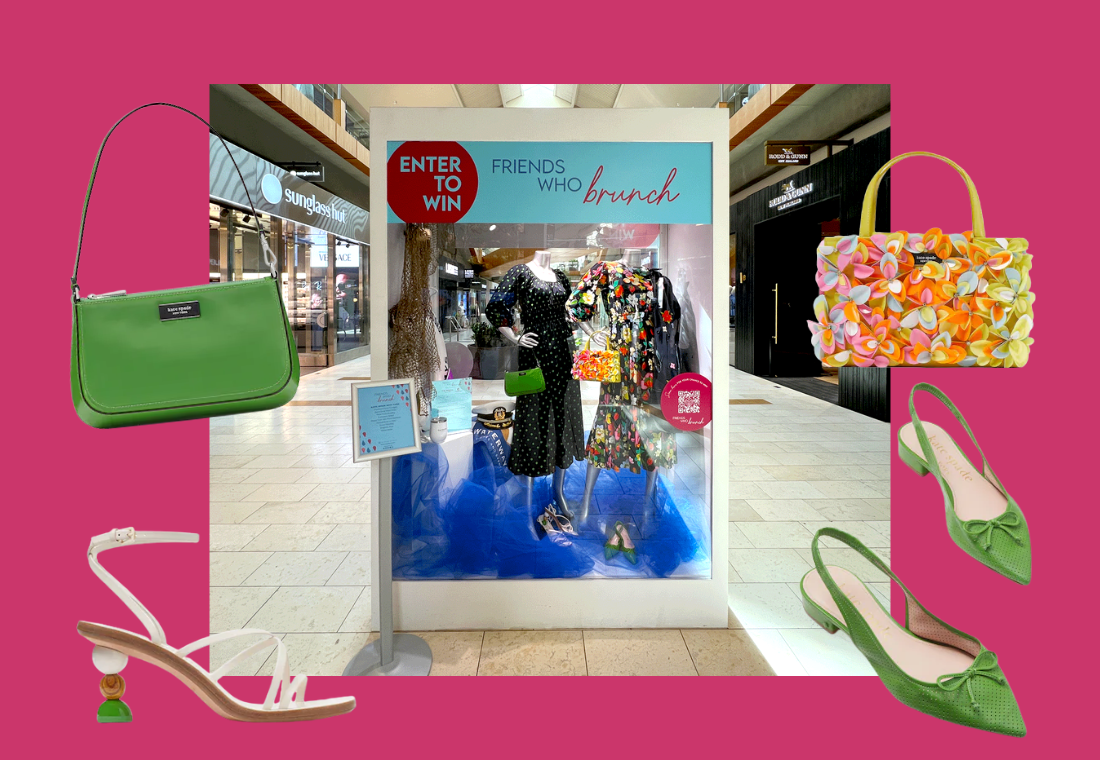 Friends Who Brunch
Gather your favorite people and take to the lake on a Waterways yacht brunch cruise with glorious views of Lake Union and Lake Washington. Breezy dresses, fancy footwear and adorable bags will accompany you as you make the most of your bubbly brunch adventure.
From Kate Spade New York: Crocheted Floral Cardigan, Floral Drop Waist Dress, Multi Floral Handbag, Parchment Sandal, Dotted Dress, Green Handbag, Slingback Shoe, White Heels
Prize includes:
-$250 Bellevue Collection Gift Card
-Four Tickets for a Weekend Brunch Cruise with Waterways Cruises and Events
-One-Night Stay at The Westin Bellevue
Find the Friends Who Brunch frame next to Swarovski, along Center Court in the ZARA Corridor.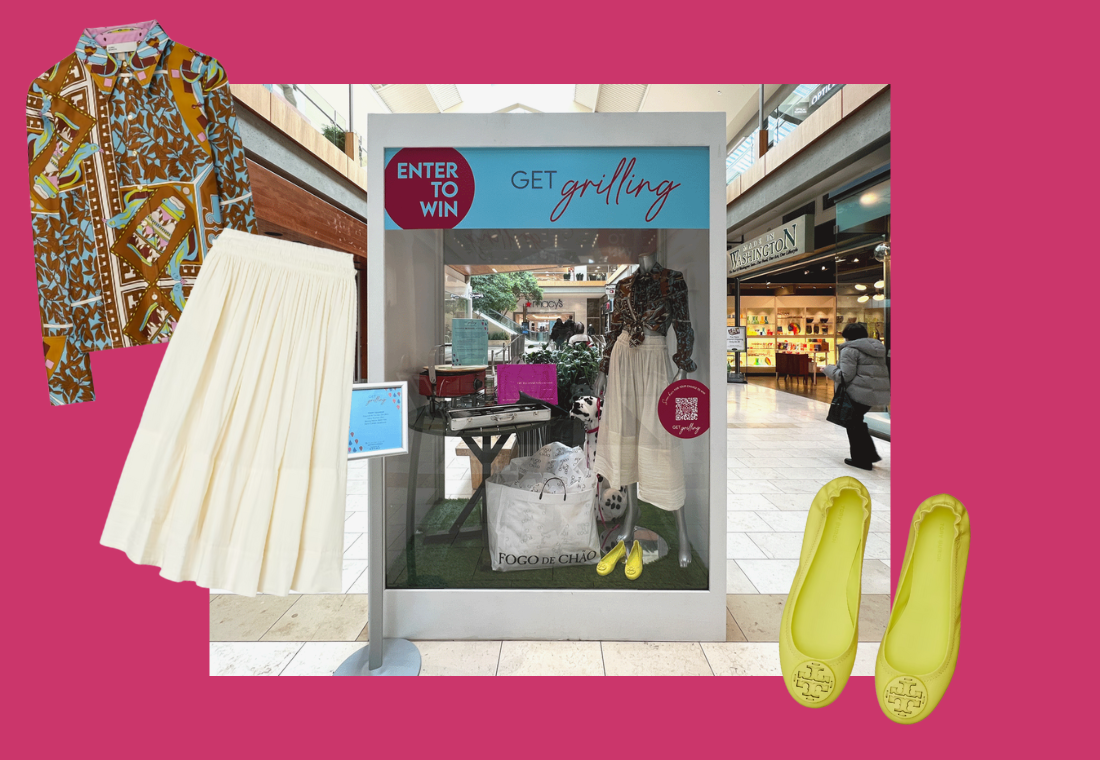 Get Grilling
Calling all grill masters! Bring the taste of Fogo de Chão to your next barbecue with the Fogo Grill at Home Experience. Embrace your inner entertainer with a chic, vintage-inspired outfit that will be as fun and festive as the food.
From Tory Burch: Geometric Garden Silk Shirt, Ivory Ruched Skirt, Blazing Yellow Ballet Flat, Ivory Cat Eye Sunglasses
Prize includes:
-$250 Bellevue Collection Gift Card
–Fogo de Chão Grill at Home Experience including an assortment of ready-to-grill meats, Brazilian sides, and Pão de Queijo
-Cuisinart Venture Portable Gas Grill from Macy's
-BBQ Grill Tool Set with Case, Stiped Apron and Oven Mitt from Williams-Sonoma
Find the Get Grilling frame on the first level of Bellevue Square, near Macy's.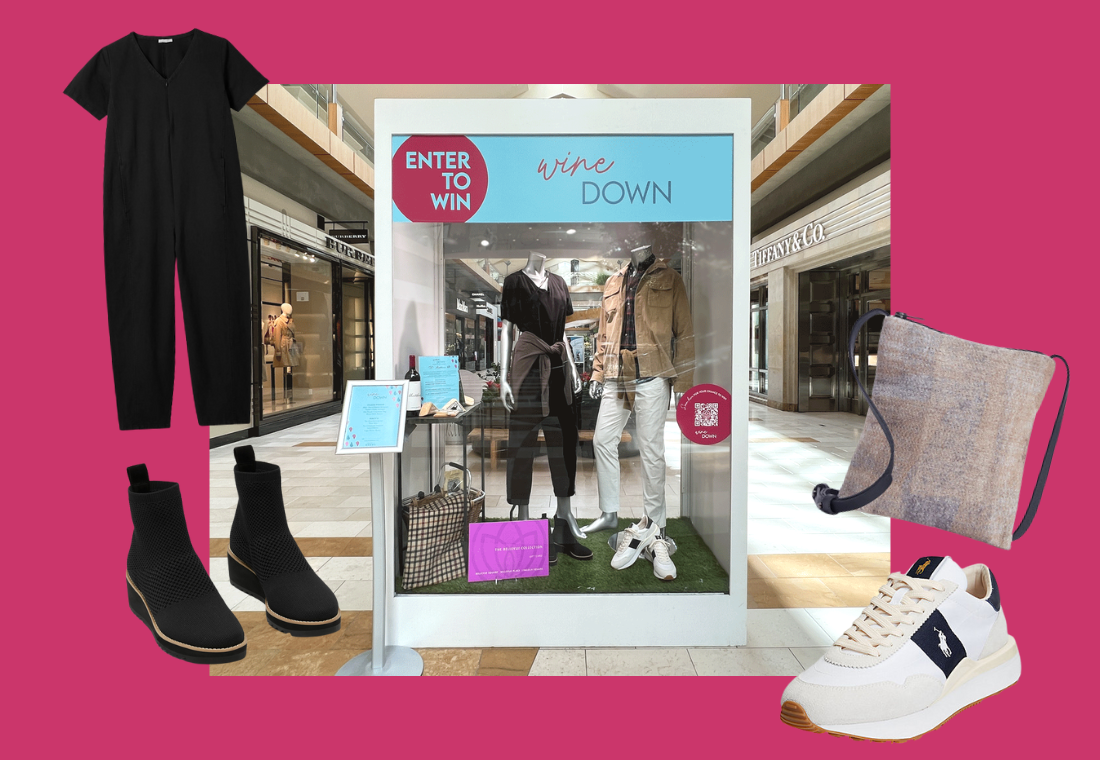 Wine Down
Sip, sip, hooray! Relax in style in the Matthews Winery gardens with a picnic from Beecher's Handmade Cheese. Lounge in sophisticated picks from Eileen Fisher and Macy's that take "comfy-chic" to the next level.
On Her: Black Short-Sleeved Jumpsuit, Taupe V-Neck Cardigan, Felt Pouch Crossbody Bag, Black Mesh Bootie (all from Eileen Fisher)
On Him: Tan Corduroy Jacket, Plaid Shirt, Tan Crewneck Sweater, Ivory Chinos, Logo Tennis Shoes (all from Macy's)
Prize Includes:
-$250 Bellevue Collection Gift Card
-Matthews Winery package including a wine tasting for four, bottle of 2020 Matthews Horse Heaven Hills Claret and bottle of 2019 Matthews Reserve Cabernet Sauvignon
–Beecher's Handmade Cheese package including an assortment of Beecher's cheese, crackers, mini cutting board, insulated bag and signed Pure Flavor book
Find the Wine Down frame on the first level of Bellevue Square near Nordstrom.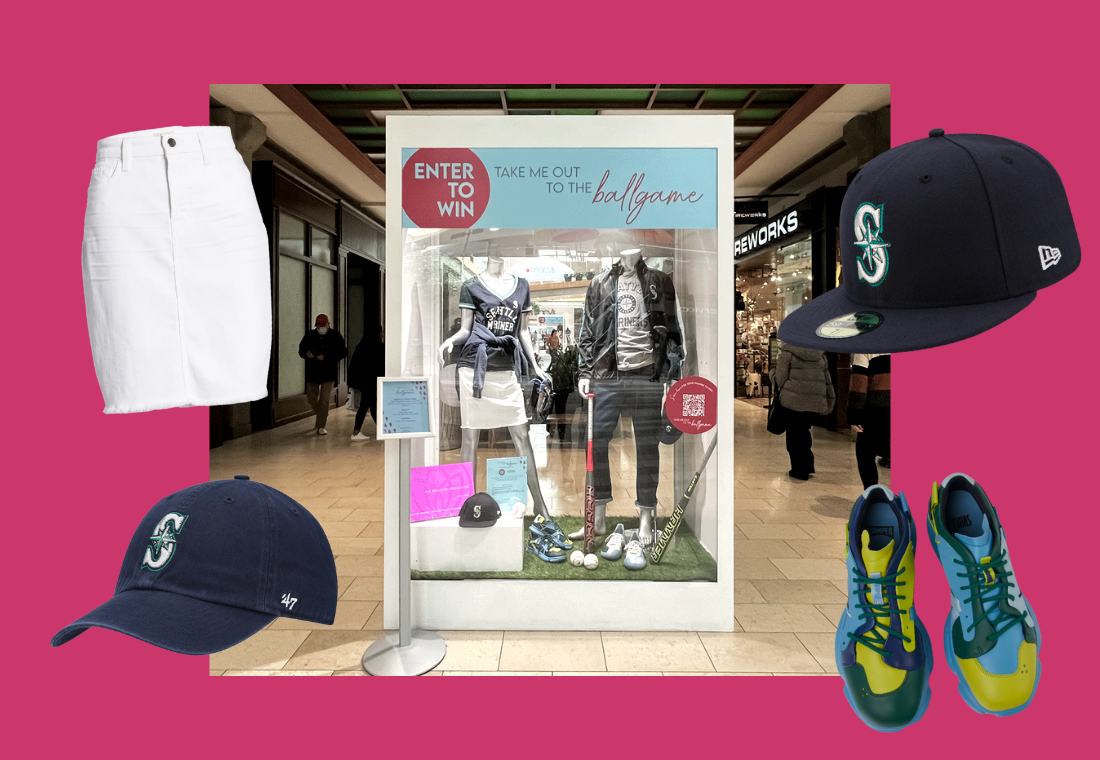 Take Me Out to the Ballgame
Baseball season is just around the corner, and you'll be fully ready to root in Mariners gear and more. Find Mariner's merch galore at the Seattle Team Shop, and pair it with stylish selections from around The Collection.
From the Seattle Team Shop: Men's MLB Mariners Jacket and T-Shirt, Women's MLB Mariners T-Shirt and Sweatshirt, MLB Hats
From Macy's: Men's Alfani Jeans, Women's Jen7 White Denim Skirt
From Camper: Multi-Color Tennis Shoes
Prize Includes:
-$250 Bellevue Collection Gift Card
-Four View-Level Seats in a 2023 Regular Season Seattle Mariners Home Game
-$100 Seattle Team Store Gift Card
Planning to enter? Tag us @BellevueCollection on Instagram or @BelleCollection on Twitter and tell us which prize package you're most hoping to win!