How to Style This Season's Hottest Home Trends
March 31, 2023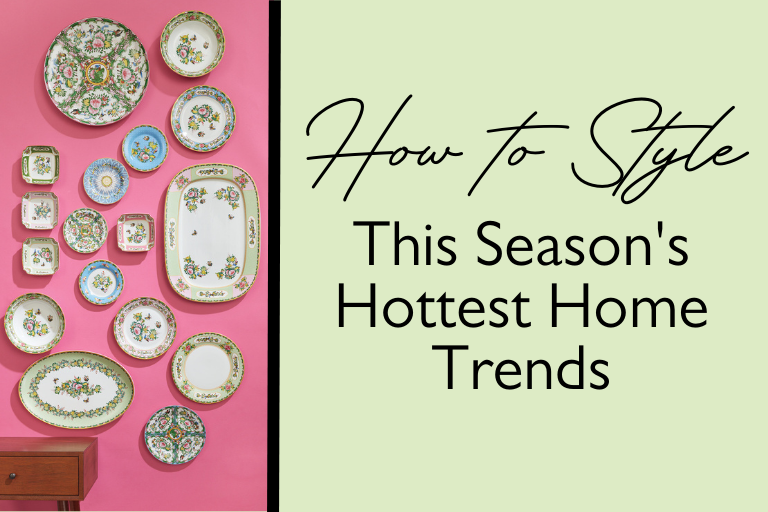 Bring Spring Trends Home
Longer days, blooming flowers, spring cleaning… all these classic signs of the changing season are upon us, and so is the urge to refresh and redecorate. While it may be tempting to start from scratch, this season's hottest home trends are all about layering on and putting a new spin on the things you already own, for a look that feels more "you" than ever.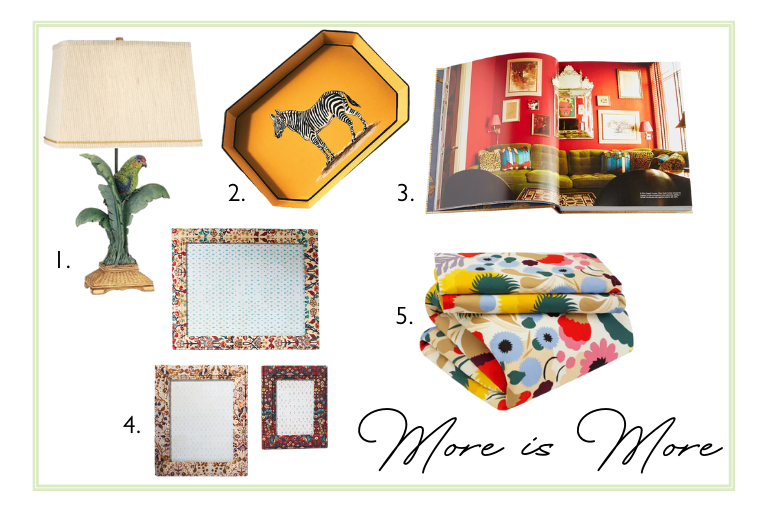 Trend 1: More Is More
Ah, maximalism. Like its fraternal twin minimalism, maximalism can refer to a vignette of curated collectibles, or a full-scale bonanza of pillows, prints and patterns. While some take "more" to, well, the max, this is a trend that can work for even the most particular decorator.
Curate a gallery wall of mix-and-match paintings and photos, apply some bold wallpaper, or find some colorful books for your shelf. Embrace shapes and colors that pique your visual interest and choose a through-line that can tie the room together (for example, a recurring hue or texture).
If you're feeling shy, set boundaries within a certain color scheme or décor style, or play with natural elements like houseplants and neutral tones to make sure every element feels like "you." Any way you slice it, maximalism should manifest as a joyful expression of your personal taste.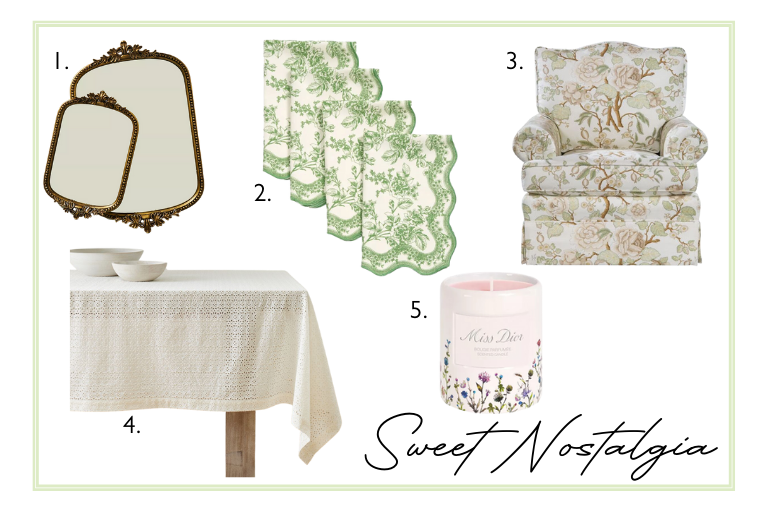 Trend 2: Sweet Nostalgia
You may have heard the terms "cottagecore" or "grandmillennial" in the fashion world over the past few years, and now they have moved into the home. This trend focuses on comfort, whether it's the physical comfort of soft textures and natural florals or the emotional comfort of Grandma's handmade afghan. And, unlike earlier iterations of the trend, you don't have to dwell in the forest or make your own apple butter in order to pull it off. Rather, focus on mixing old things and new to create a soft and romantic aesthetic with elements that tie your personal tastes in with your personal history. Combine vintage dishes, floral upholstery and linen napkins, and top it all off with a big bouquet of your favorite flowers.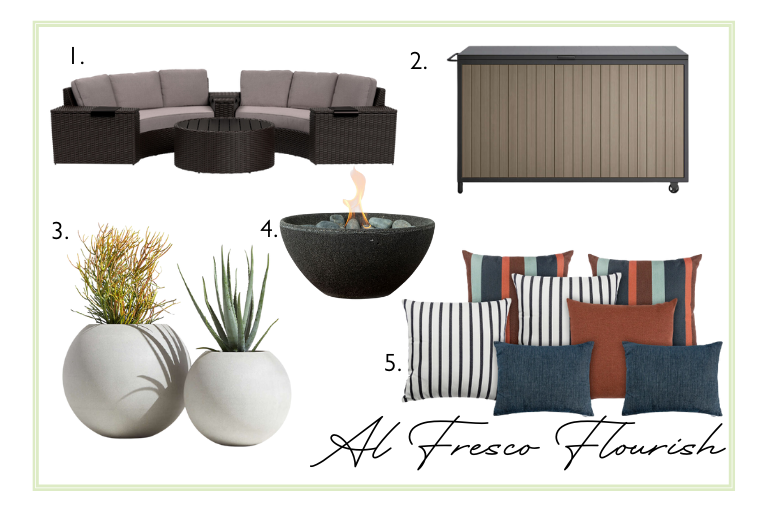 Trend 3: Al Fresco Flourish
Don't forget the yard! As the weather warms up and entertaining moves outside, prioritize turning your backyard space into a little oasis with the addition of elevated pieces. Use the region's rainfall to your advantage with new planters, upgrade the fire pit, or go all the way and install an outdoor kitchen or bar.
All-weather options and recycled materials make your options as convenient as they are planet friendly. Prepare for long summer nights with friends with a new dining set, and pick up storage to keep your cushions looking like-new in case of rain.
Looking for more inspiration? Join us April 27th at The Bellevue Collection for a hands-on workshop with lifestyle expert Monica Hart, where she'll share insight on the season's trends and how to style them. Learn more and get tickets here: https://bellevuecollection.com/home-styling-spring-workshop/