How to Style (More of) This Season's Hottest Home Trends
April 4, 2023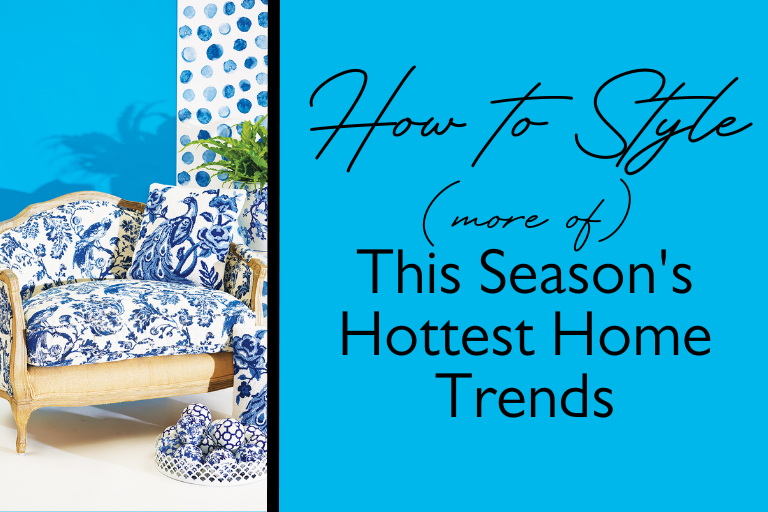 Spring Trends Are Here
Whether you have cabin fever from a long rainy season, or you're inspired by the new blooms of spring, now is the perfect time to refresh your home's décor. Rather than remodeling from the ground up, this season's home trends encourage you to incorporate new pieces into your existing style, however much or little you desire, for a look that helps your home look more like, well, you.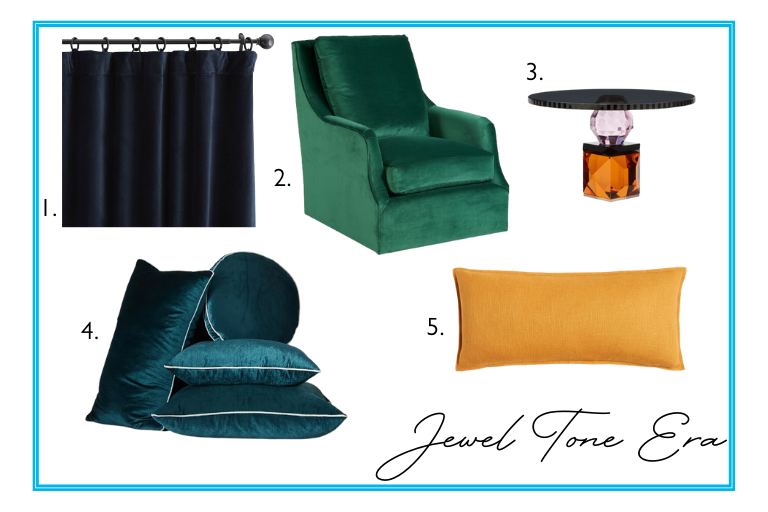 Trend #1: Jewel Tone Era
Luxe, lush and moody, jewel tones add depth and elegance to a space in any quantity. From Viva Magenta (Pantone's Color of the Year) to rich shades of sapphire, ruby and emerald, deep saturated hues are having a moment.
Even small doses of this trend add class and luxury to a space, like a velvet throw pillow or high thread-count sheets. For a more immersive commitment to the trend, pair antique-inspired furniture with modern shapes and metal accents in rich shades of plum, gold and more.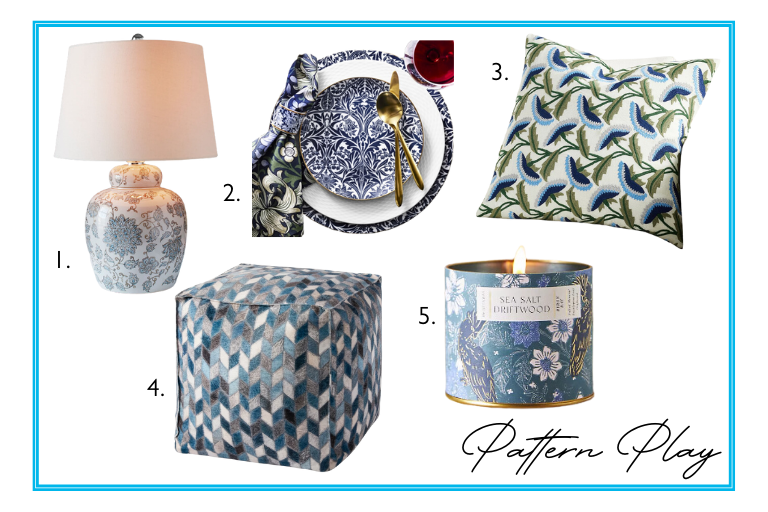 Trend #2: Pattern Play
Trend #2: Pattern Play
Patterns can be fun! From an Eastern-inspired vase with a floral rug or a dotted pillow on a striped chair; multiple patterns can bring whimsy into your everyday interior design.  Pattern-on-pattern décor shares a close border with maximalism, but the spectrum can be vast.
Stick to like colors or determine a design commonality between the elements in your décor to keep things looking professionally curated rather than busy. If you don't feel like going all the way, try two similar pillows with different patterns on the same bed or couch to create a layered effect. Even two different-patterned plates over a decorative charger can suit the vibe; it's all up to you.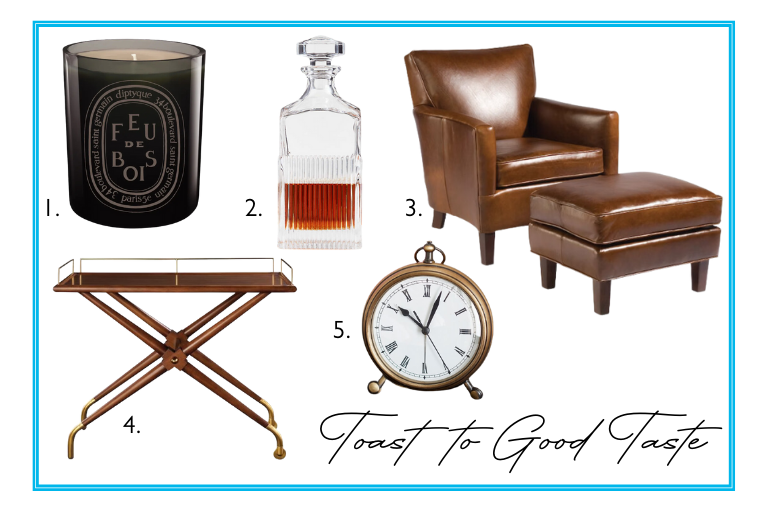 Trend #3: Toast to Good Taste
Also known as "Country Club Grandpa," this trend evokes days on the green and evenings in the study. Rich leather, deep wood tones and just a hint of polished brass pair effortlessly with a fully-stocked mid-century bar cart. It's a trend for the Ivy Leaguers among us, or those who just want to look like it.
The best part of this trend? It doesn't require a single painting of polo horses or a pair of penny loafers. It can be as simple as a deep squishy armchair and a richly scented candle. Well, that and a strong drink in the perfect glass.
Looking for more inspiration? Join us April 27th at The Bellevue Collection for a hands-on workshop with lifestyle expert Monica Hart, where she'll share insight on the season's trends and how to style them. Learn more and get tickets here: https://bellevuecollection.com/home-styling-spring-workshop/