Pack a Picnic: Your Guide to July 4th Dining at The Collection
June 21, 2023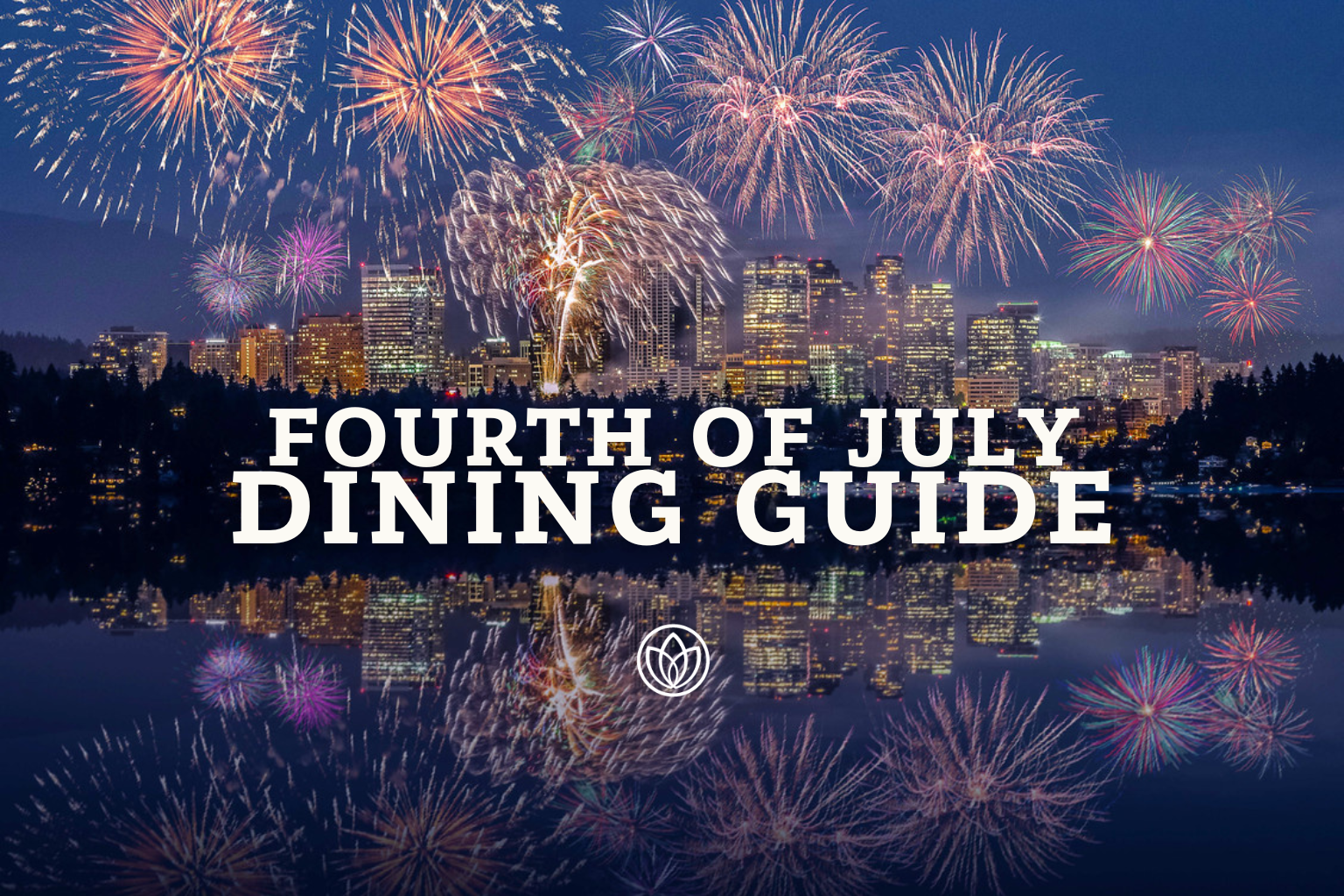 Celebrate the Fourth of July in Bellevue this year with food, fireworks and family fun. Before you head to Bellevue Downtown Park to enjoy the Eastside's most spectacular fireworks show, grab a bite to-go from one of The Bellevue Collection's delicious quick-serve eateries. Bellevue Square will be open from 10 am to 7 pm on the 4th, giving you plenty of time to find your perfect picnic.  
Beecher's Handmade Cheese
Hours: 10 am – 7 pm
While their flagship macaroni and cheese is an obvious home run, the Bellevue Square Beecher's location also stocks everything you need for an incredible picnic. You can find cheese pre-packaged for your charcuterie board, scheese curds, cured meats, delicious crackers and a selection of salads and sandwiches.  
Great State Burger
Hours: 10 am – 7 pm
Great State Burger is famous for their organically-raised grass-fed beef burgers, but they also offer a delicious plant-based patty for the vegetarian crowd. Add an order of crinkle-cut fries and an organic milkshake to round out the perfect bite on the go.  
Ice Monster
Hours: 10 am – 7 pm  
There's nothing sweeter than shave ice on a hot day, except maybe sherbet, and Ice Monster has both. Try their Taiwanese-style shaved ice and desserts, loaded with fresh fruit and boba and thoroughly refreshing.  
Midnight Cookie Co.
Hours: 10 am – 7 pm  
Get a single cookie for yourself, or several to share before the fireworks. Midnight Cookie Co.'s tucked-away location on the third level of Bellevue Square makes it a best-kept secret, and their flavors range from classic chocolate chip to signature flavors like S'mores and Fruity Pebbles. 
MIX Poke Bar
Hours: 10 am – 7 pm
Mix up your favorite flavors into a take-and-go bowl at MIX Poke Bar, located in Fountain Court, just outside of Macy's. Try a variety of ingredient combinations for a poke bowl that will fill you up and give you energy to enjoy the festivities.  
Panda Express
Hours: 10 am – 7 pm 
If everyone in the group has a different favorite, or you want to try one of everything, Panda Express is the perfect stop for you. You can order a single combo, or variety of dishes to-go with large sides like fried rice and chow mein. Spread them out on a blanket to share for a delicious picnic.  
Taco Del Mar
Hours: 10 am – 7 pm
Individual burritos, taco salads and more are built for picnic-style takeout, and their Build Your Own Taco Kit is a great meal-to-go option that works for the whole family's individual preferences. You can even order ahead on the Taco Del Mar website for pickup at the Bellevue Square location. 
Explore these options and many more in The Dining District. For the best experience, we recommend calling ahead to confirm a restaurant's hours before your arrival.  
The Bellevue Collection is proud to present Bellevue Family 4th at Bellevue Downtown Park, July 4th from 5 pm – 10:30 pm. The event will include free live music, children's activities and family entertainment, culminating in awe-inspiring fireworks at 10:05 pm. We wish you a happy and safe 4th of July.