It's Raining Love: The Bellevue Collection's Valentine's Day Gift Guide
February 1, 2023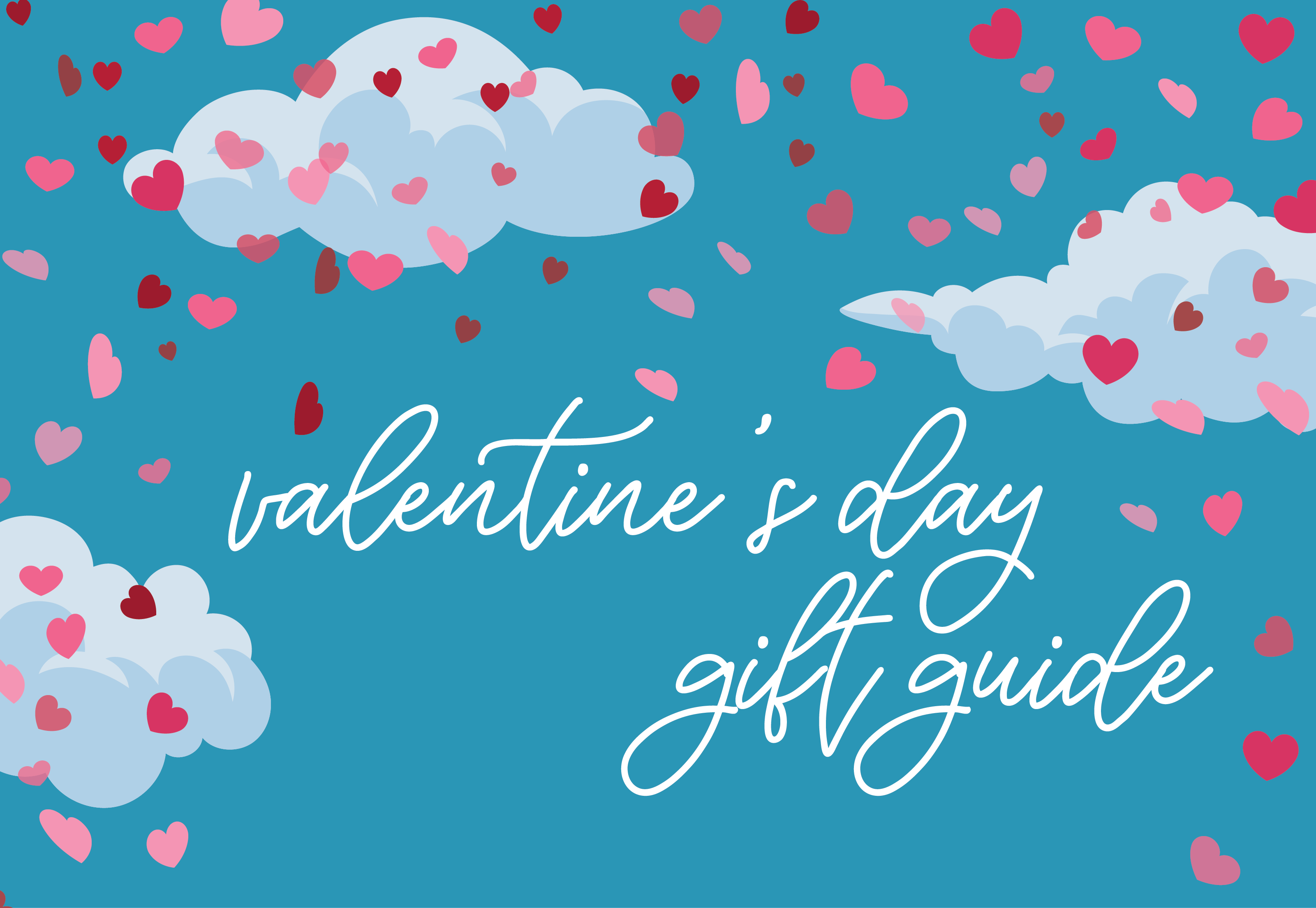 Happy Valentine's Day
It's raining love here at The Bellevue Collection! Grab an umbrella and shower the ones you love with gifts they'll cherish all year long.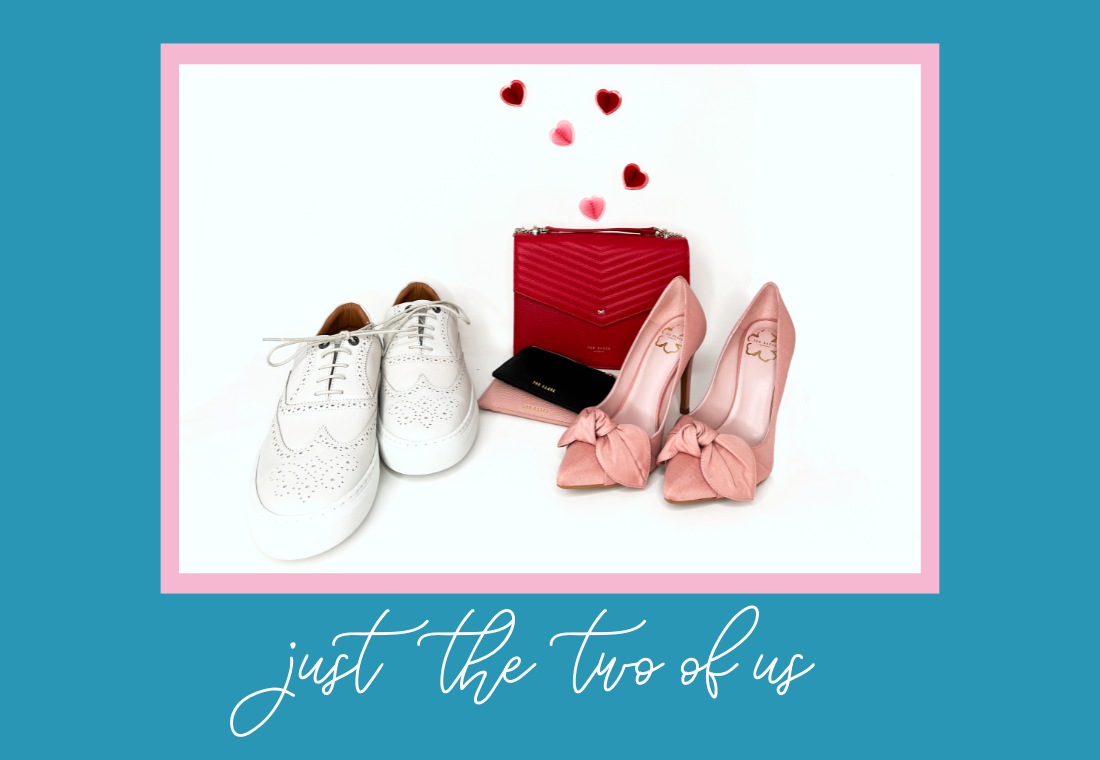 Just the Two of Us
Hit the town together looking your very best or dress up to stay in with these luxe looks. Plan your own look, or surprise your love with chic accessories.
Men's Burnished Leather Brogues – Ted Baker London
Satin Bow Shoes – Ted Baker London
Zip Card Holders– Ted Baker London
Leather Quilted Envelope Bag – Ted Baker London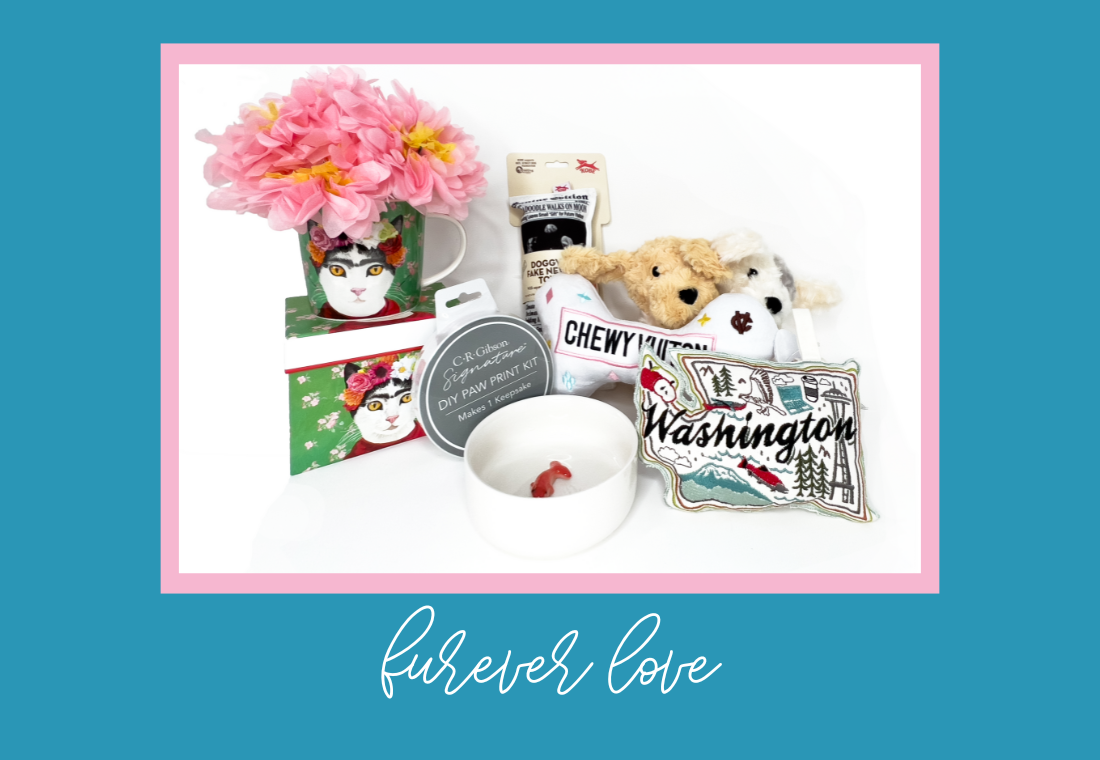 Furever Love
To call your fur baby your valentine would be an understatement. Treat them to new toys, upgrade their water bowl, or pay homage with a chic mug in their likeness.
Frida Cat-lo Mug – Fireworks
Goldfish Pet Bowl – Fireworks
DIY Paw Print Kit – Fireworks
Doggy "Fake News" Newspaper Toy – Fireworks
"Chewy Vuiton" Chew Toy – City Flowers
Washington Dog Toy – Fireworks
Hugging Puppies – Fireworks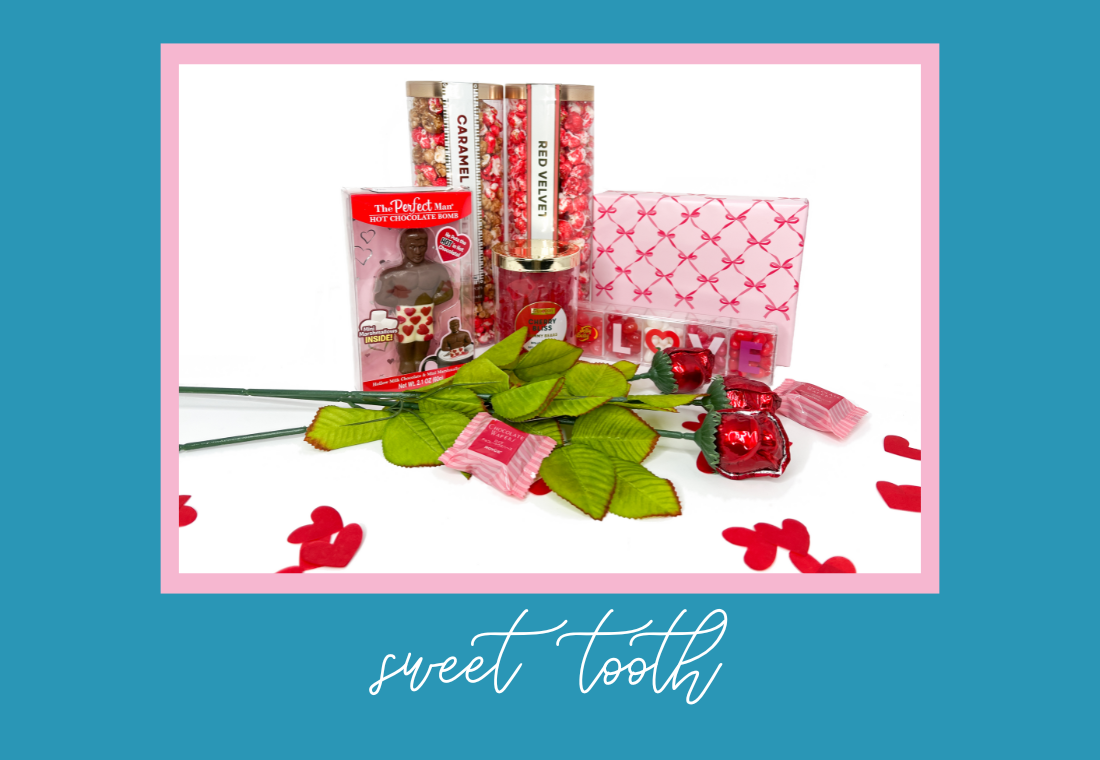 Sweet Tooth
Sweet dreams are made of these: delicious treats that are easily shared. Swap flowers for a bouquet of chocolate roses, split a bowl of red velvet popcorn, or let them choose their own adventure with a box of assorted chocolates.
Caramel Funfetti & Red Velvet Popcorn – Lolli & Pops
Cherry Bliss Gummy Bears – Lolli & Pops
"The Perfect Man" Hot Chocolate Bomb – Lolli & Pops
Chocolate Roses – Sweet Factory
Pure Chocolate "Sweet and Milk" Gift Box – ROYCE'
Jelly Belly "Love" Assortment – Lolli & Pops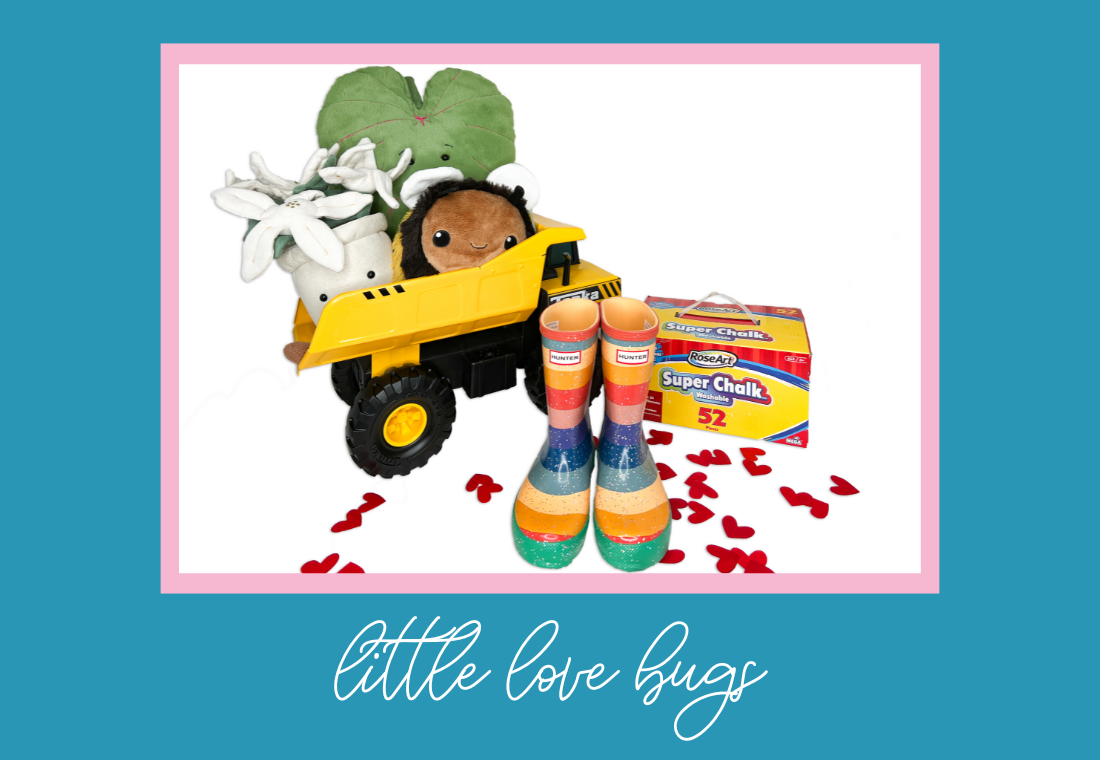 Little Love Bugs
Shower the little ones in your life with gifts that remind them how much you love them. Give them a truck full of stuffies to snuggle, boots to splash around in, or an extra-large box of sidewalk chalk to share their creativity with the world.
Bumblebee, Potted Plant and Monstera Stuffed Toys– Fireworks
Tonka Truck – Go! Calendars, Toys & Games
Sidewalk Chalk – Go! Calendars, Toys & Games
Kids' Hunter Boots – Nordstrom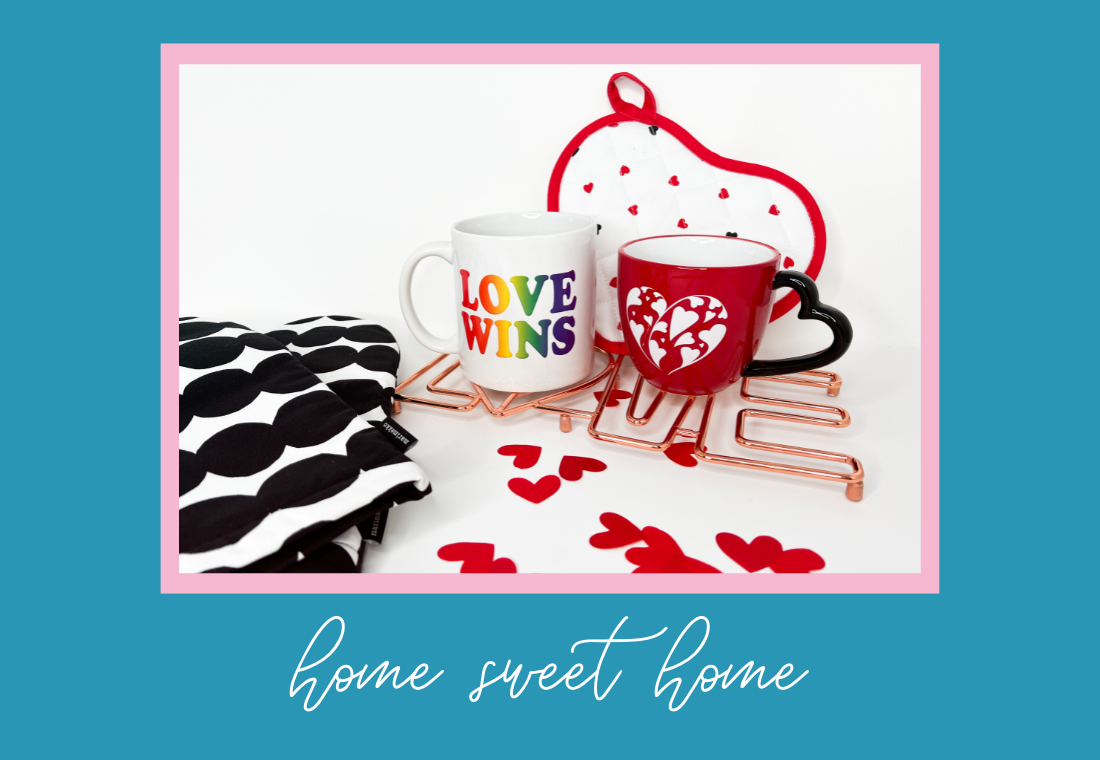 Galentine's Day
Treat your girls to gifts of glam and relaxation. From comfy décor and practical drinkware to bath and candle essentials, the whole squad will feel the love.
Heart Pillow – City Flowers
Rose Jam & Love Shower Gel – LUSH
Scented Candles & Pedestal – Bath & Body Works
Very Good Girl Perfume – Sephora
Hydro Flask Bottle & Cup – Escape Outdoors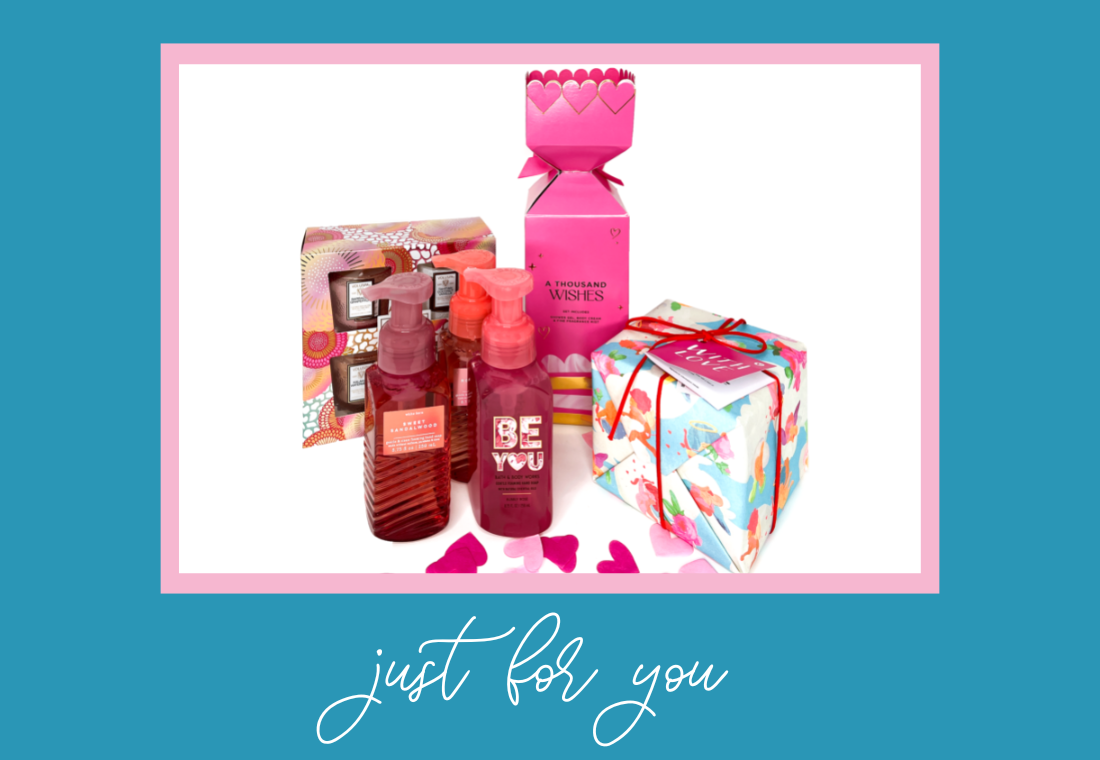 Just For You
As Miley says, you could buy yourself flowers… or you could pamper yourself with candles, bath bombs, soaps and scents that make you feel like the main character you are.
Voluspa Candle Set – Sephora
A Thousand Wishes Gift Set (shower gel, body cream and fragrance mist) – Bath & Body Works
Hand Soaps – Bath & Body Works
With Love Gift Set (shower gel, bath bomb and body lotion) – LUSH
Looking for more Valentine's Day gifting inspiration? Stop by Bellevue Square to see our styled frames filled with great ideas to share with everyone you love.