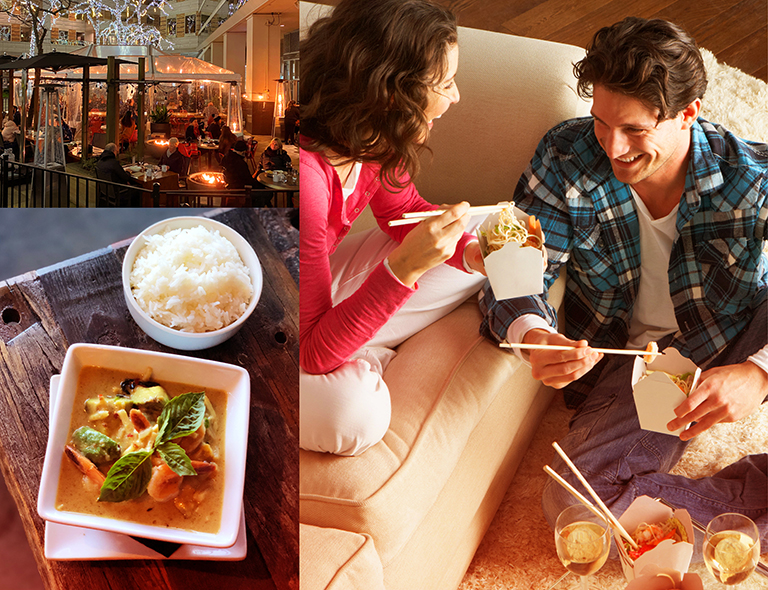 Delivery & Takeout
Tired of your own cooking? The Bellevue Collection has a variety of takeout and delivery options to satisfy any craving. Some restaurants offer take-home meal kits and cocktail kits to go! Select one of your favorites to enjoy at your home!
M-Sat: 10am-9pm / Sun: 11am-7 pm

Restaurant hours may vary.
Following Governor Inslee's Nov. 15 announcement of the reinstatement of restrictions, The Bellevue Collection will modify its offerings starting Nov. 18 at 10 a.m. Our restaurants will temporarily close for in-restaurant dining and select locations will offer outdoor dining, delivery and takeout options.